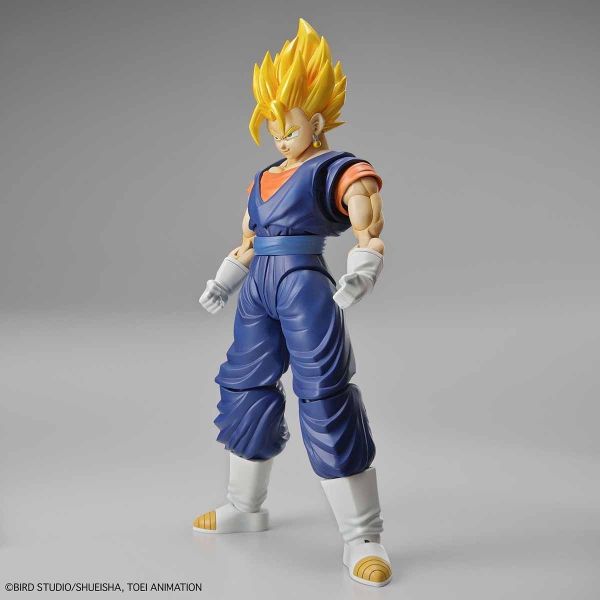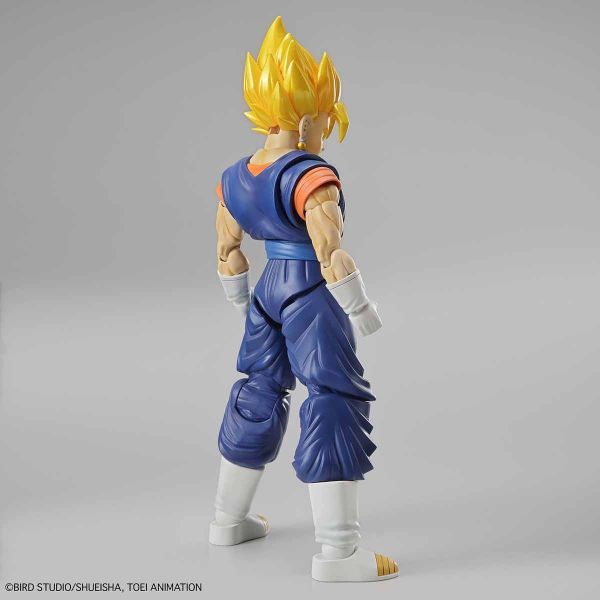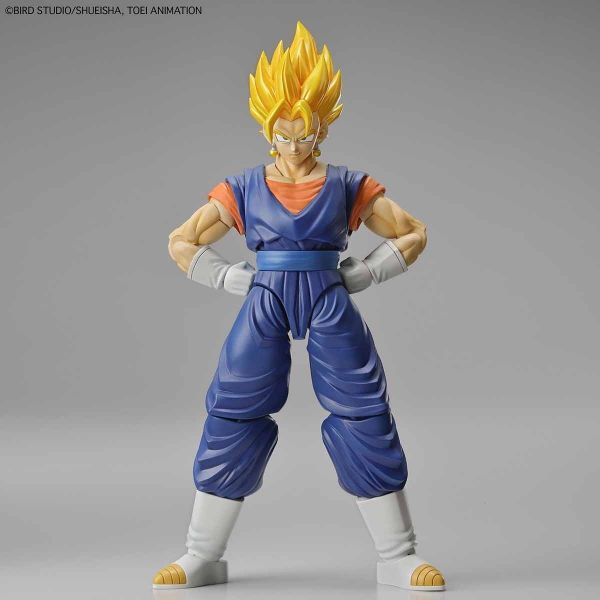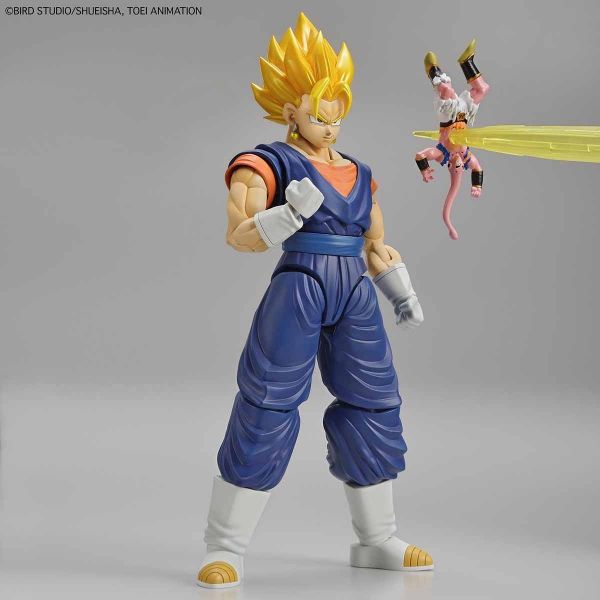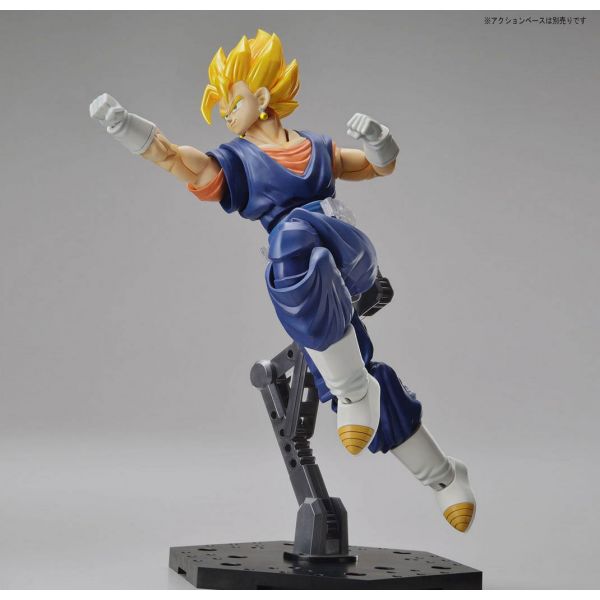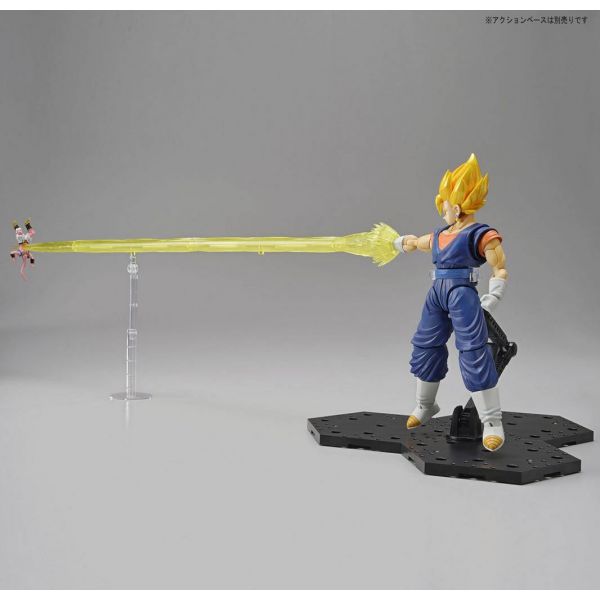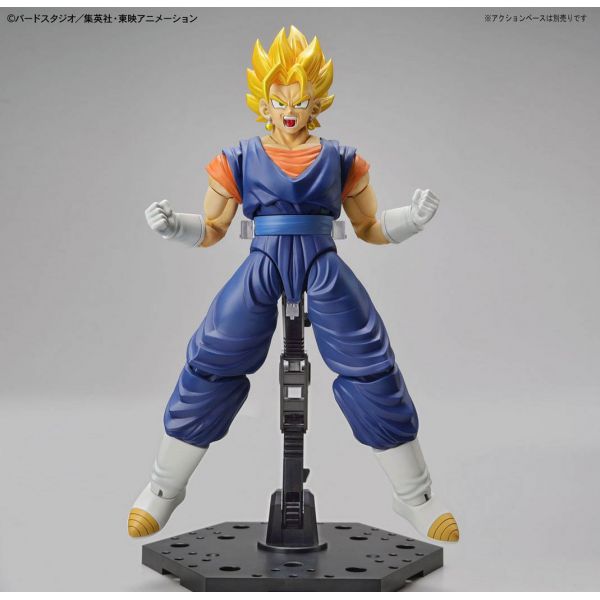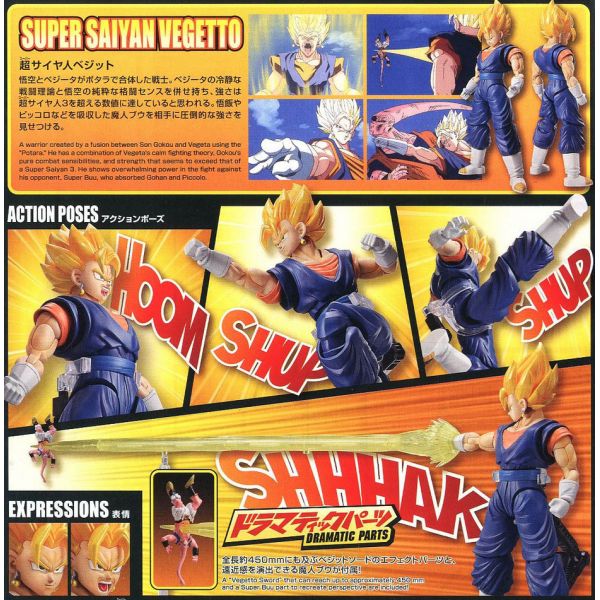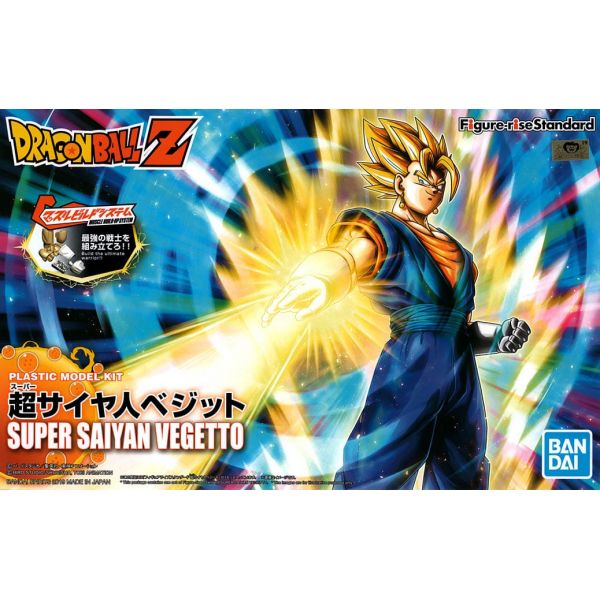 Figure-rise Standard Super Saiyan Vegetto / Vegito (Renewal) (Dragon Ball Z)
Fusion form of Vegeta and Goku using the Potara Earrings
Description
This is an injection-plastic figure model kit.
Super Saiyan Vegito, the fusion between Goku and Vegeta using the Potara Earrings, returns to the "Dragon Ball Z" Figure-rise Standard series from Bandai!
Vegito comes molded in color with parts to build the Vegito Sword which measures about 45cm tall, as well as a 6.5cm Buu with a hole through him!
He is highly posable upon completion so he can recreate numerous battle poses from the series. Order yours today!
* Note: Mini 6.5cm Super Buu figure comes molded in white and requires painting
Parts and Effects:
Face plates (x2)
Hand parts (x7)
Attack effect part (x1)
Foil sticker sheet (x1)
Product Features
Fusion form of Vegeta and Goku using the Potara Earrings
Comes with parts to build the Vegito Sword which measures about 45cm long and can be adjusted to 3 different lengths
Includes a 65mm Buu figure to recreat their epic battle (mini Super Buu figure requires painting)
Basic Specifications
References
---
Manufacturer / Brand
Bandai
---
See Full Specifications
Full Specifications
Physical
Item Size/Weight
31.0cm x 20.0cm x 11.2cm / 450g
What Customers Say About Us
Kikatek has always been a great company to deal with and this experience was no different. My hard drive was well packaged, arrived on time and very happy with the product. Mr James Sinclair
By far the best online company and customer service out there, and i mean it.

i bought an item , and returned it without no difficult issues most companies give.

and got an email on the same day saying the refund has been refunded .very fast response

il defenitely buy from them soon Uche
Clear and simple ordering process, fast and efficent delivery thank you. Mike Udin
The Wireless access point arrived as planned and worked fine the service was very good thanks Steve Clark
Excellent service and product arrived next day as promised S Club Global
Figure-rise Standard Super Saiyan Vegetto / Vegito (Renewal) (Dragon Ball Z)