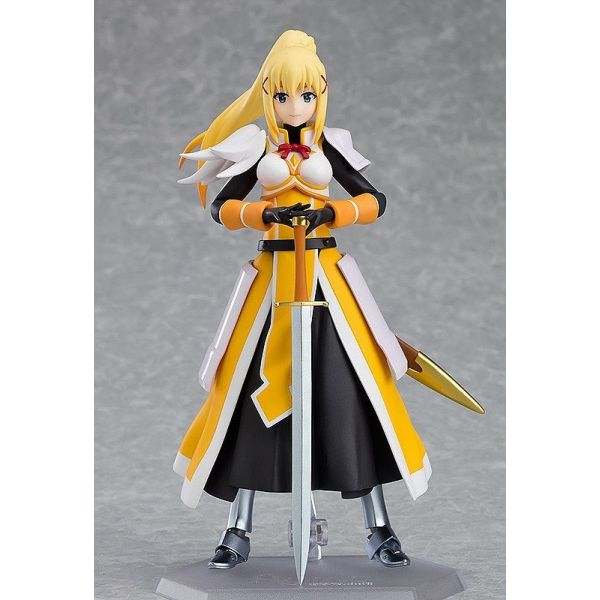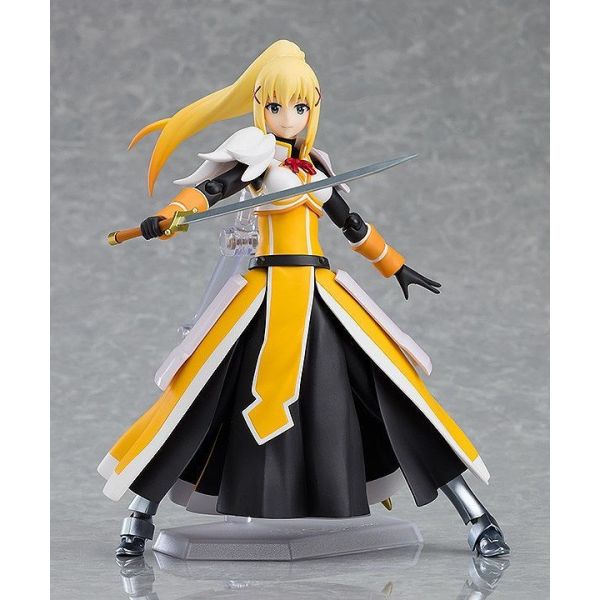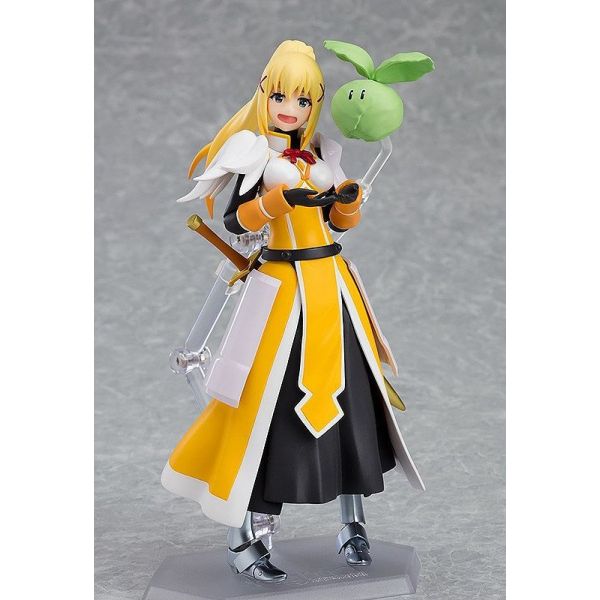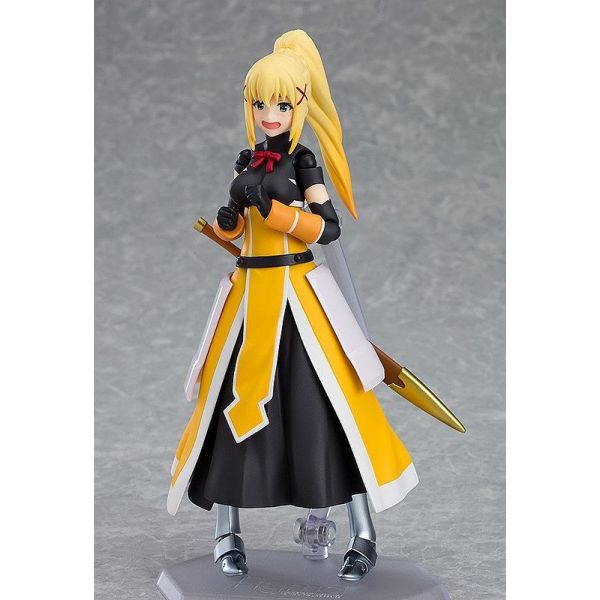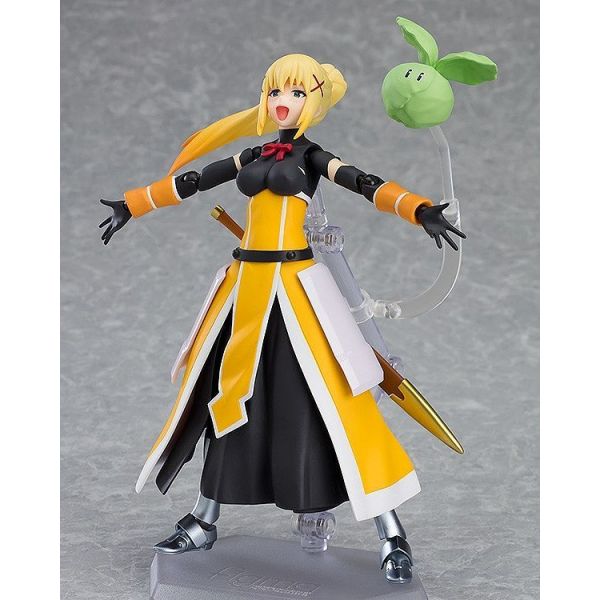 Darkness - figma # 450 (Konosuba: Legend of Crimson)
Featuring Darkness from the popular series "KonoSuba"
Approximately 14cm tall
Description
A figma of the deviant Crusader!
完全変態くっころせいだー!
From the KonoSuba movie "Kono Subarashii Sekai ni Syukufuku wo! Legend of Crimson" comes a figma of Darkness! The smooth yet posable figma joints allow you to pose dynamic action scenes from the series. And a flexible plastic is used in specific areas, allowing proportions to be kept without compromising posability.
Darkness comes with three face plates including a standard smile, a fantasising smile and a euphoric smile. She also comes with her sword, a flying cabbage, and an alternative upper-half parts to display her with damaged armor allowing you to recreate the cabbage monsters battle scene.
Add her to your KonoSuba collection today!
Figure Size: About 14cm tall
Materials: PVC, ABS
This is a posable action figure from the figma series.
Product Features
Featuring Darkness from the popular series "KonoSuba"
Accessories includes her sword, scabbard, a flying cabbage and alternative body with damaged armour
Approximately 14cm tall
Basic Specifications
References
---
Manufacturer / Brand
Max Factory
---
See Full Specifications
Full Specifications
Physical
Item Size/Weight
Approximately 14cm in height
---
Materials
Painted ABS&PVC non-scale articulated figure with stand included
What Customers Say About Us
I've ordered a Samsung Tab S7+ Keyboard Cover and it got delivered the next day without even selecting that as an option. And the price was the best on the web. Razvan Alexandru Ghiculescu
Ordered on a whim as I couldn't get both items elsewhere. Was swiftly processed and dispatched, quick and professional with no fuss. Items arrived in perfect condition with no damage.

All around perfect experience. Ross Johnson
By far the best online company and customer service out there, and i mean it.

i bought an item , and returned it without no difficult issues most companies give.

and got an email on the same day saying the refund has been refunded .very fast response

il defenitely buy from them soon Uche
I found Kikatek to be a very professionally run store which I will be happy to purchase again from. Excellent pricing too and quick delivery. Simona
Nendoroids decent priced,packaged superbly and delivered within a few days. Thank you and Happy Holidays! Kevin Hiew

Darkness - figma # 450 (Konosuba: Legend of Crimson)