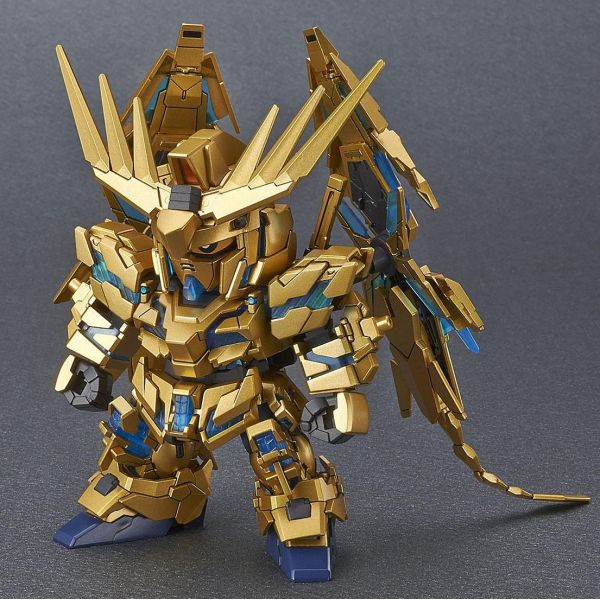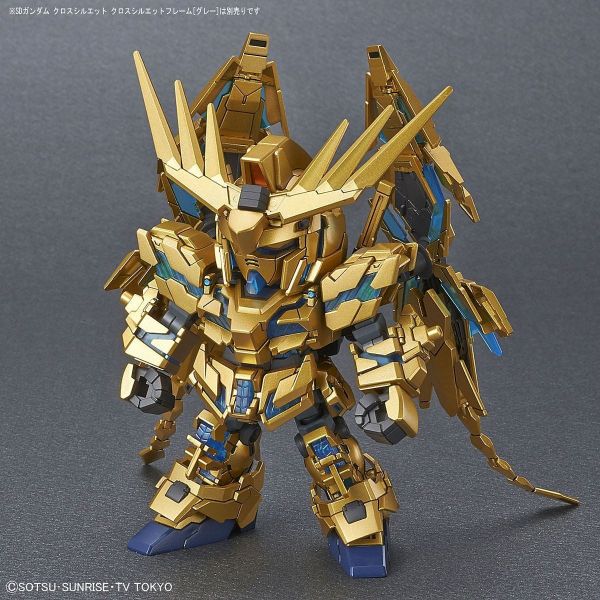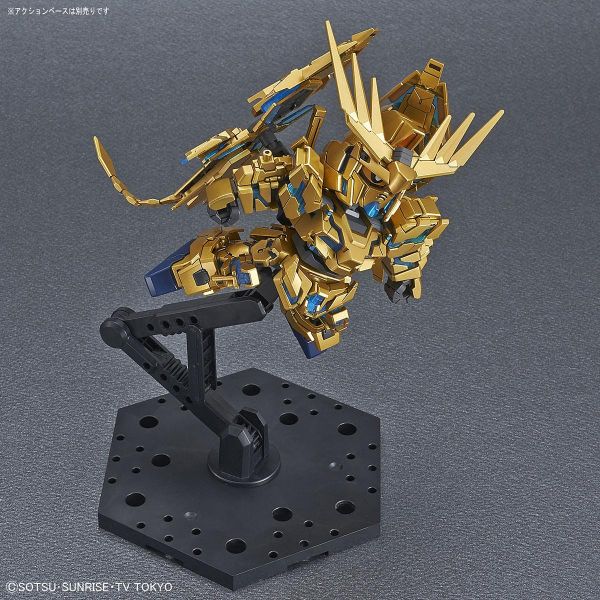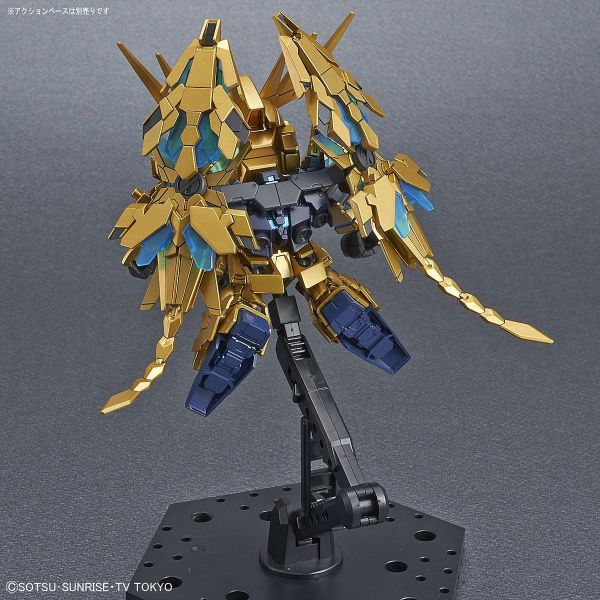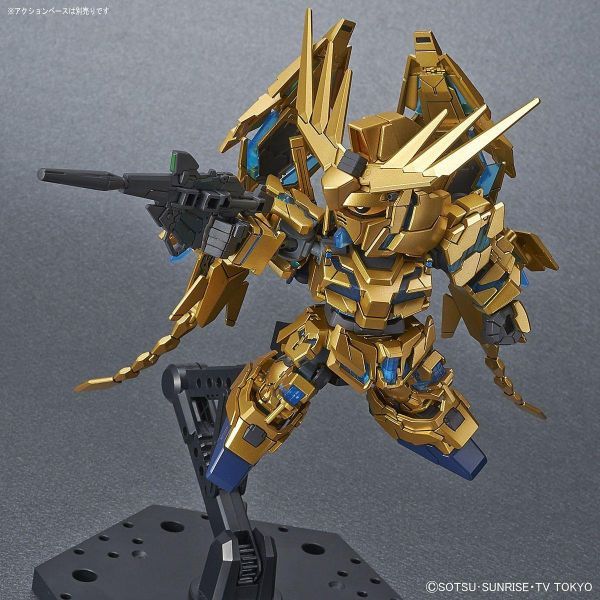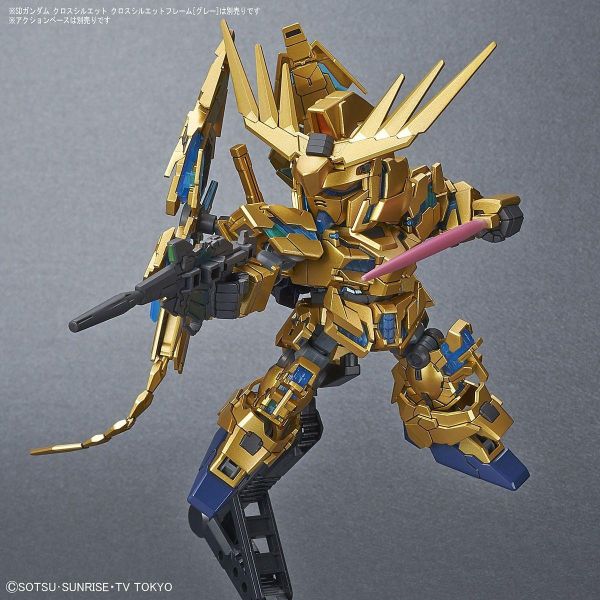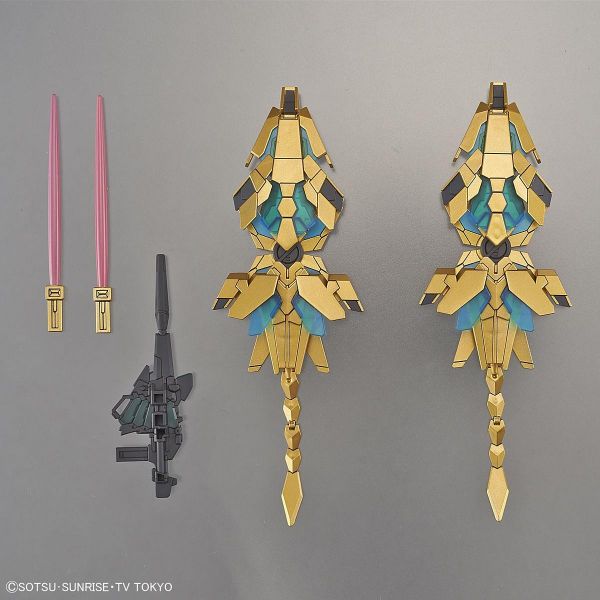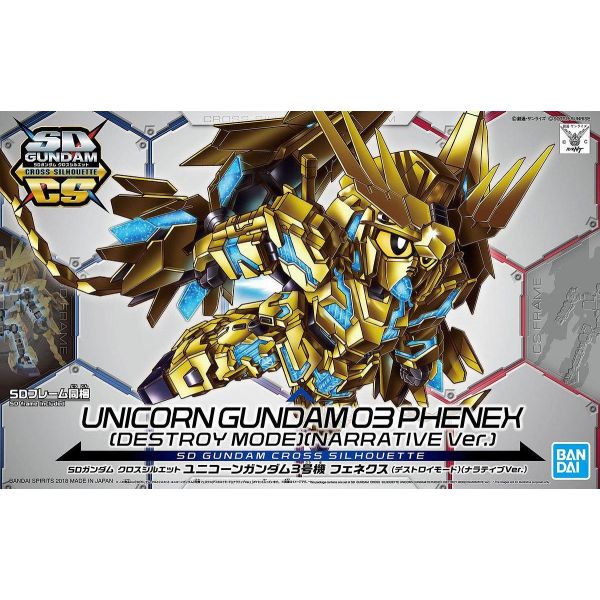 SD Cross Silhouette Unicorn Gundam 03 Phenex (Destroy Mode) (Narrative Ver.)
SD Cross Silhouette Unicorn Gundam 03 Phenex in Destroyer Mode
Includes SD frame but compatible with CS frame (purchased separately)
Heavily armed with its Beam Magnum, Beam Saber, and Armed Armor DE
Description
The SD Cross Silhouette Unicorn Gundam 03 Phenex (Destroy Mode) features a generous amount of clear parts throughout its body to reproduce its distinctive colour scheme! It comes with its Beam Magnum, Beam Saber, and Armed Armor DE!
Please note this kit comes with the SD frame only. The CS frame is sold separately.
Add this cute but badass Gundam to your collection today!
Accessories
Armed Armor DE (x2)
Beam Magnum
Beam Saber
SD Frame (grey)
Stickers for markings
About SD Gundam Cross Silhouette
The SD Gundam Cross Silhouette series allows you to choose between two different inner frames that will change the proportions of your kits. You can choose between the cuter look of the SD (Super Deformed) frame or the taller and more action-packed look of the CS (Cross Silhouette) frame!
Note:
CS Frame sold separately
Action Base stand not included
Product Features
SD Cross Silhouette Unicorn Gundam 03 Phenex in Destroyer Mode
Includes SD frame but compatible with CS frame (purchased separately)
Heavily armed with its Beam Magnum, Beam Saber, and Armed Armor DE
Basic Specifications
References
---
Manufacturer / Brand
Bandai
---
See Full Specifications
Full Specifications
Details
Series
Mobile Suit Gundam Unicorn
---
Physical
Item Size/Weight
30.0cm x 19.0cm x 5.6cm / 250g
---
Grade
SD Cross Silhouette
What Customers Say About Us
My order arrived quickly and was in good condition when it arrived. A good service, in fact. Mansur Darlington
I searched all over for the Lindy brand of USB to Lightning cable that I had previous got direct from the manufacturer. Unfortunately they are no longer in stock by them, but Kikatek were able to supply at a fair price with quick service. Stephen - Worcester UK
Good range of products and good service, with a selection of shipping options. Dave Edwards
Great quality item, fast delivery, no problems at all, recommended! DG
Kikatek has always been a great company to deal with and this experience was no different. My hard drive was well packaged, arrived on time and very happy with the product. Mr James Sinclair

SD Cross Silhouette Unicorn Gundam 03 Phenex (Destroy Mode) (Narrative Ver.)