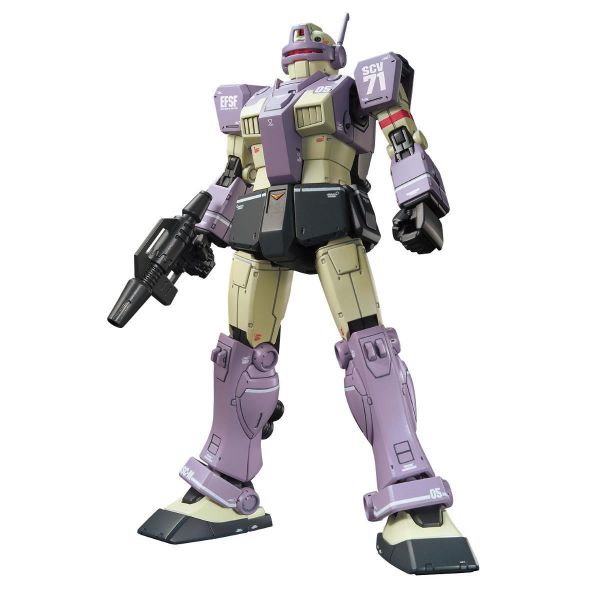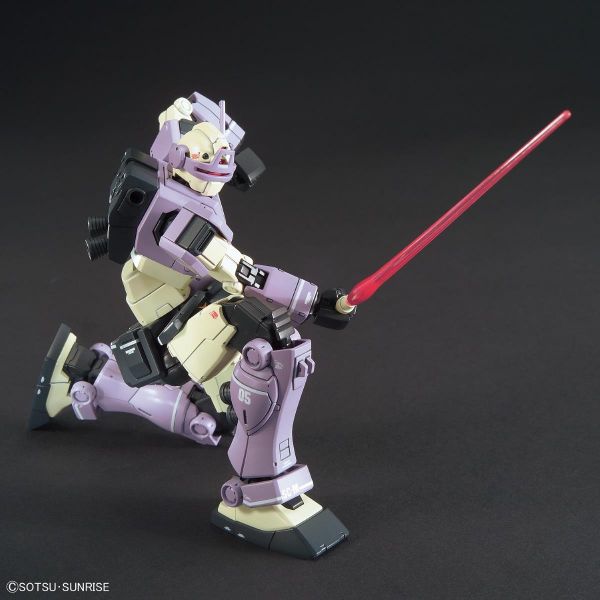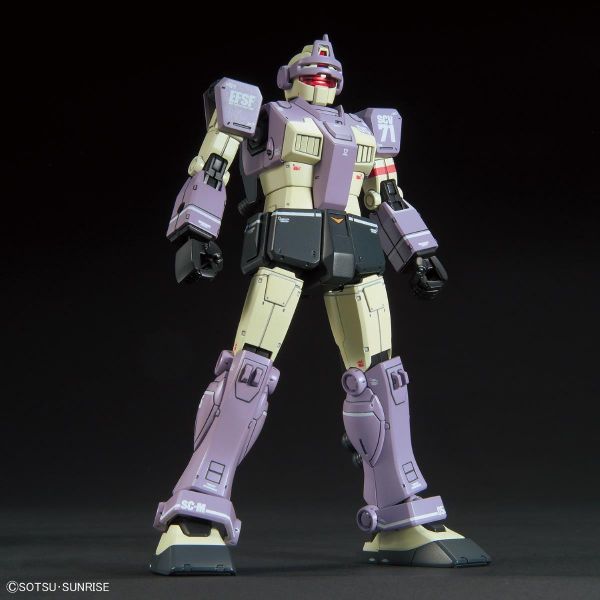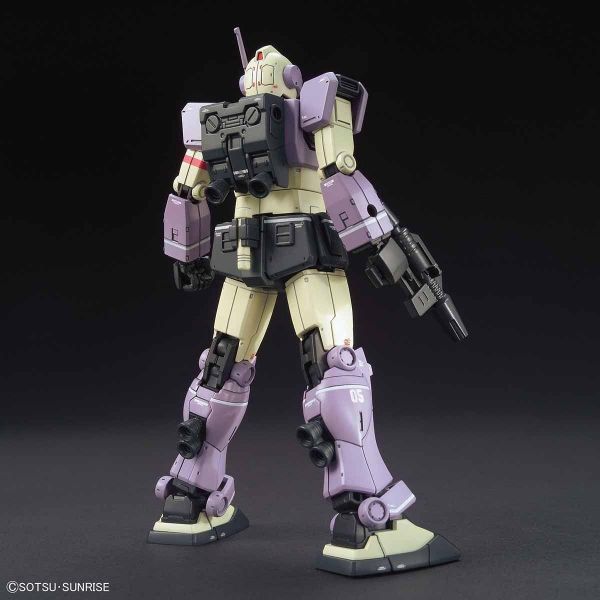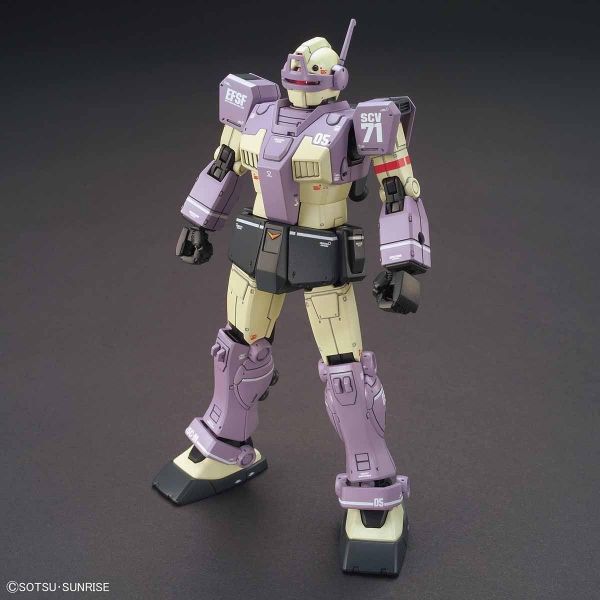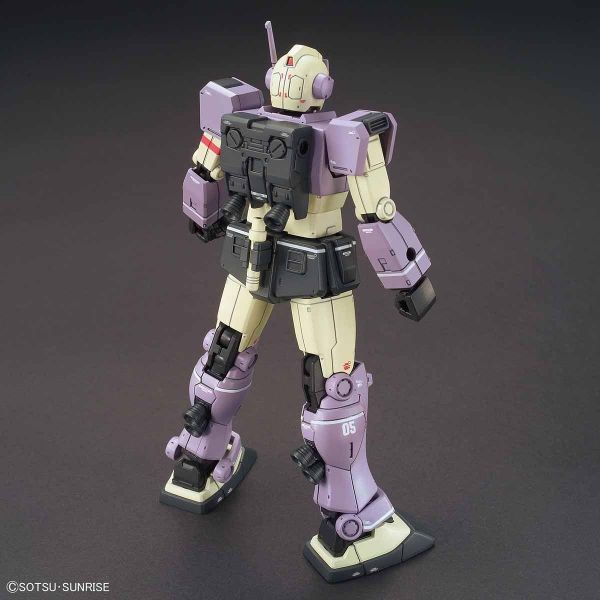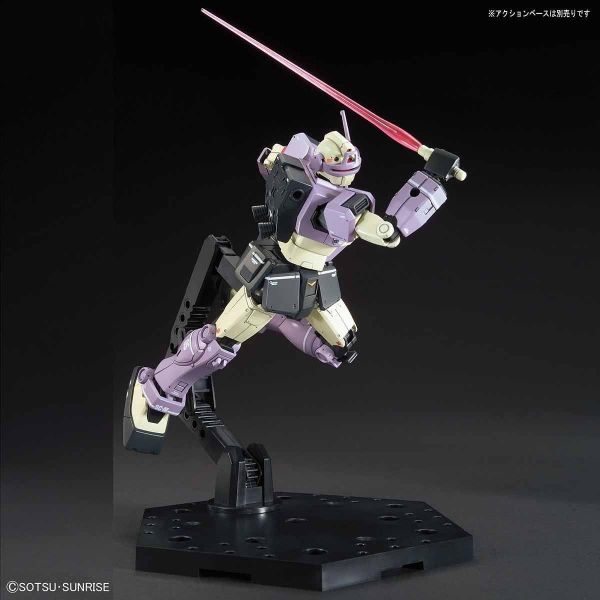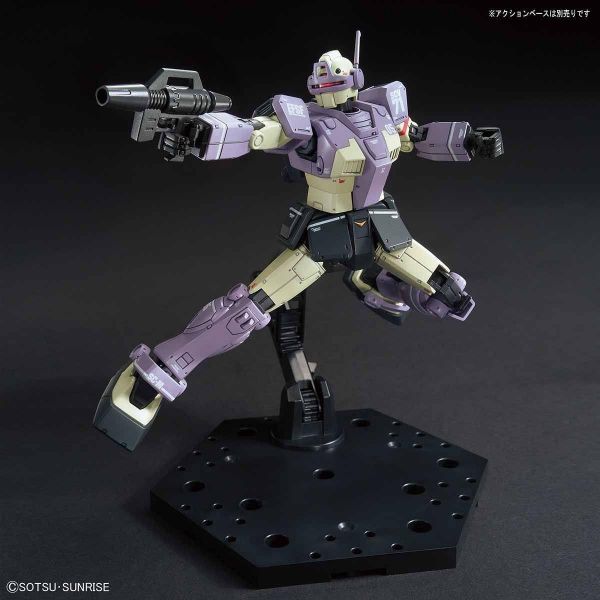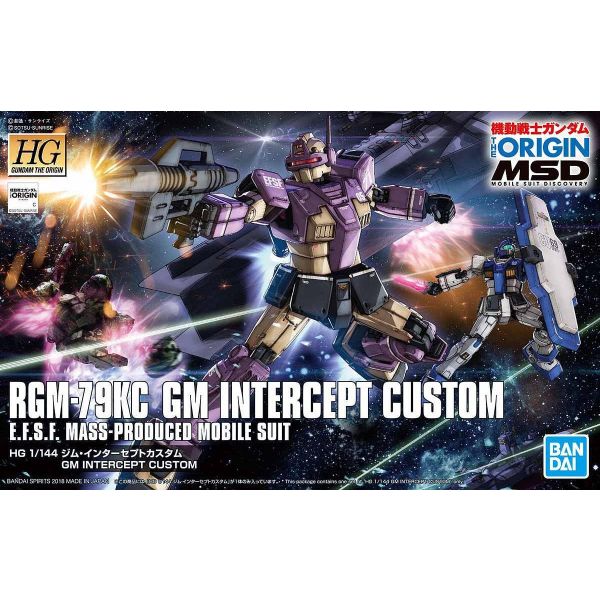 HG GM Intercept Custom - E.F.S.F Mass-Produced Mobile Suit RGM-79KC (Gundam: The Origin)
High Grade GM Intercept Custom mobile suit from "Gundam: The Origin"
1/144 scale Gunpla model kit
Fun design with a unique colour scheme
Description
Bandai's High-Grade kit of the GM Intercept Custom from "Mobile Suit Gundam: The Origin" features snap-fit assembly, and it's moulded in colour so painting isn't necessary (although it'll look even more awesome with paint)! Comes with stickers for its markings and its beam spray gun and beam sabre weapons, too.
Order yours today!
Accessories
Beam spray gun
Beam sabre
Decal stickers
About the RGM-79KC GM Intercept Custom/Origin
A mobile suit based on the RGM-79SC GM Sniper Custom; while the RGM-79HC GM Guard Custom has enhanced defensive capabilities, the GM Intercept Custom is developed for fleet escorts. The GM Intercept Custom is characterized by its equipping of the "Fellow Booster", an additional armament unit, on its back. Several types of additional armament units have been developed with the aim of expanding the GM's operational range and offensive capabilities.The Fellow Booster is an armament unit for outer space, and recycles the frame of the atmospheric-use "Corvette Booster". The GM Intercept Custom was deployed at the strategic battle of A Baoa Qu, serving as an intercept unit while escorting the fleet.
— Source: Gundam Wiki
Product Features
High Grade GM Intercept Custom mobile suit from "Gundam: The Origin"
1/144 scale Gunpla model kit
Fun design with a unique colour scheme
Basic Specifications
References
---
Manufacturer / Brand
Bandai
---
See Full Specifications
Full Specifications
Details
Series
Mobile Suit Gundam: The Origin
---
Physical
Item Size/Weight
30.0cm x 19.0cm x 6.8cm / 270g
---
---
What Customers Say About Us
By far the best online company and customer service out there, and i mean it.

i bought an item , and returned it without no difficult issues most companies give.

and got an email on the same day saying the refund has been refunded .very fast response

il defenitely buy from them soon Uche
Nendoroids decent priced,packaged superbly and delivered within a few days. Thank you and Happy Holidays! Kevin Hiew
Ordered on a whim as I couldn't get both items elsewhere. Was swiftly processed and dispatched, quick and professional with no fuss. Items arrived in perfect condition with no damage.

All around perfect experience. Ross Johnson
Good range of products and good service, with a selection of shipping options. Dave Edwards
I came across this website by chance and saw an anime figure in stock and got on a whim as it isn't released until end of the month. Despite ordering during busy period shipping was super fast and package was wrapped sooo well!! Very happy with the service and added sweeties. Would defo purchase from
Store again Thankyou so much User

HG GM Intercept Custom - E.F.S.F Mass-Produced Mobile Suit RGM-79KC (Gundam: The Origin)