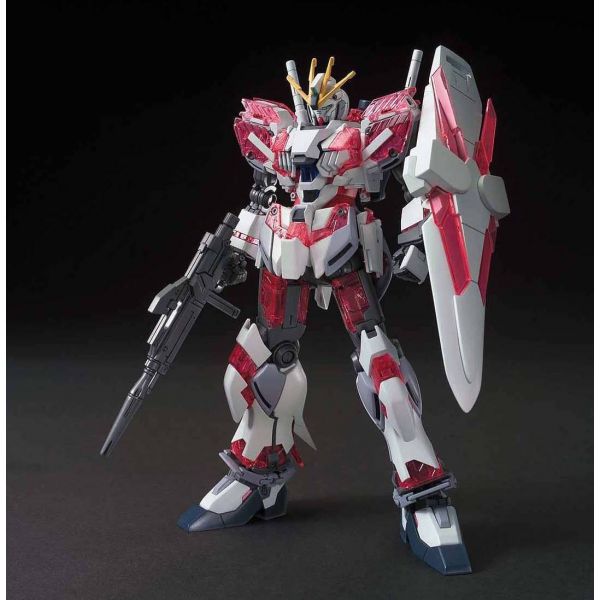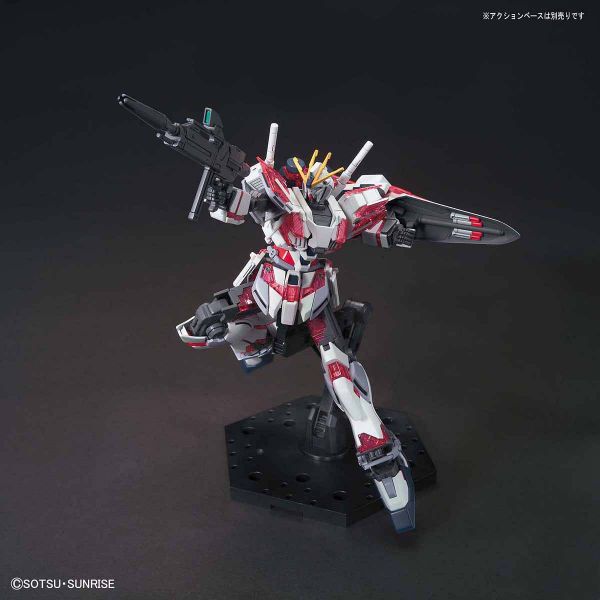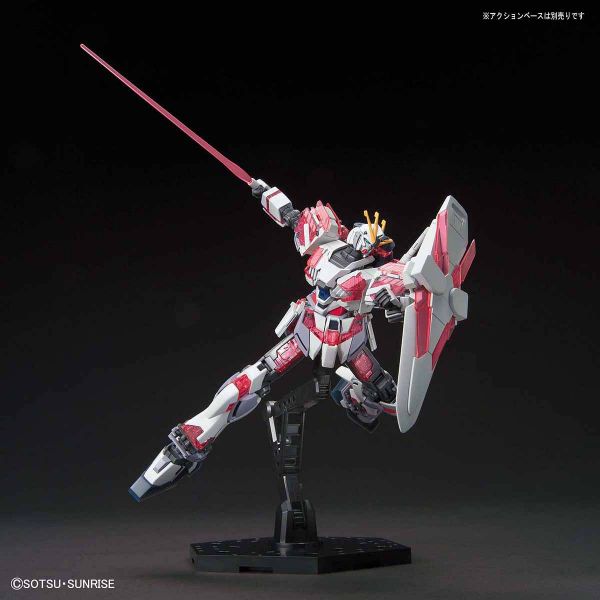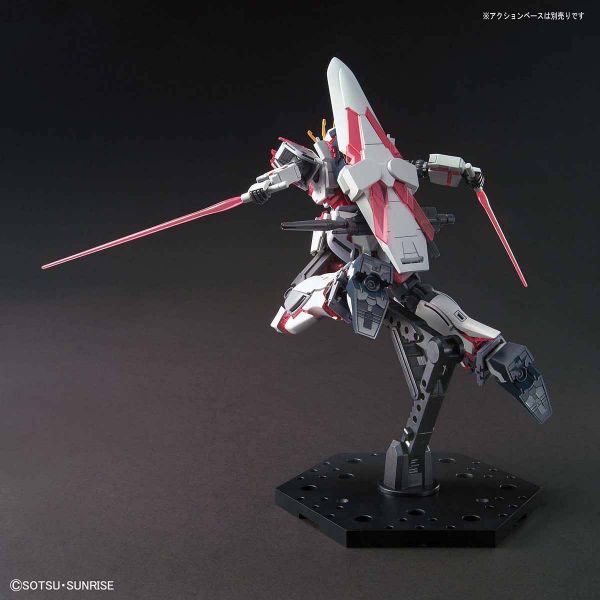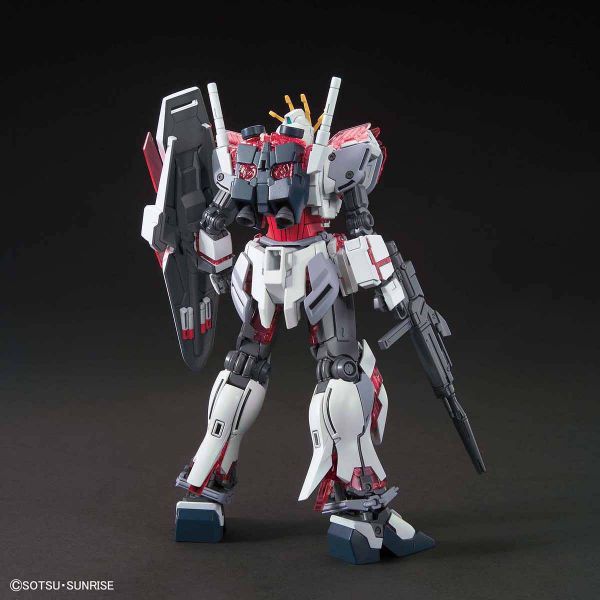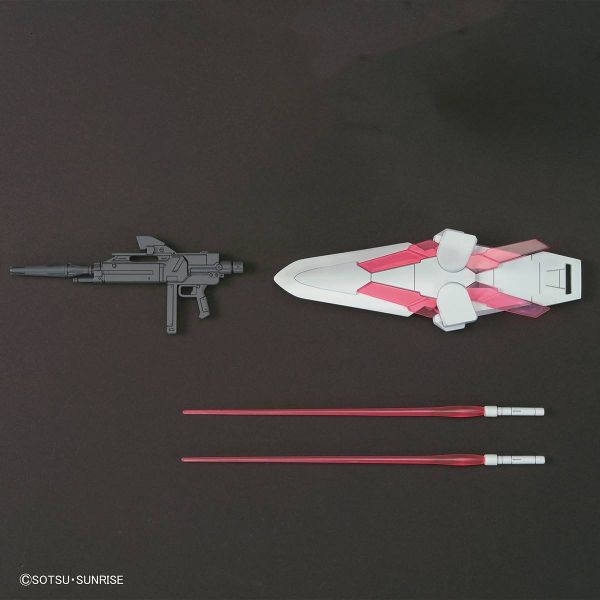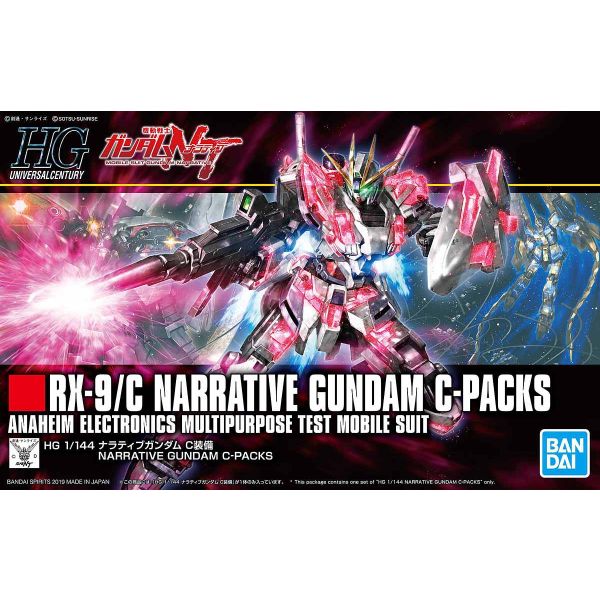 HG RX-9/C Narrative Gundam C-Packs (Mobile Suit Gundam Narrative)
High Grade Narrative Gundam C-Packs from "Mobile Suit Gundam Narrative"
1/144 scale Gunpla model kit
Description
This HG kit of the Narrative Gundam includes its third equipment, the C-Packs, with entirely new parts! With a design reminiscent of Unicorn Gundam, it's equipped with a shield, beam rifle and two beam sabres. Extra hands are also provided, and a sticker reproducing the red eyes it shows in the NT-D activation state is included as well!
Order yours today!
Accessories
Beam rifle
Shield
Beam sabre (x2)
Foil stickers for markings
About the RX-9/C Narrative Gundam C-Packs
The RX-9/C Narrative Gundam C-Packs is a mobile suit appearing in Mobile Suit Gundam Narrative and is piloted by Jona Basta.
The C-Packs was the third optional equipment for the RX-9 Narrative Gundam. Although this equipment is embellished with Psycho-Frame as additional armour, it is said that no plans originally existed for the MS to have that resulting in minimal conversions that were hastily applied to the MS. Despite its unusual origin, the MS did achieve its concept to have an increased amount of Psycho-Frame, proving the high extensibility of the Narrative Gundam. This configuration of the MS is also called the "Psycho Package" and the Psycho-Frame used to create it was independently collected by Luio & Co.
— Source: Gundam Wiki
Product Features
High Grade Narrative Gundam C-Packs from "Mobile Suit Gundam Narrative"
1/144 scale Gunpla model kit
Basic Specifications
References
---
Manufacturer / Brand
Bandai
---
See Full Specifications
Full Specifications
Details
Series
Mobile Suit Gundam Narrative
---
Physical
Item Size/Weight
30.0cm x 19.0cm x 7.5cm / 410g
---
---
What Customers Say About Us
Really great rpice, was waiting for a long time to find the right price. Great screen arm from Dell, really can lift an engine block! Faultless service. ***** Jethro Hazelhurst
My order arrived quickly and was in good condition when it arrived. A good service, in fact. Mansur Darlington
I searched all over for the Lindy brand of USB to Lightning cable that I had previous got direct from the manufacturer. Unfortunately they are no longer in stock by them, but Kikatek were able to supply at a fair price with quick service. Stephen - Worcester UK
I've ordered a Samsung Tab S7+ Keyboard Cover and it got delivered the next day without even selecting that as an option. And the price was the best on the web. Razvan Alexandru Ghiculescu
Great price and received item quickly too. Would recommend. Stuart

HG RX-9/C Narrative Gundam C-Packs (Mobile Suit Gundam Narrative)