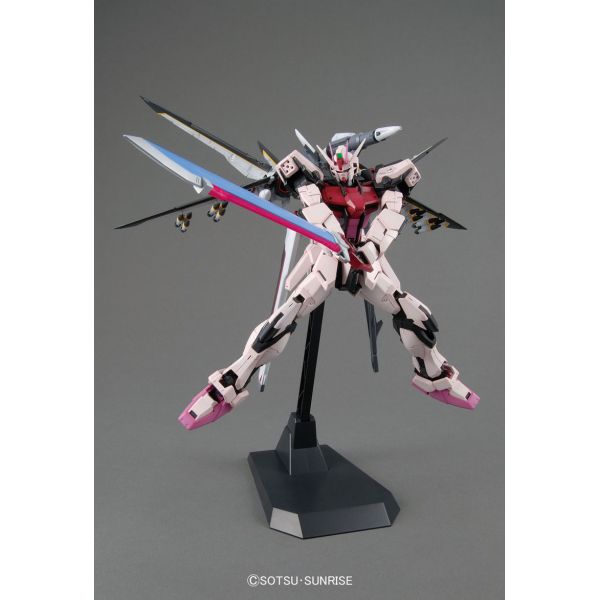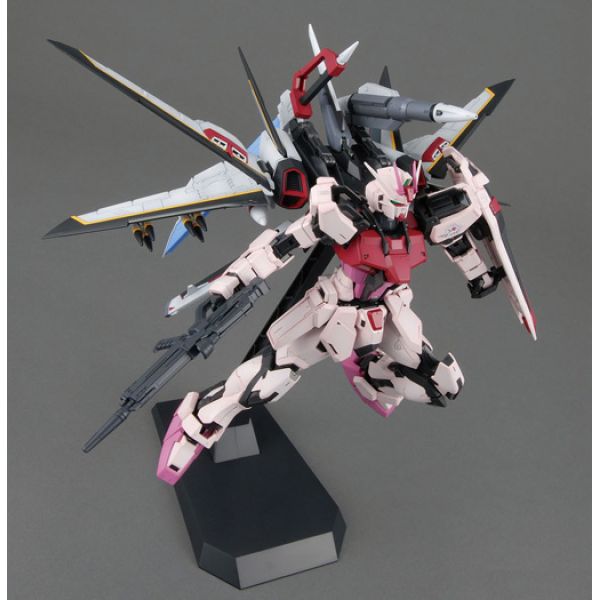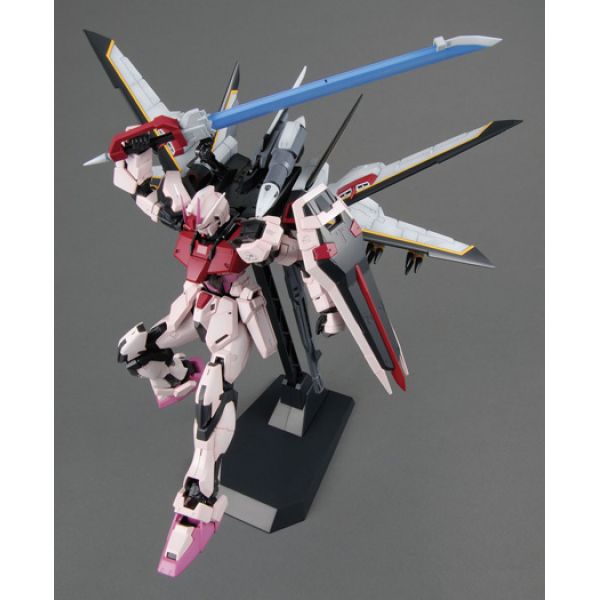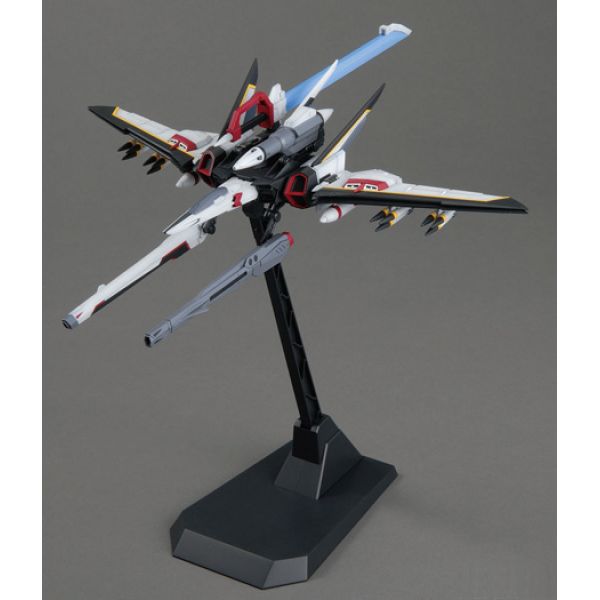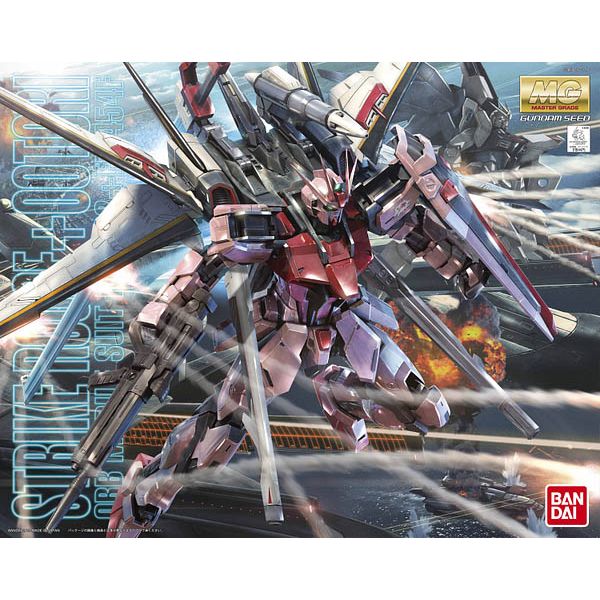 MG Strike Rouge Ootori Ver.RM - MBF-02+EW454F (Gundam Seed)
Master Grade Mobile Suit Strike Rouge Ootori
1/100 scale
Description
From the HD remaster of "Gundam SEED Destiny" and designed by master mechanical designer Kunio Okawara comes this highly detailed Master Grade 1/100 scale Ver.RM of Strike Rouge Ootori.
Get yours today!
Accessories
Beam rifle
Beam sabres (x2)
Beam shield base
Beam shield effect part
Display base
Non-opened head
Foil stickers
Marking stickers
Dry-transfer decals
About MBF-02+EW454F Strike Rouge Ootori
The Strike Rouge Ootori is the Strike Rouge equipped with the multi-purpose EW454F Ootori Striker striker pack, which Morgenroete Inc. has been developing since the first war. The Ootori Striker is based on the P202QX IWSP (Integrated Weapons Striker Pack) and is also meant to allow a MS to handle various situations without changing equipment. However, it has a simpler structure leading to better reliability and ease of maintenance.
Product Features
Master Grade Mobile Suit Strike Rouge Ootori
1/100 scale
Basic Specifications
References
---
Manufacturer / Brand
Bandai
---
See Full Specifications
Full Specifications
Details
Series
Gundam SEED Destiny
---
Physical
Item Size/Weight
39.3cm x 31.0cm x 10.0cm / 880g
---
---
What Customers Say About Us
I came across this website by chance and saw an anime figure in stock and got on a whim as it isn't released until end of the month. Despite ordering during busy period shipping was super fast and package was wrapped sooo well!! Very happy with the service and added sweeties. Would defo purchase from
Store again Thankyou so much User
By far the best online company and customer service out there, and i mean it.

i bought an item , and returned it without no difficult issues most companies give.

and got an email on the same day saying the refund has been refunded .very fast response

il defenitely buy from them soon Uche
Looking all over for a half decent PSU which will enable me to have a 3080 rtx in my system, nowhere had them. Another retailer couldn't find one I ordered in their warehouse so I found kikatek and they actually had stock.
When ordering I was very surprised to receive free priority shipping. It arrived here lightening fast.
I havent used it yet as I'm waiting for a new CPU and the 3080 rtx but now thats one worry off of my mind.
Will definitely use again. Wickeruk
Ordered on a whim as I couldn't get both items elsewhere. Was swiftly processed and dispatched, quick and professional with no fuss. Items arrived in perfect condition with no damage.

All around perfect experience. Ross Johnson
I've ordered a Samsung Tab S7+ Keyboard Cover and it got delivered the next day without even selecting that as an option. And the price was the best on the web. Razvan Alexandru Ghiculescu MG Strike Rouge Ootori Ver.RM - MBF-02+EW454F (Gundam Seed)