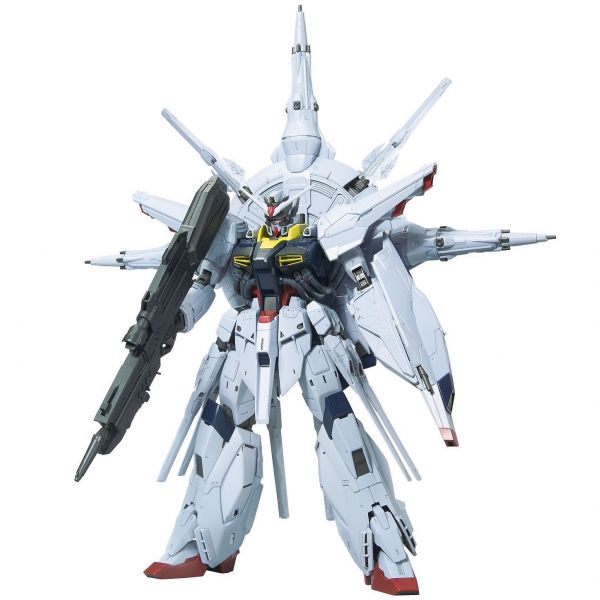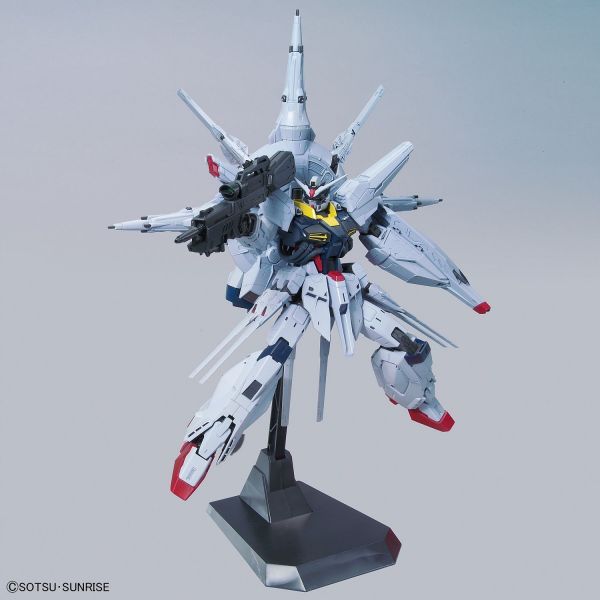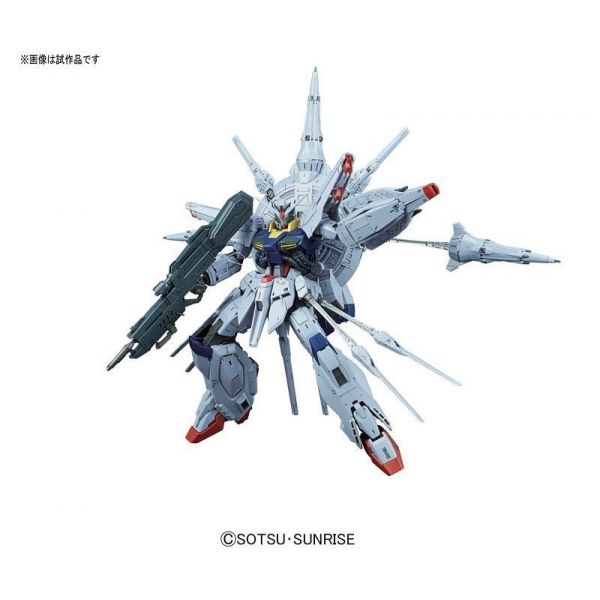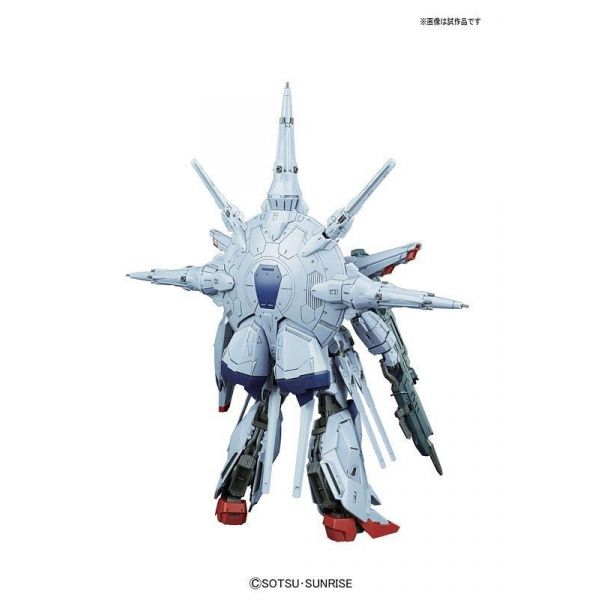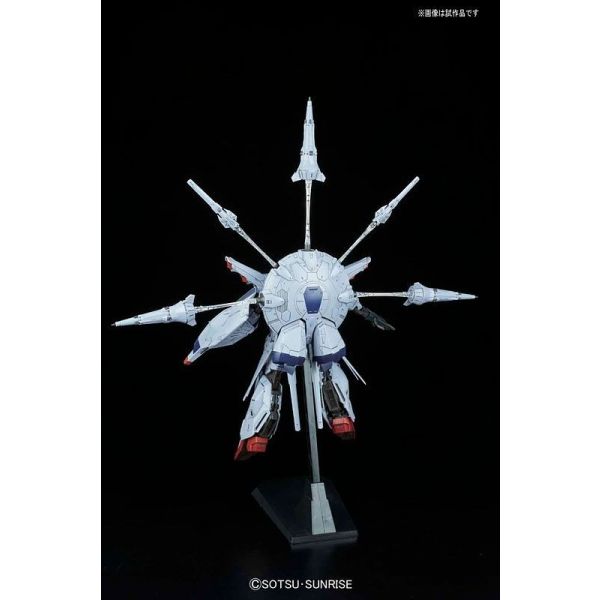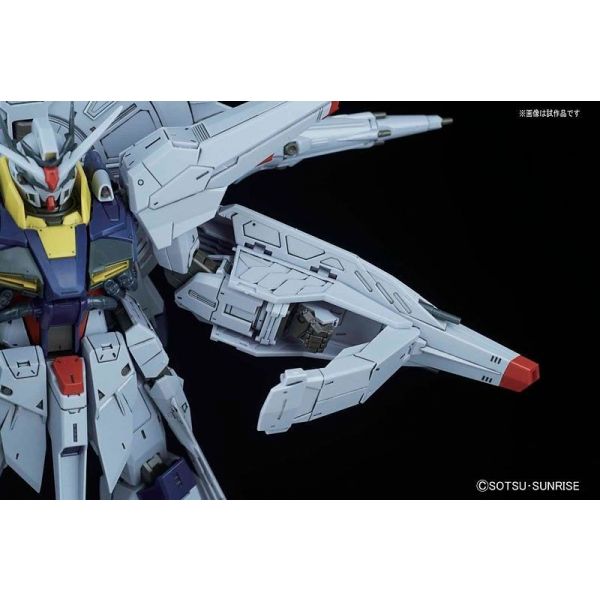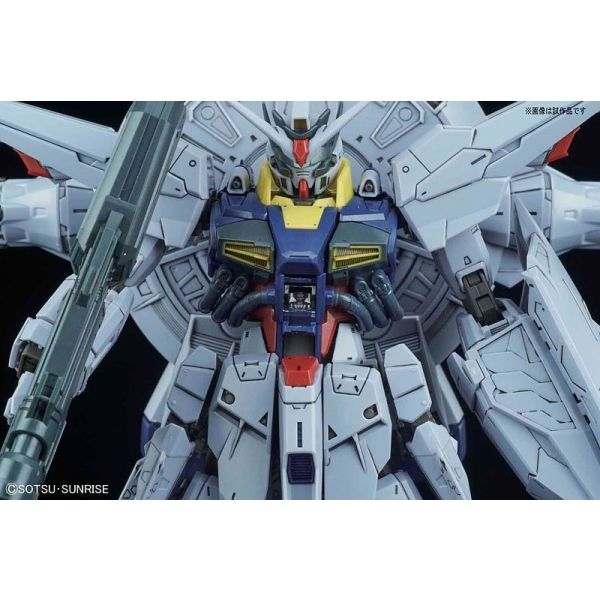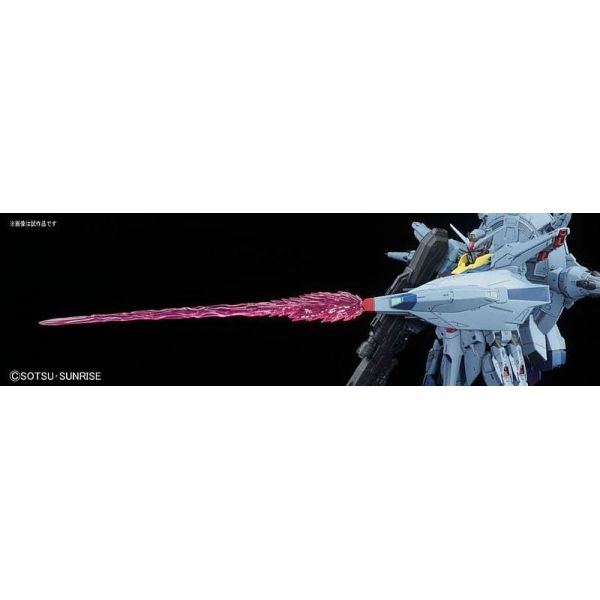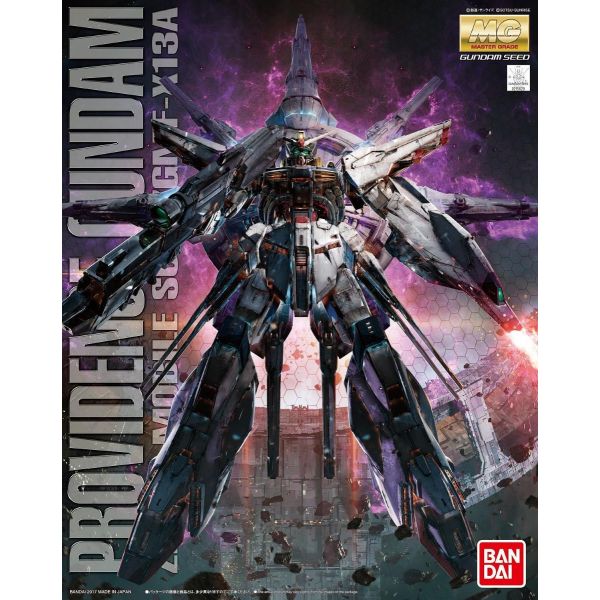 MG Providence Gundam - ZGMF-X13A (Gundam Seed)
Master Grade Providence Gundam
1/100 scale model kit
Description
Bandai's amazing Master Grade kit of the Providence Gundam from "Gundam Seed" looks absolutely badass! It's heavily armed with its MA-M221 Judicium Beam Rifle, the MA-MV05A Composite Armed Shield System, a large dragoon pod, a small dragoon pod, and dragoon effect parts.
Get yours today!
About ZGMF-X13A Providence Gundam
Like the other ZGMF-X series of Gundams created by ZAFT in CE 71, the Providence is equipped with Neutron Jammer Canceller and powered by a nuclear reactor. It is also armoured with Phase Shift armour and features armaments reverse-engineered from the stolen mobile suits of the Earth Alliance. Initially designed as a close combat unit with large beam sabres, the Providence is later changed into a DRAGOON system equipped unit when Rau Le Creuset is designated as its pilot and because it could be powered by the nuclear reactor, but it still retains the heavy armour of the former's design. As this change is made after the main body's design is completed, some of the new parts could not be integrated into the body. An example is the six quantum communication cables running from the backpack to the chest that are mounted externally due to lack of interior space. Though exposed, these cables still have solid protection as they are covered by Phase Shift armour.
Source: Gundam Wiki
Product Features
Master Grade Providence Gundam
1/100 scale model kit
Basic Specifications
References
---
Manufacturer / Brand
Bandai
---
See Full Specifications
Full Specifications
Physical
Item Size/Weight
39.2cm x 31.0cm x 11.0cm / 930g
---
---
What Customers Say About Us
Great price and received item quickly too. Would recommend. Stuart
Great quality, my 12yr old plantronics encore dual headset is now as good as new.
Went for standard delivery and received within 3 working days.
Will use Kikatek again Neil C
My order arrived quickly and was in good condition when it arrived. A good service, in fact. Mansur Darlington
Kikatek has always been a great company to deal with and this experience was no different. My hard drive was well packaged, arrived on time and very happy with the product. Mr James Sinclair
By far the best online company and customer service out there, and i mean it.

i bought an item , and returned it without no difficult issues most companies give.

and got an email on the same day saying the refund has been refunded .very fast response

il defenitely buy from them soon Uche

MG Providence Gundam - ZGMF-X13A (Gundam Seed)