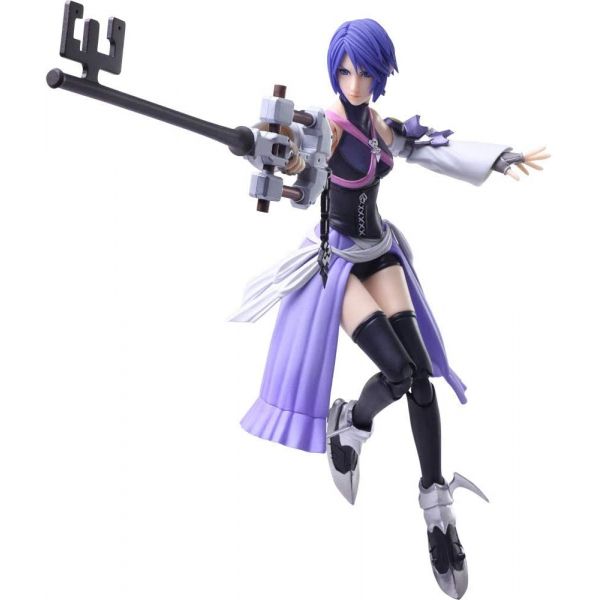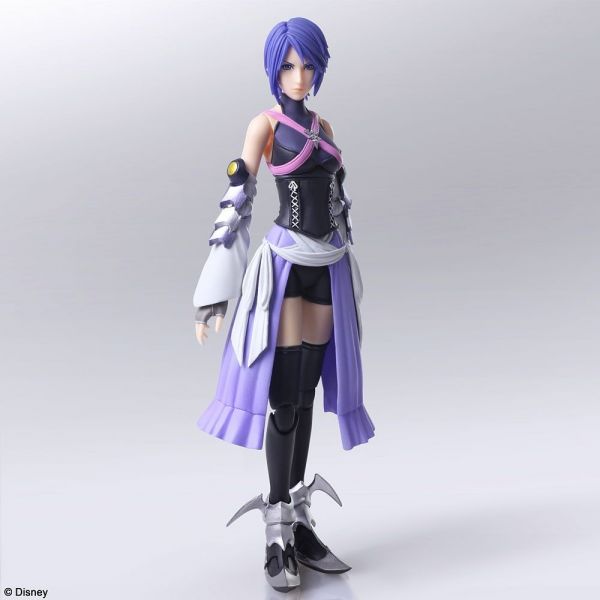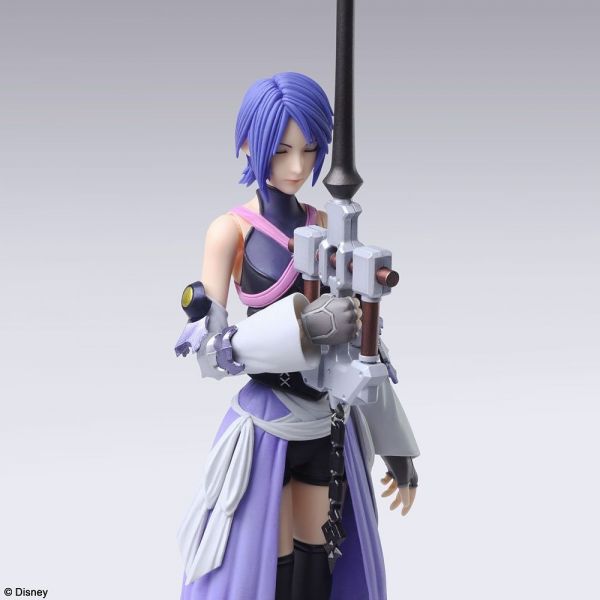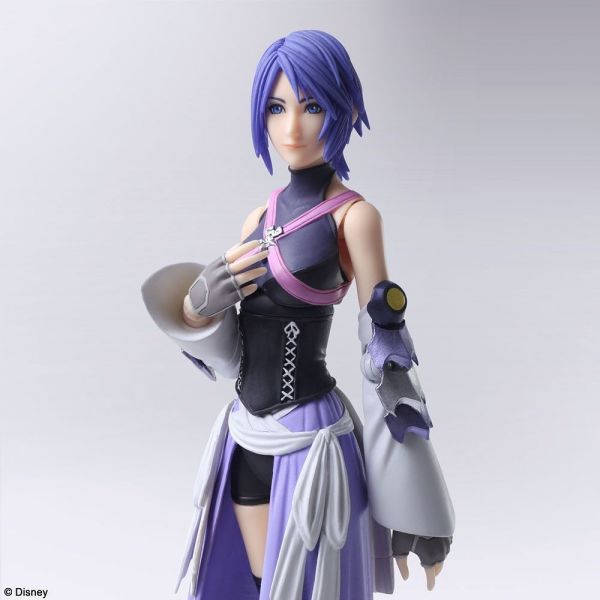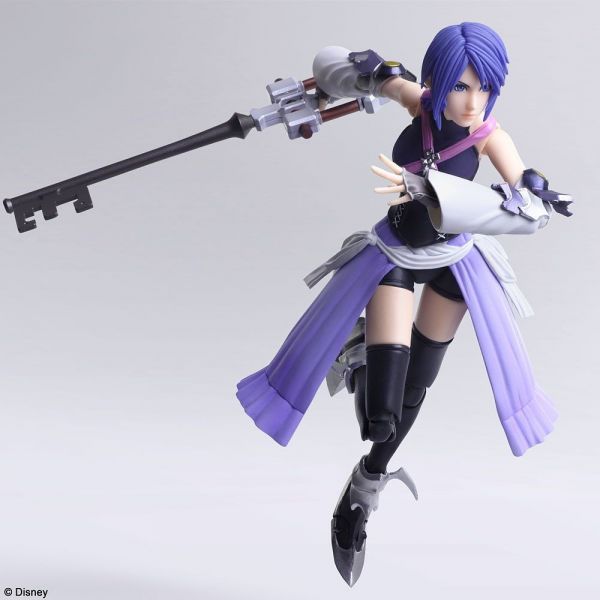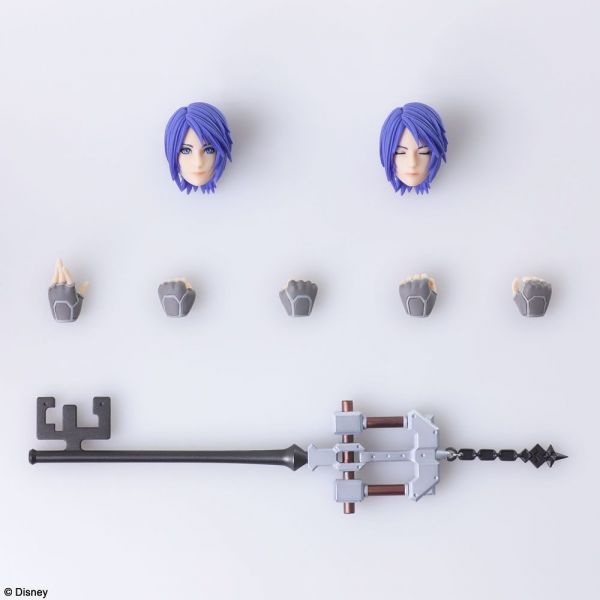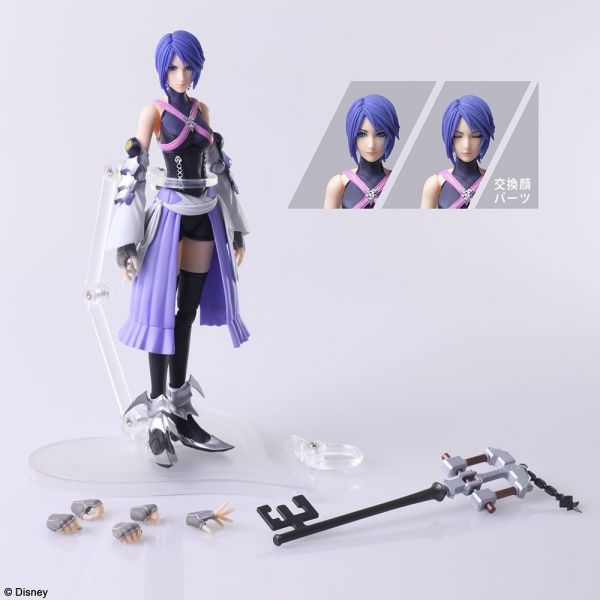 Aqua - Bring Arts Action Figure (Kingdom Hearts III)
Aqua from "Kingdom Hearts III"
Flexible clothing material allowing greater range of articulation
Includes Master Eraqus's Keyblade, the Master Defender
Description
Square Enix's Bring Arts line of action figures takes on "Kingdom Hearts III" with Aqua! The young Keyblade Master boasts both a feminine and dignified appearance while also emitting the strength of her core.
The clothing is made of a flexible material that allows for a greater range of motion in posing. She comes with replacement expressions and wrists parts, as well as Master Eraqus's Keyblade, the Master Defender.
Add her to your Kingdom Hearts collection today!
Figure Size: Approximately 15.6cm
Accessories
Bring Arts Pedestal
Keyblade
Replacement Faceplates x2
Replacement Hands x5
Product Features
Aqua from "Kingdom Hearts III"
Flexible clothing material allowing greater range of articulation
Includes Master Eraqus's Keyblade, the Master Defender
Basic Specifications
References
---
Manufacturer / Brand
Square Enix
---
See Full Specifications
Full Specifications
Physical
Item Size/Weight
Approximately 15.6cm
What Customers Say About Us
Ordered on a whim as I couldn't get both items elsewhere. Was swiftly processed and dispatched, quick and professional with no fuss. Items arrived in perfect condition with no damage.

All around perfect experience. Ross Johnson
I've ordered a Samsung Tab S7+ Keyboard Cover and it got delivered the next day without even selecting that as an option. And the price was the best on the web. Razvan Alexandru Ghiculescu
Great quality item, fast delivery, no problems at all, recommended! DG
I searched all over for the Lindy brand of USB to Lightning cable that I had previous got direct from the manufacturer. Unfortunately they are no longer in stock by them, but Kikatek were able to supply at a fair price with quick service. Stephen - Worcester UK
Looking all over for a half decent PSU which will enable me to have a 3080 rtx in my system, nowhere had them. Another retailer couldn't find one I ordered in their warehouse so I found kikatek and they actually had stock.
When ordering I was very surprised to receive free priority shipping. It arrived here lightening fast.
I havent used it yet as I'm waiting for a new CPU and the 3080 rtx but now thats one worry off of my mind.
Will definitely use again. Wickeruk

Aqua - Bring Arts Action Figure (Kingdom Hearts III)