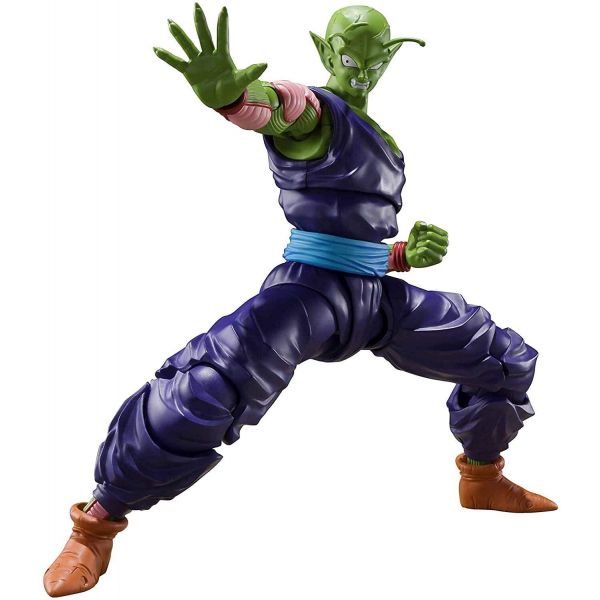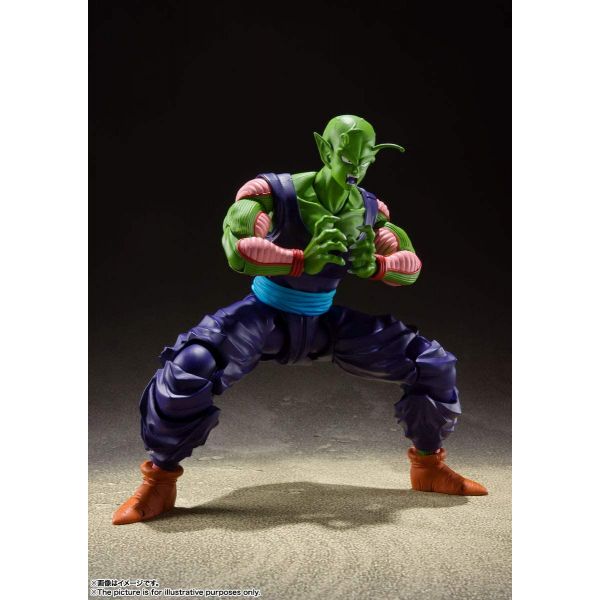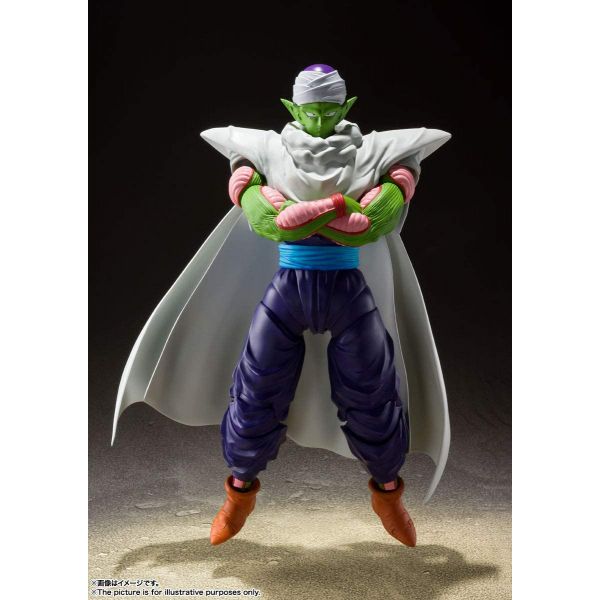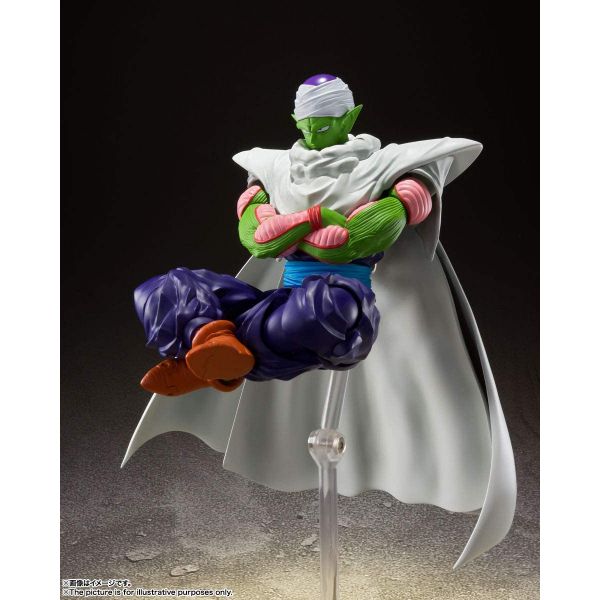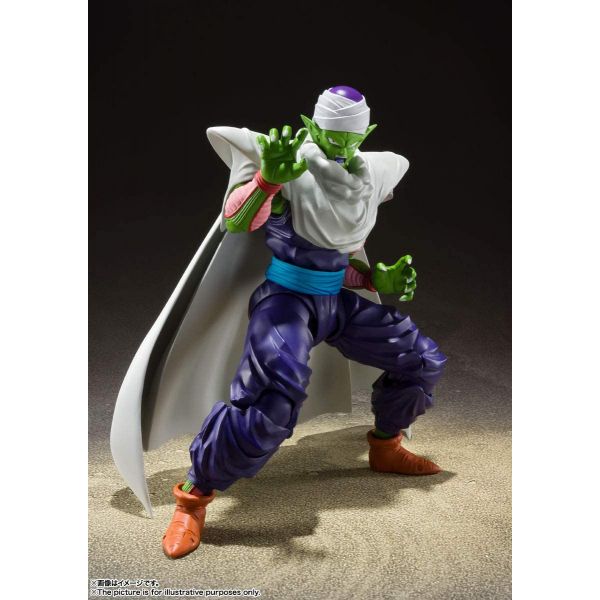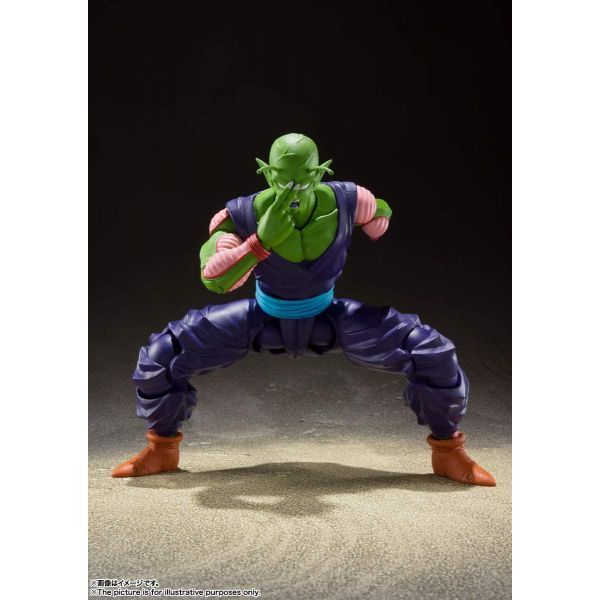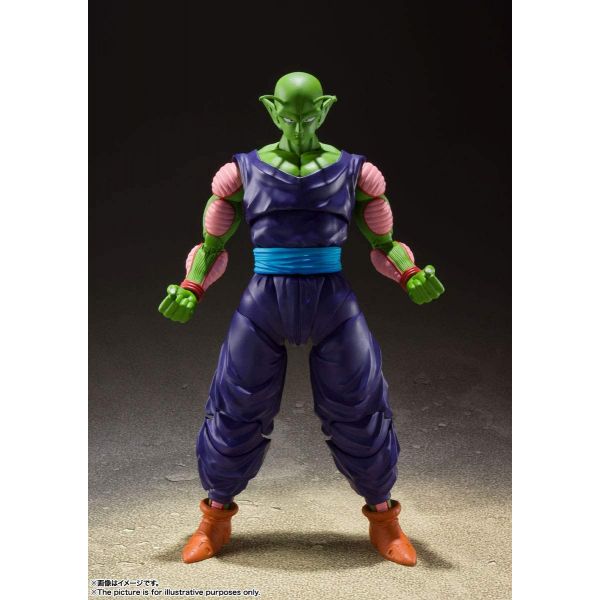 Piccolo The Proud Namekian - S.H. Figuarts Action Figure (Dragon Ball Z)
A new release of Piccolo in the S.H. Figuarts line-up
Great articulation with loads of swappable parts
About 16cm tall
Description
Bandai introduces a completely new S.H.Figuarts Piccolo! This powerful character incorporates the latest S.H.Figuarts joints for extreme articulation!
It has a removable cloak, and interchangeable heads plus a second optional face-plate. Other options include injured arm and crossed-arm parts, letting you capture Piccolo in all his proudly expressive glory.
Add this ultimate Piccolo to your collection today!
Accessories
Main figure
Cloak
Interchangeable heads (x3)
Interchangeable facial expression
Interchangeable arm parts
Interchangeable hands (x2 left, x3 right)
Interchangeable left arm parts
Interchangeable back parts
Product Features
A new release of Piccolo in the S.H. Figuarts line-up
Great articulation with loads of swappable parts
About 16cm tall
Basic Specifications
References
---
Manufacturer / Brand
Bandai
---
See Full Specifications
Full Specifications
Physical
Item Size/Weight
About 16cm tall
---
What Customers Say About Us
My order arrived quickly and was in good condition when it arrived. A good service, in fact. Mansur Darlington
Good range of products and good service, with a selection of shipping options. Dave Edwards
Kikatek has always been a great company to deal with and this experience was no different. My hard drive was well packaged, arrived on time and very happy with the product. Mr James Sinclair
Great price and received item quickly too. Would recommend. Stuart
Looking all over for a half decent PSU which will enable me to have a 3080 rtx in my system, nowhere had them. Another retailer couldn't find one I ordered in their warehouse so I found kikatek and they actually had stock.
When ordering I was very surprised to receive free priority shipping. It arrived here lightening fast.
I havent used it yet as I'm waiting for a new CPU and the 3080 rtx but now thats one worry off of my mind.
Will definitely use again. Wickeruk

Piccolo The Proud Namekian - S.H. Figuarts Action Figure (Dragon Ball Z)