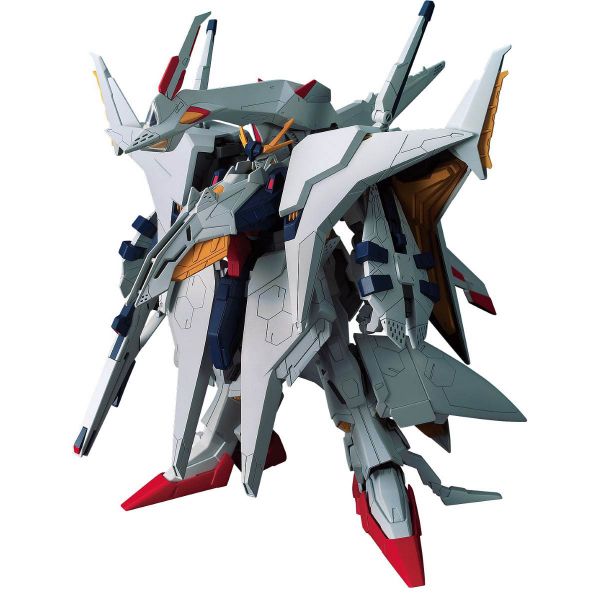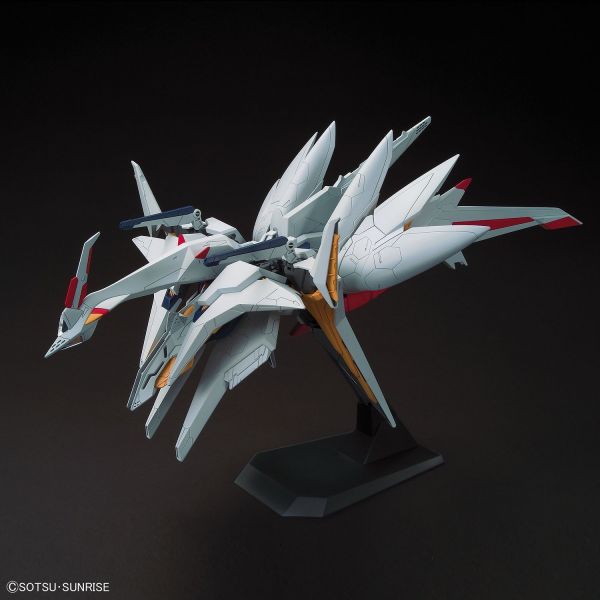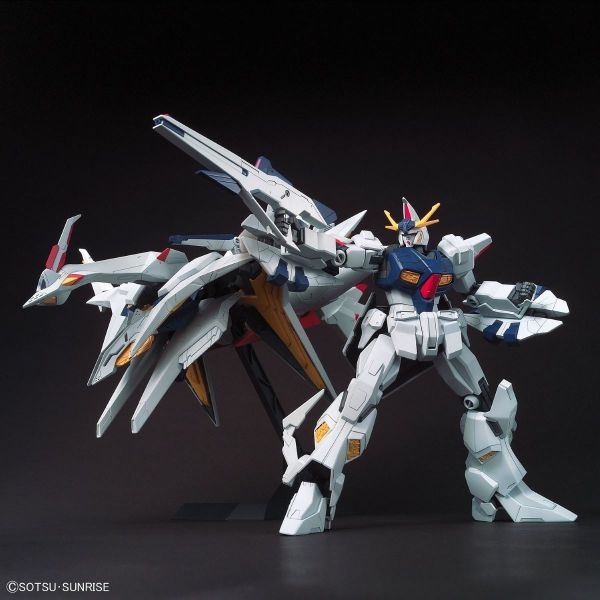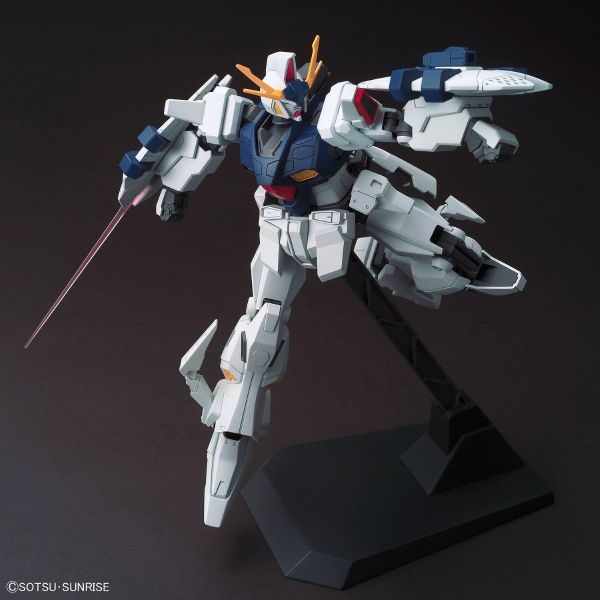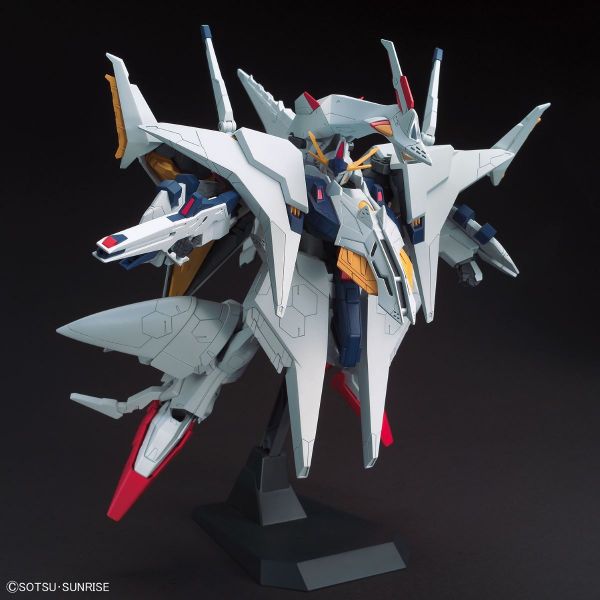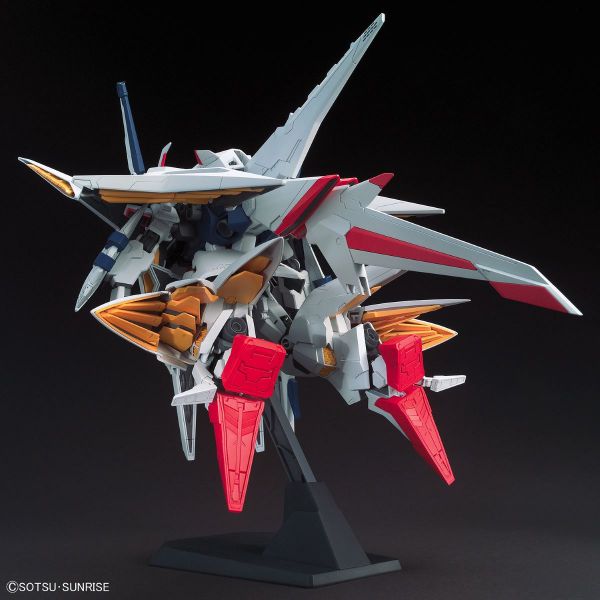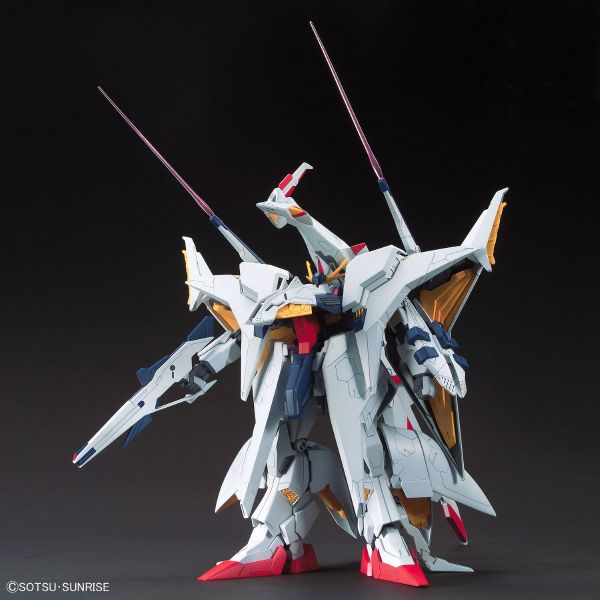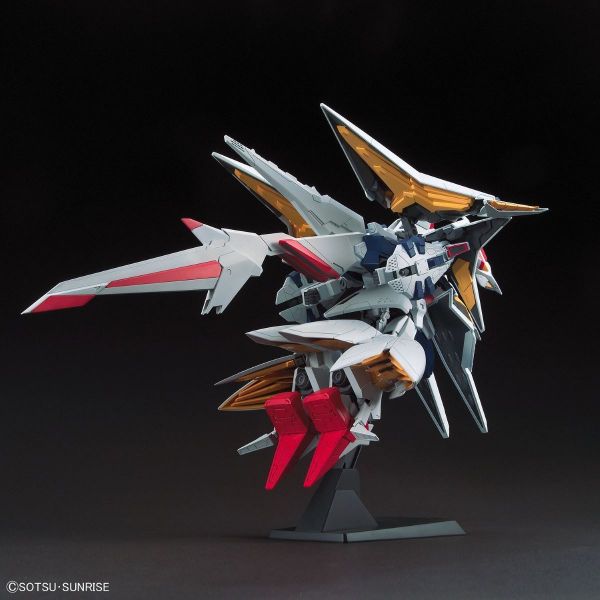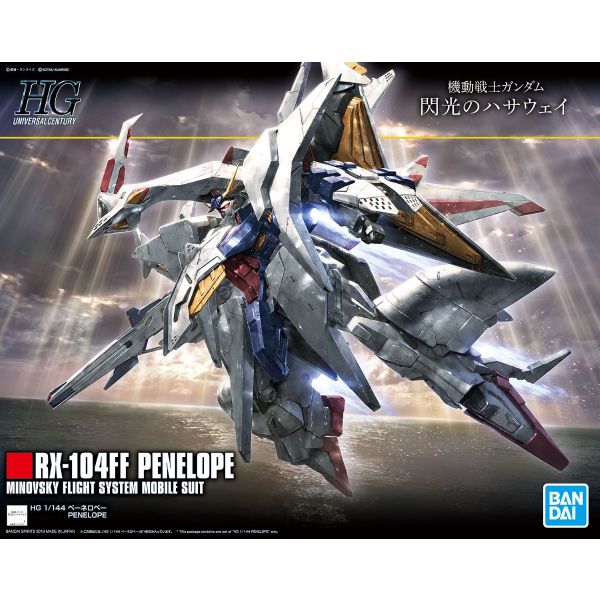 HG Penelope - High Grade Universal Century (Mobile Suit Gundam Hathaway)
High Grade Penelope from "Mobile Suit Gundam Hathaway"
1/144 scale Gunpla model kit
Description
From Bandai comes a "Mobile Suit Gundam: Hathaway's Flash" kit of a 1/144 scale High Grade HG Penelope!
This is not your usual HG kit. Standing over 22cm tall, it surpasses the heigh of even MG kits despite being only 1/144 scale.
Using highly detailed parts as well as clear parts, the complex design of Penelope has been faithfully recreated in this kit. The shape and volume of the shoulder armour and tail stabiliser are incredibly impressive and you can open and close the armour by changing the position of Penelope. The Penelope can separate from its flight unit back to its original Oddyseus Gundam base form.
The included display base can be used to display Penelope in a variety of awesome poses and modes.
Accessories
Moulded parts (x20)
Manual
Foil sticker
Beam rifle
Beam sabre (x2)
Shield (x2)
Display base
Product Features
High Grade Penelope from "Mobile Suit Gundam Hathaway"
1/144 scale Gunpla model kit
Basic Specifications
References
---
Manufacturer / Brand
Bandai
---
See Full Specifications
Downloads and Related Links
Full Specifications
Details
Series
Mobile Suit Gundam: Hathaway's Flash
---
Physical
Item Size/Weight
44.2cm x 35.0cm x 14.3cm / 1280g
---
---
What Customers Say About Us
Kikatek has always been a great company to deal with and this experience was no different. My hard drive was well packaged, arrived on time and very happy with the product. Mr James Sinclair
I came across this website by chance and saw an anime figure in stock and got on a whim as it isn't released until end of the month. Despite ordering during busy period shipping was super fast and package was wrapped sooo well!! Very happy with the service and added sweeties. Would defo purchase from
Store again Thankyou so much User
Really great rpice, was waiting for a long time to find the right price. Great screen arm from Dell, really can lift an engine block! Faultless service. ***** Jethro Hazelhurst
Good range of products and good service, with a selection of shipping options. Dave Edwards
The service was quick and payment was easy using Amazon. The product was as advertised and arrived well wrapped. Michael

HG Penelope - High Grade Universal Century (Mobile Suit Gundam Hathaway)