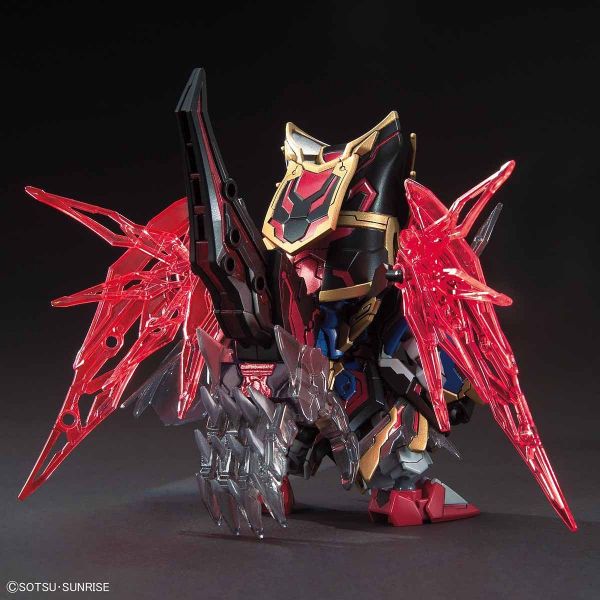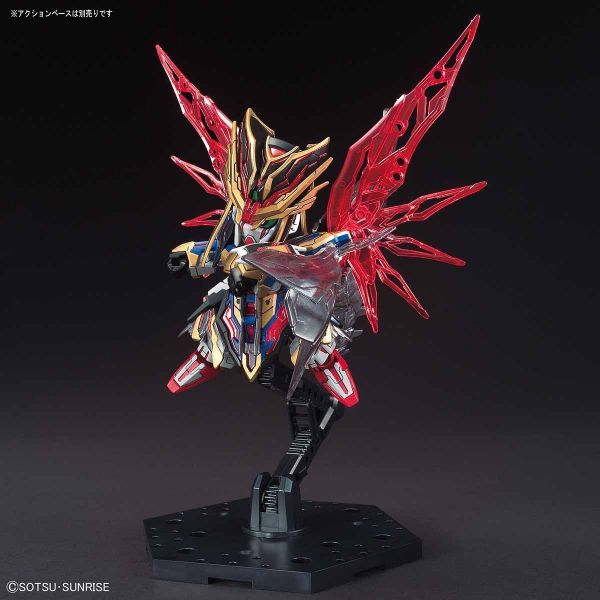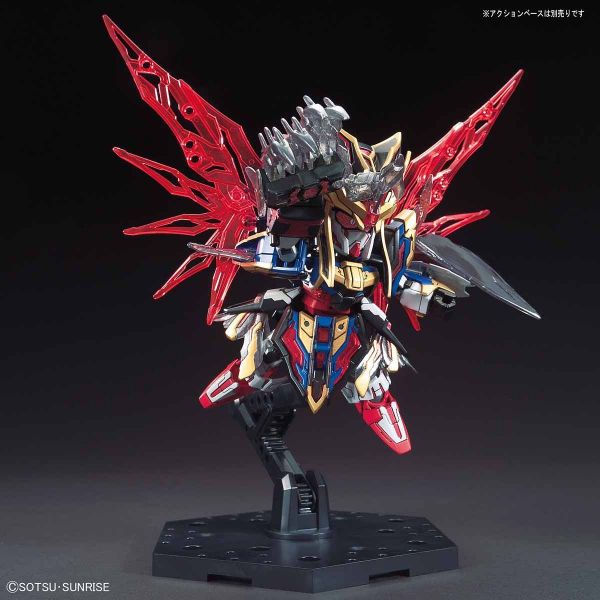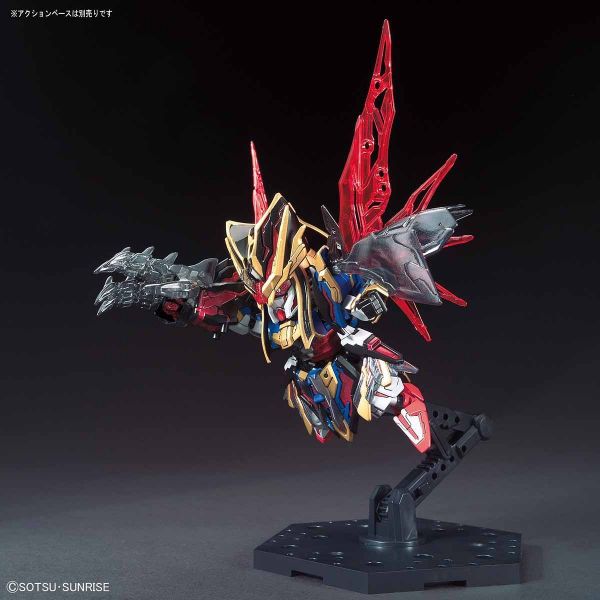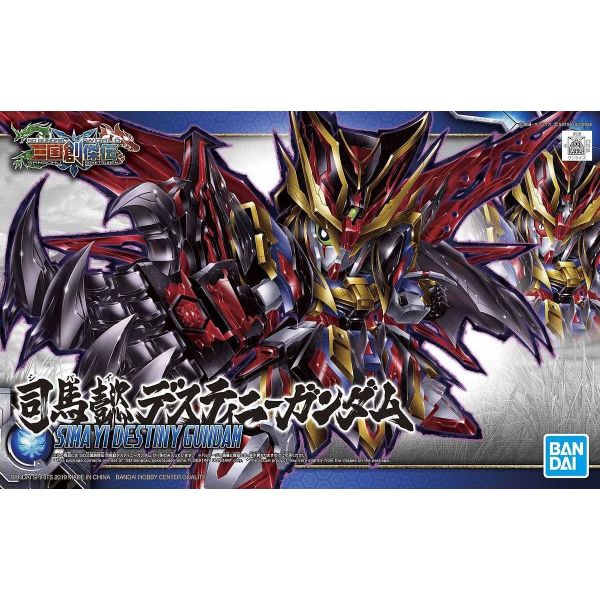 SD Sangoku Soketsuden Sima Yi Destiny Gundam
Featuring Sima Yi Destiny Gundam from Sangoku Soketsuden series
Improved proportions and articulation for dynamic poses
Comes equiped with the Fuchigoku Masho arm and 2 sets of eyes
Description
Bandai expands its SD Gundam model kit lineup with more characters based on "Sangokushi" / "Romance of the Three Kingdoms!
They feature improved proportions, redesigned head and body joint structures for more dynamic poses; they also look better than ever once assembled thanks to their full-colour parts!
Sima Yi (司馬懿) Destiny Gundam comes with a pair of red translucent wings that can be posed in different configurations! His eye part can be fitted to display him with either the standard SD Gundam eyes or the menacing red eyes. A huge arm called the Fuchigoku Masho can be mounted on his back or equipped as his active arm! Foil seals are also included.
Get yours today!
About Sima Yi DESTINY GUNDAM
A mysterious being. No one knows his origins, but he has unmatched skills as a tactician and researcher.
Product Features
Featuring Sima Yi Destiny Gundam from Sangoku Soketsuden series
Improved proportions and articulation for dynamic poses
Comes equiped with the Fuchigoku Masho arm and 2 sets of eyes
Basic Specifications
References
---
Manufacturer / Brand
Bandai
---
See Full Specifications
Downloads and Related Links
Full Specifications
Details
Series
SD Sangoku Soketsuden
---
Physical
Item Size/Weight
29.9cm x 19.0cm x 5.7cm / 230g
---
---
What Customers Say About Us
Great price and received item quickly too. Would recommend. Stuart
By far the best online company and customer service out there, and i mean it.

i bought an item , and returned it without no difficult issues most companies give.

and got an email on the same day saying the refund has been refunded .very fast response

il defenitely buy from them soon Uche
Looking all over for a half decent PSU which will enable me to have a 3080 rtx in my system, nowhere had them. Another retailer couldn't find one I ordered in their warehouse so I found kikatek and they actually had stock.
When ordering I was very surprised to receive free priority shipping. It arrived here lightening fast.
I havent used it yet as I'm waiting for a new CPU and the 3080 rtx but now thats one worry off of my mind.
Will definitely use again. Wickeruk
Ordered on a whim as I couldn't get both items elsewhere. Was swiftly processed and dispatched, quick and professional with no fuss. Items arrived in perfect condition with no damage.

All around perfect experience. Ross Johnson
I searched all over for the Lindy brand of USB to Lightning cable that I had previous got direct from the manufacturer. Unfortunately they are no longer in stock by them, but Kikatek were able to supply at a fair price with quick service. Stephen - Worcester UK SD Sangoku Soketsuden Sima Yi Destiny Gundam