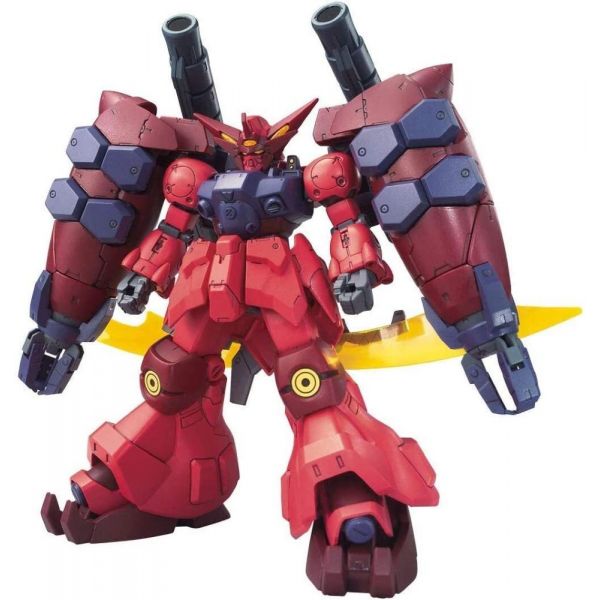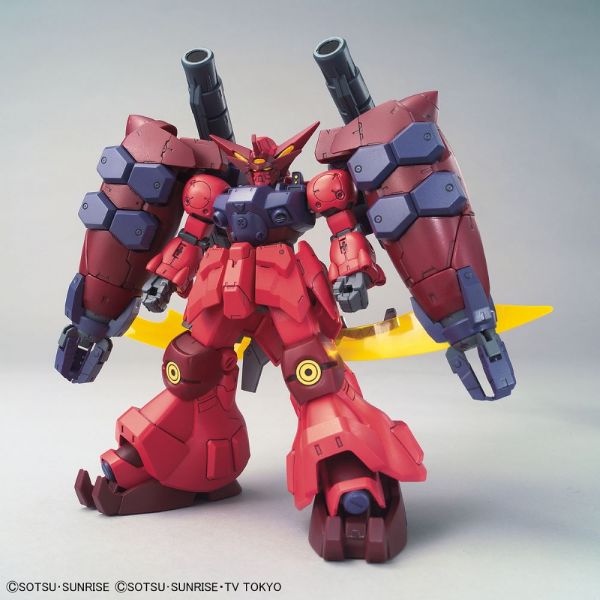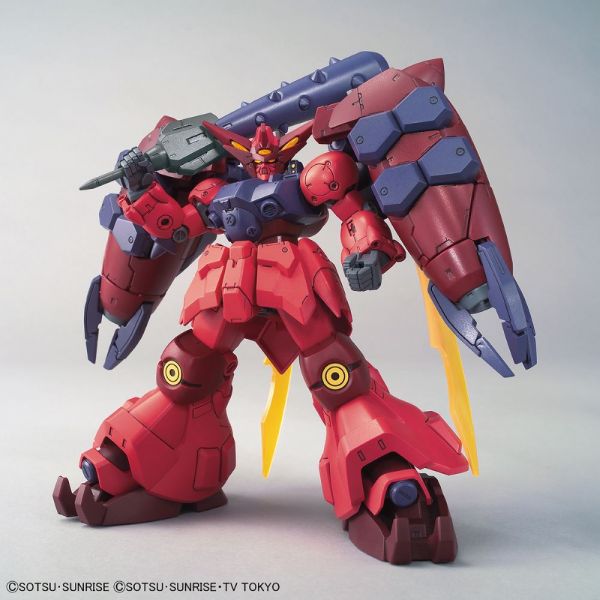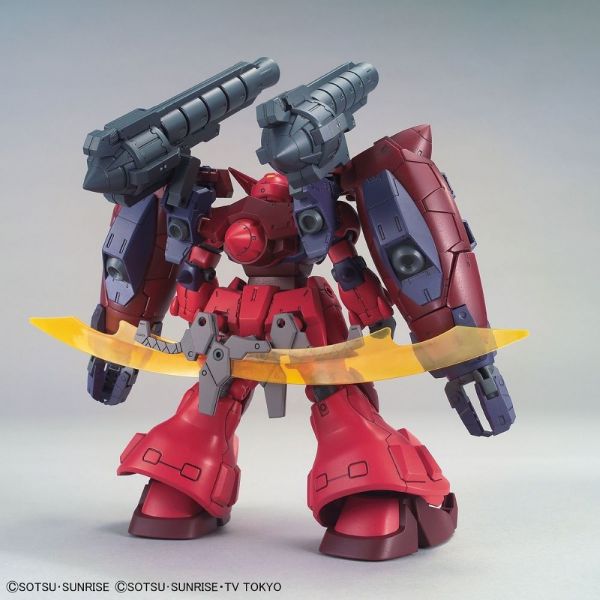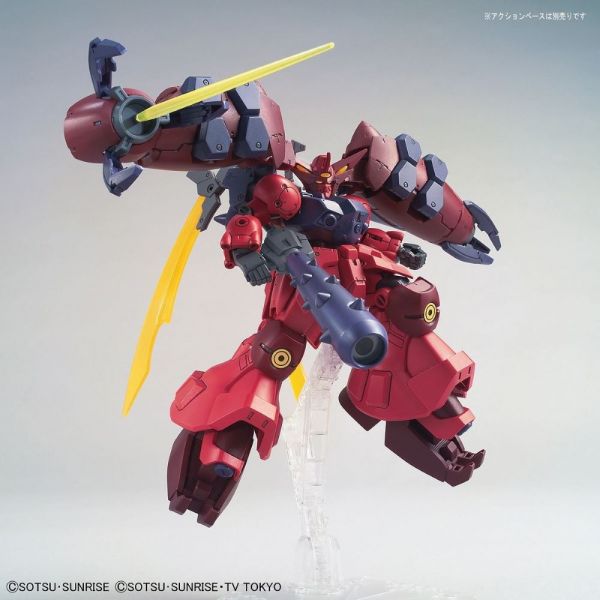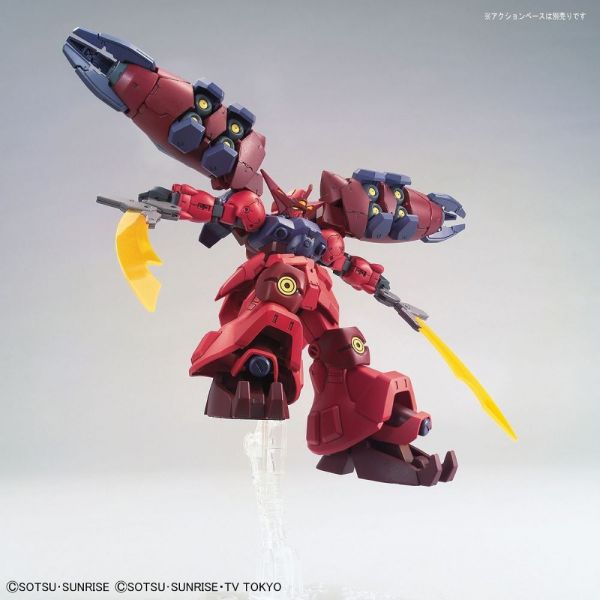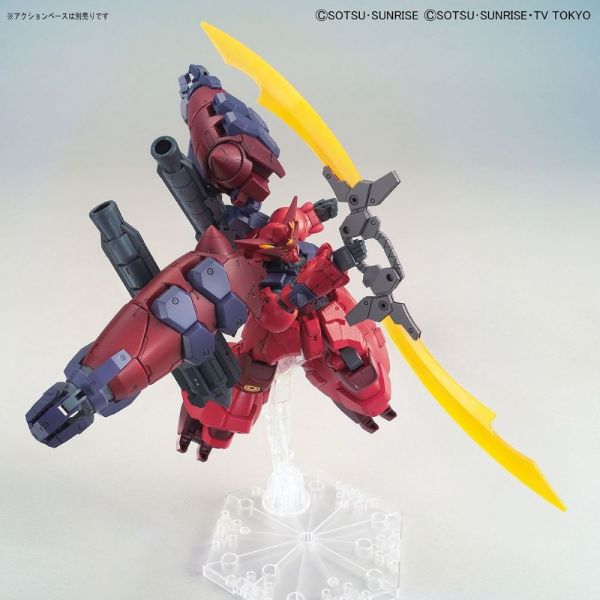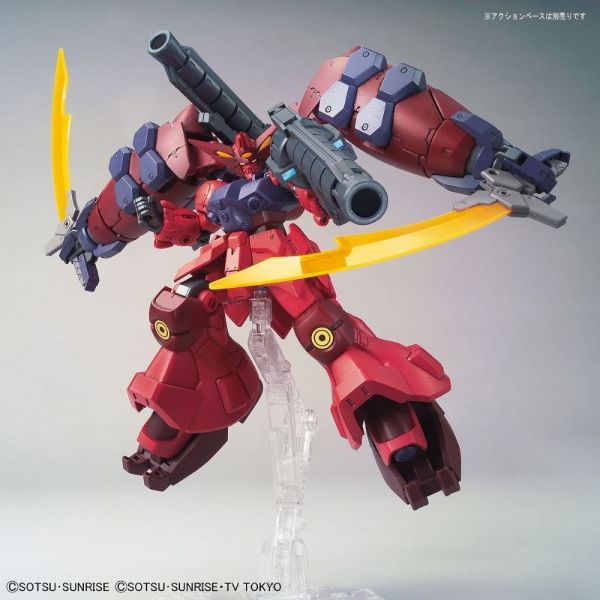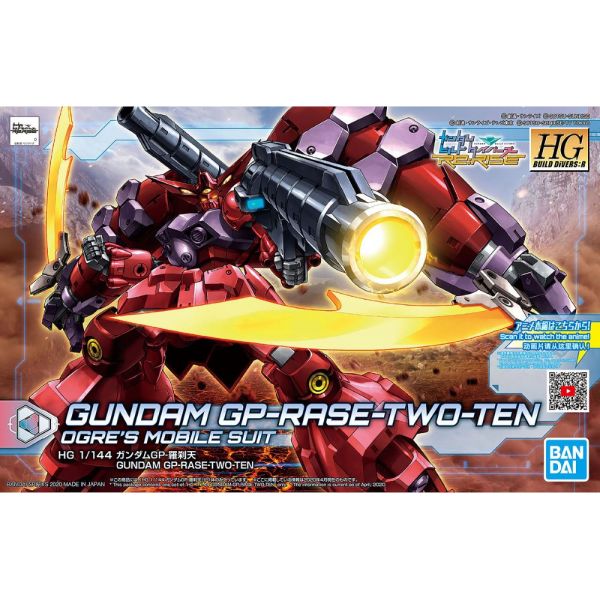 HG Gundam GP-Rase-Two-Ten - Ogre's Mobile Suit (Gundam Build Divers Re:Rise)
High Grade Gundam GP-Rase-Two-Ten from "Gundam Build Divers Re:RISE"
1/144 scale Gunpla model kit
Description
As a result of countless battles with powerful forces by elite GBN Diver Ogre through using the Gundam GP-Rase-Two, the upgraded GP-Rase-Two-Ten is born.
The base kit is Universal Century Mobile Suit, and it incorporates Solar Reactors, leading to powerful additional weapons such as the improved Flexible Ogre Binders on the shoulders and newly created GN Revolver Bazookas! The Gunpla's unique Trans-Am System, the One Trans-Am, has also been intensely upgraded.
This High Grade kit from "Gundam Build Divers Re:Rise" includes parts to build the GP-Rase-Two configuration, and comes with parts for the GN Ogre Sword Ni Shiki, GN Revolver Bazooka, Gundam GP-Rase-Two-Ten, and more.
Add it for your Gundam BD:R lineup today!
Accessories
Rase-Two Kanasaibo
GN Ogre Sword x 2
GP-Rase-Two parts x 1 set
Bazooka x 2
Foil sticker sheet
Product Features
High Grade Gundam GP-Rase-Two-Ten from "Gundam Build Divers Re:RISE"
1/144 scale Gunpla model kit
Basic Specifications
References
---
Manufacturer / Brand
Bandai
---
See Full Specifications
Downloads and Related Links
Full Specifications
Details
Series
Gundam Build Divers Re:RISE
---
---
Physical
Item Size/Weight
31.0cm x 20.0cm x 11.0cm / 600g
---
---
What Customers Say About Us
By far the best online company and customer service out there, and i mean it.

i bought an item , and returned it without no difficult issues most companies give.

and got an email on the same day saying the refund has been refunded .very fast response

il defenitely buy from them soon Uche
Great quality, my 12yr old plantronics encore dual headset is now as good as new.
Went for standard delivery and received within 3 working days.
Will use Kikatek again Neil C
Great quality item, fast delivery, no problems at all, recommended! DG
Really great rpice, was waiting for a long time to find the right price. Great screen arm from Dell, really can lift an engine block! Faultless service. ***** Jethro Hazelhurst
I've ordered a Samsung Tab S7+ Keyboard Cover and it got delivered the next day without even selecting that as an option. And the price was the best on the web. Razvan Alexandru Ghiculescu

HG Gundam GP-Rase-Two-Ten - Ogre's Mobile Suit (Gundam Build Divers Re:Rise)