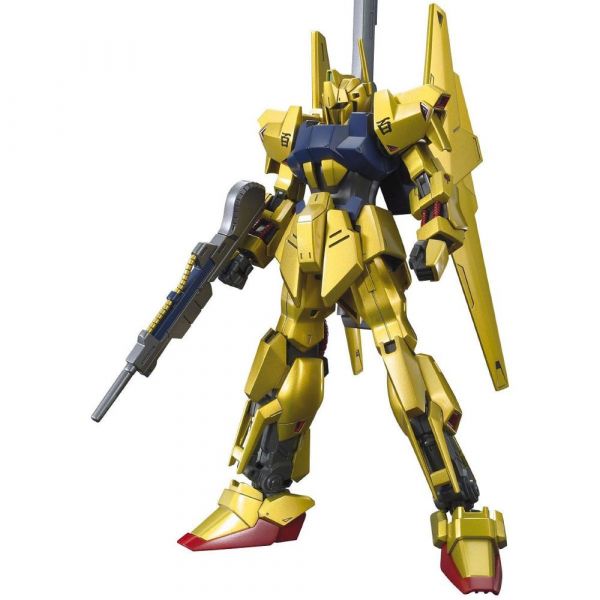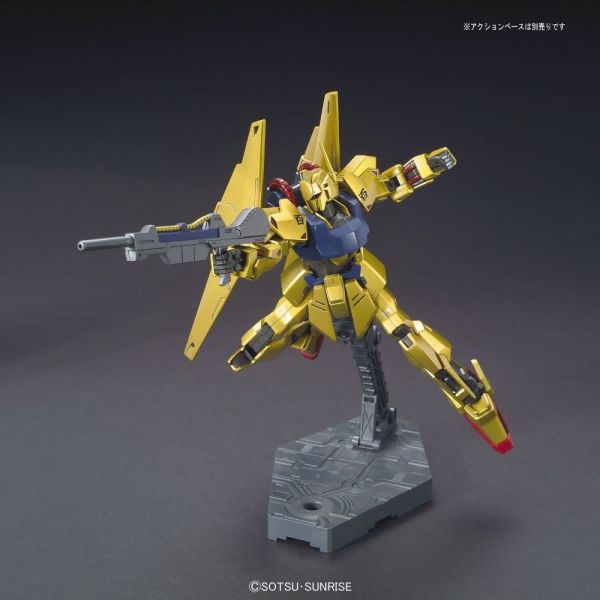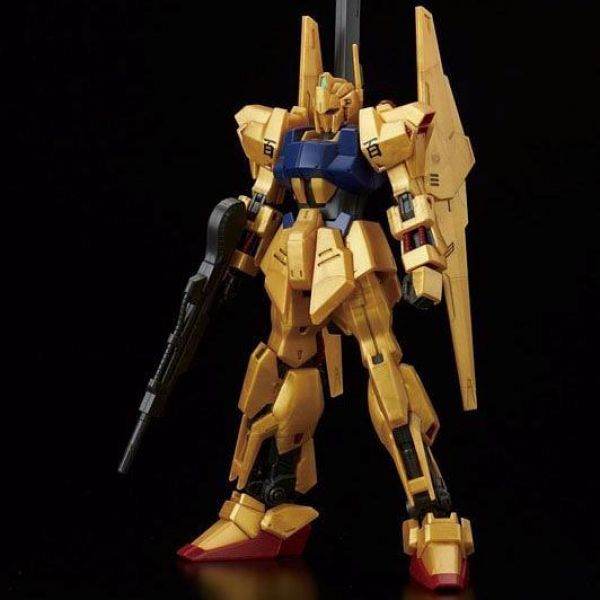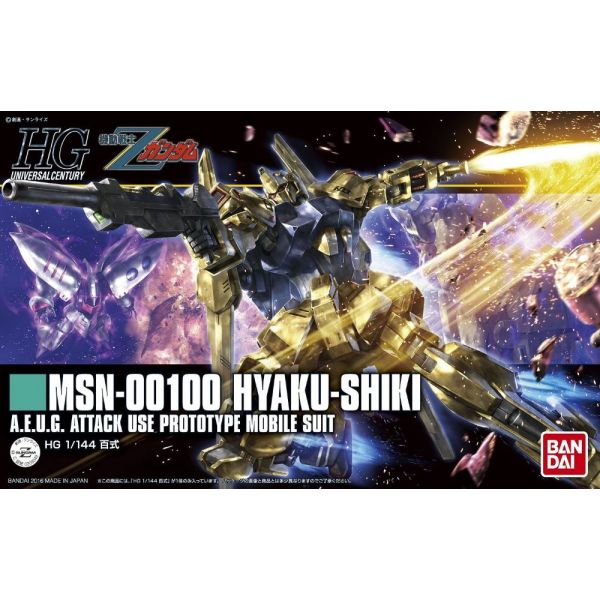 HG Hyaku-Shiki (Mobile Suit Zeta Gundam)
High Grade MSN-00100 Hyaku-Shiki from "Zeta Gundam"
1/144 scale Gunpla model kit
Description
HGUC kit number 200 is the Mobile Suit Type 100, the Hyakushiki.
This model kit could be considered the Revive Hyakushiki, as Bandai has engineered this new Hyakushiki using the designs from other kits from the revive series.
You can choose the look of your Hyakushiki with three different eye stickers to choose from, as well as two different Beam Sabers, a Beam Rifle, and Clay Bazooka. All of which can be mounted on the back of the Mobile Suit when it's not using them.
Order yours today!
Product Features
High Grade MSN-00100 Hyaku-Shiki from "Zeta Gundam"
1/144 scale Gunpla model kit
Basic Specifications
References
---
Manufacturer / Brand
Bandai
---
Details
---
---
Piloted by
Quattro Bajeena
Physical
Item Size/Weight
29.7cm x 18.7cm x 6.7cm / 320g
---
---
Downloads and Related Links
What Customers Say About Us
Ordered on a whim as I couldn't get both items elsewhere. Was swiftly processed and dispatched, quick and professional with no fuss. Items arrived in perfect condition with no damage.

All around perfect experience. Ross Johnson
I'm wary of websites I've not heard of, but it was a quick and easy transaction. Kept up to date with despatch, tracking and delivery, which again was quick and easy Ali G
Ordering was nice and simple, and delivery was beyond expectation. Shadowwolfie
Fast delivery , good quality product, one happy child 😊 Mandy
Amazing experience, I messed up my delivery postcode and they told me straight after placing the order, then amended it to the correct one. Afterwards it was dispatched within 2 hours and arrived early the next day. Amazing customer service and will order again soon. Aetolia

HG Hyaku-Shiki (Mobile Suit Zeta Gundam)