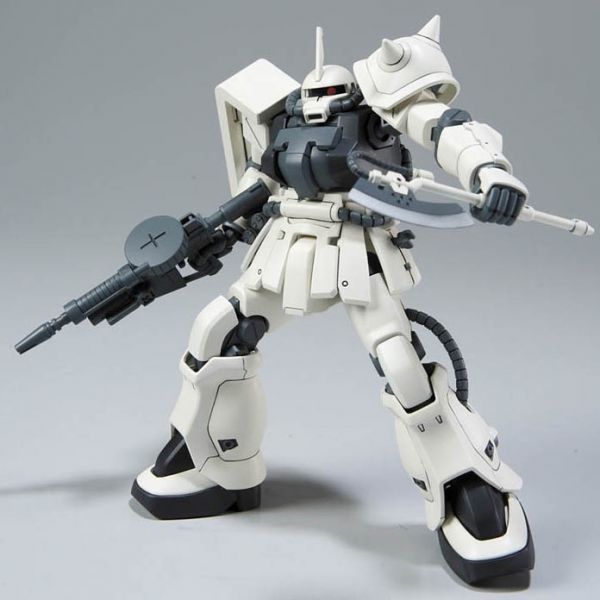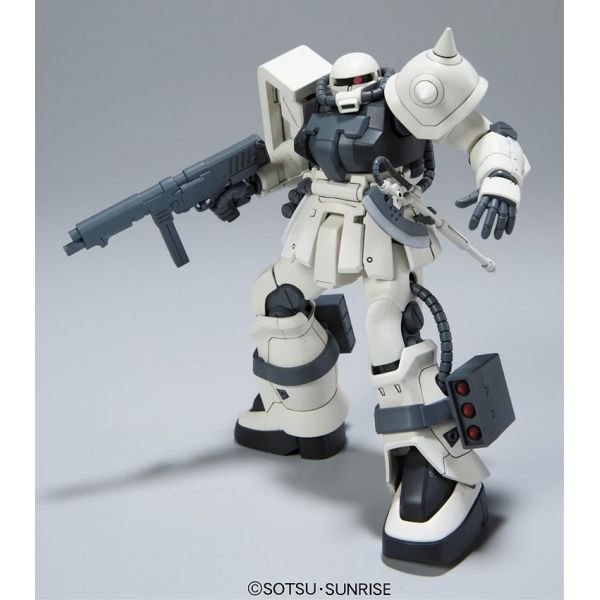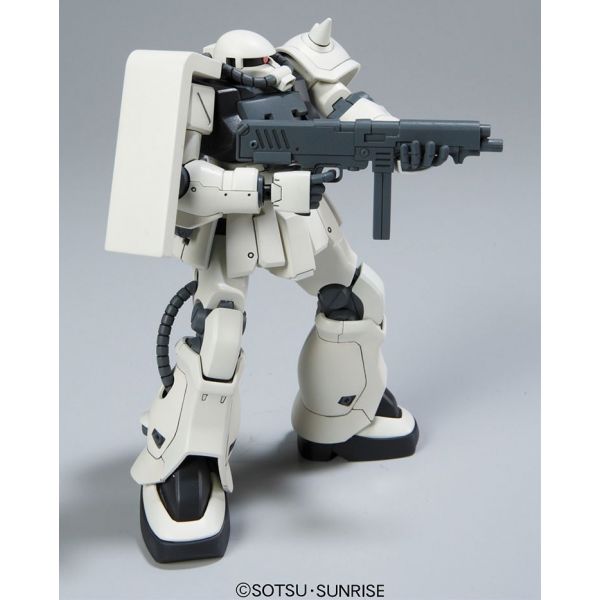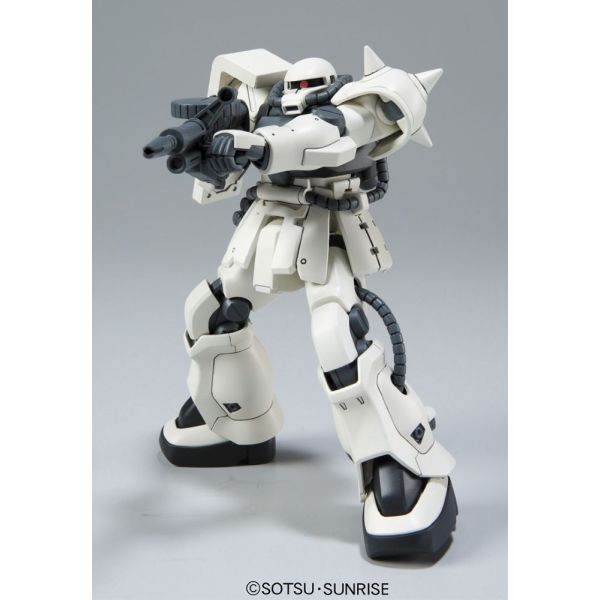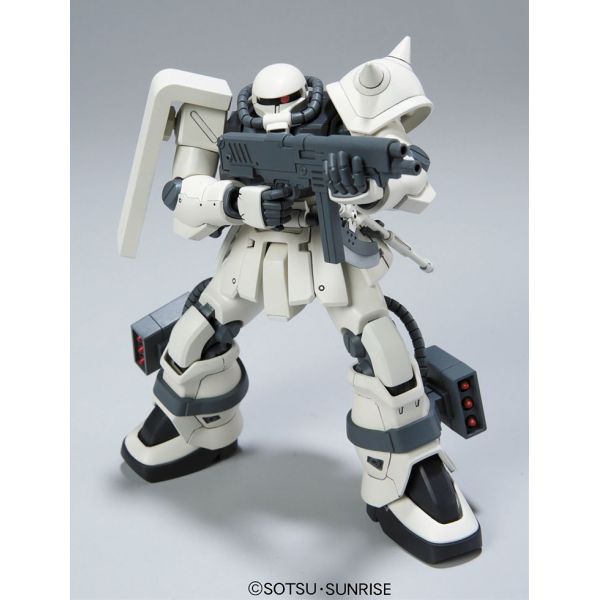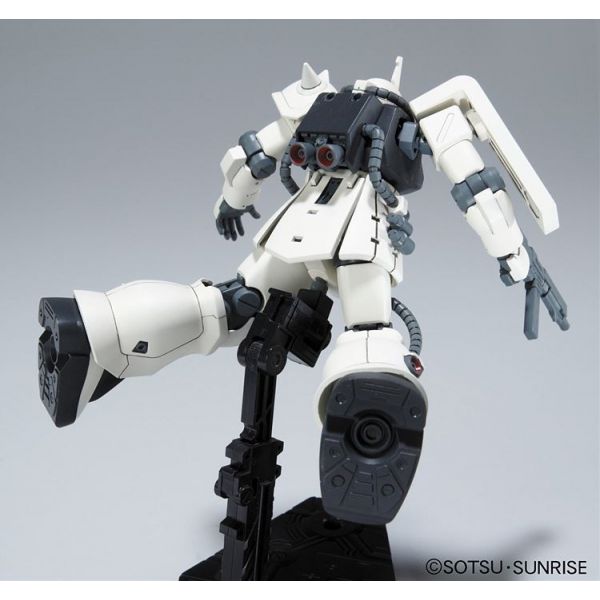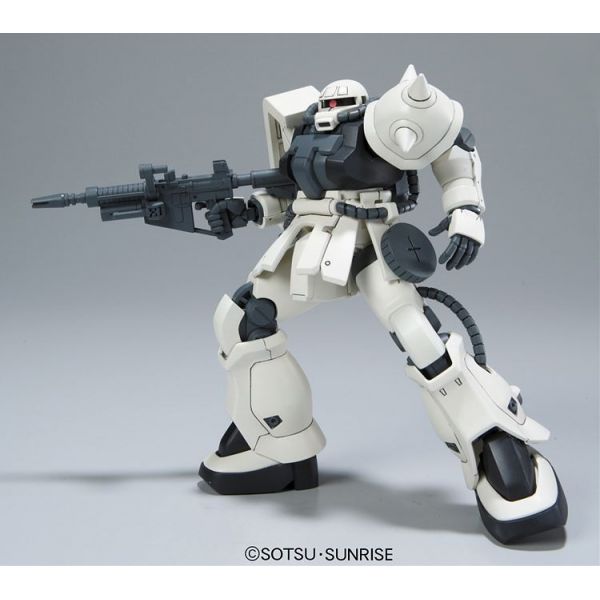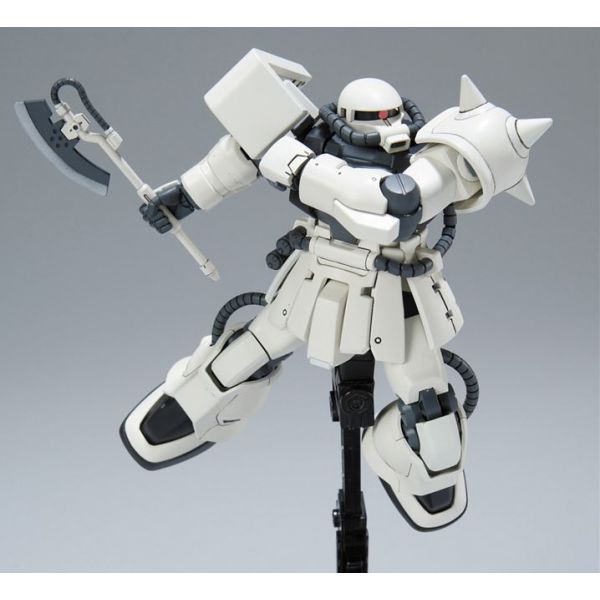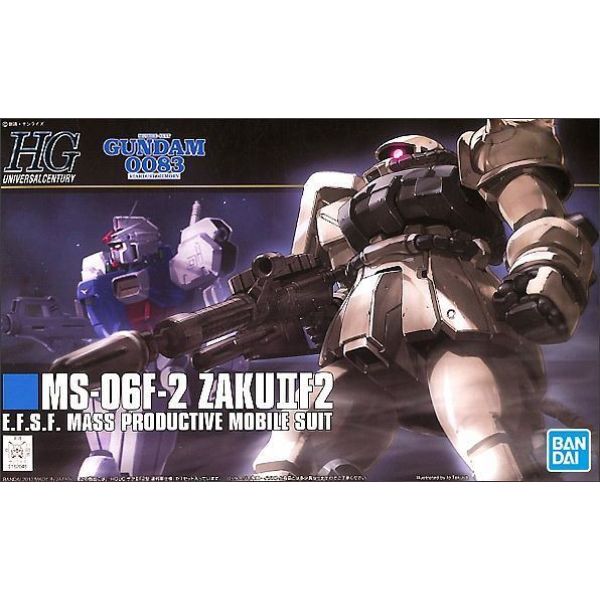 HG Zaku II F2 EFSF Earth Federation Type (Gundam 0083 Stardust Memory)
Description
From Gundam 0083 'Stardust Memory' comes our newest HGUC, the Zaku II F2, as used by the E.F.S.F.
Bandai's design once again involves the use of plenty of poly-caps allowing this Zaku II a great deal of articulation. Included with this Zaku are the 120MM Zaku Machinegun, 90 mm Machinegun, Heat Hawk, and the Missile pods which attach to the legs. Marking stickers are also provided.
Order today!
Product Type
This is a【Plastic Model Kit】that requires assembly.
Basic Specifications
References
---
Manufacturer / Brand
Bandai
---
Details
Series
High Grade Universal Century
---
Mobile Suit
MS-06 Zaku F2 EFSF Ver
---
Piloted By
Neuen Bitter
Kult
Chuck Keith
Kou Uraki +
---
Physical
Item Size/Weight
31.2cm x 19.2cm x 7.7cm / 290g
---
---
Downloads and Related Links
What Customers Say About Us
Good range of products and good service, with a selection of shipping options. Dave Edwards
Ordered on a whim as I couldn't get both items elsewhere. Was swiftly processed and dispatched, quick and professional with no fuss. Items arrived in perfect condition with no damage.

All around perfect experience. Ross Johnson
First time ordering - great prices, speedy dispatch & free shipping. Couldn't ask for more, thanks Kikatek! JMC
Really great customer service respond to emails really quick very helpful with delivering orders by courier on a different day for me instead of next day the care in which items are packed so as not to get damaged in transit is top notch i will definitely be using them again for gundam kits James Millar
Great experience! The parcel arrived two days after (ordered on a Saturday) and besides what we ordered there was even a wine voucher and some Haribo. Totally unexpected :D Valentina Graziuso

HG Zaku II F2 EFSF Earth Federation Type (Gundam 0083 Stardust Memory)