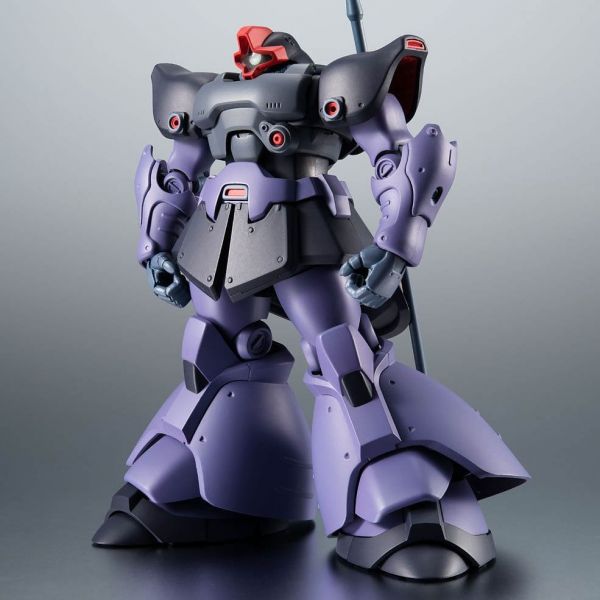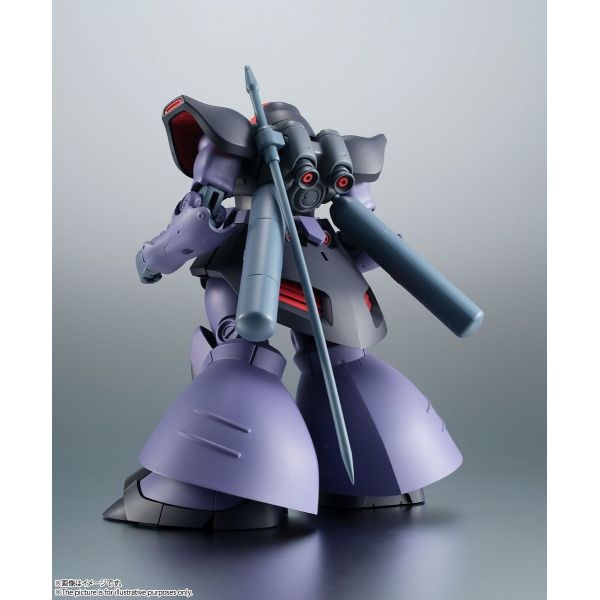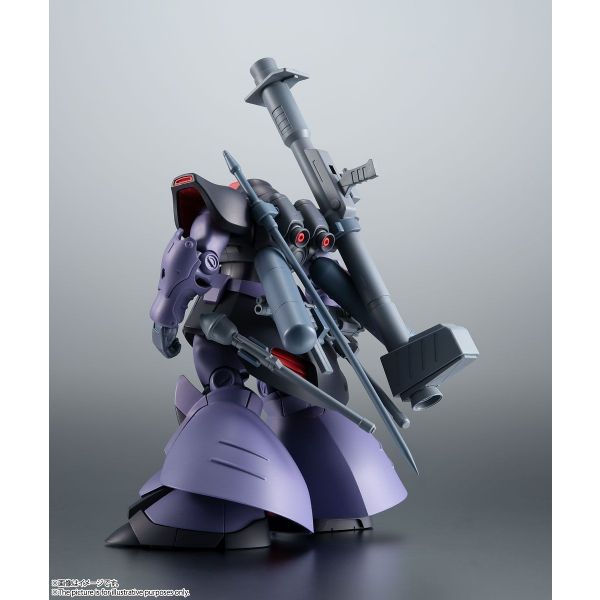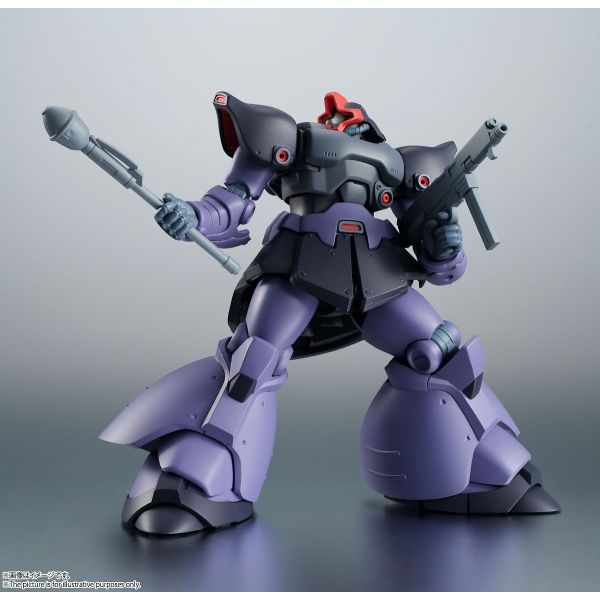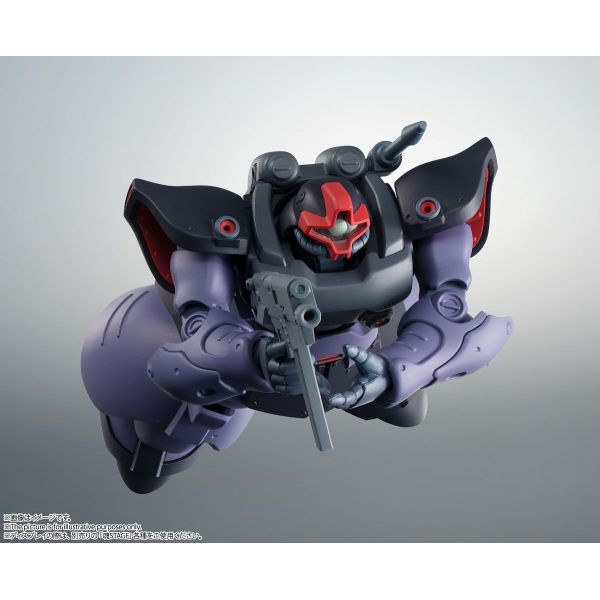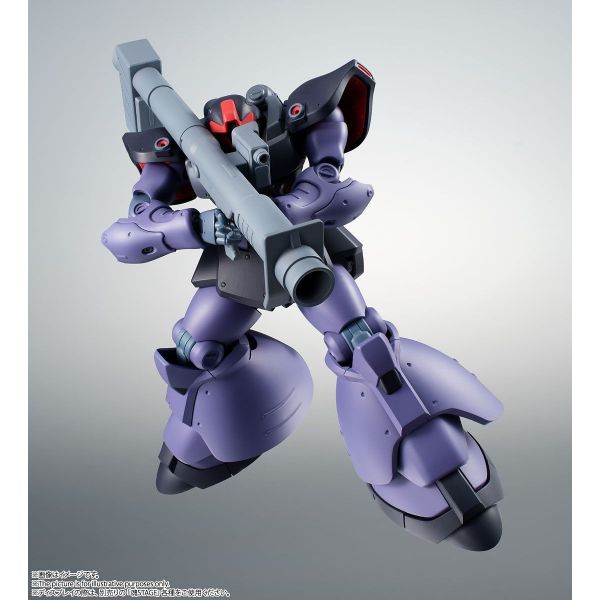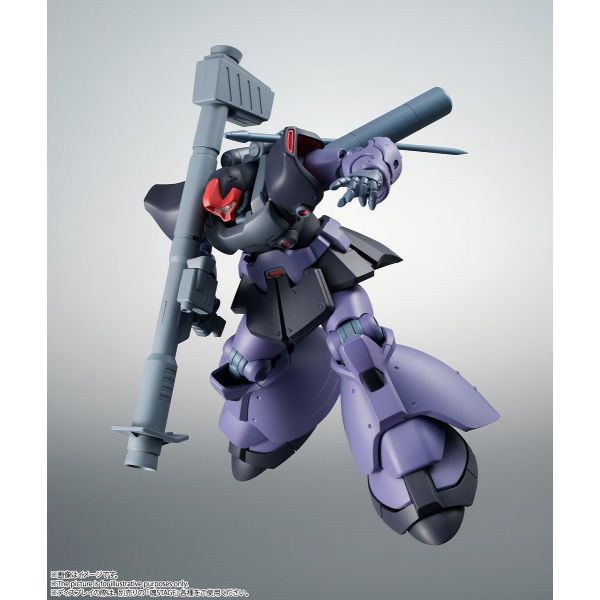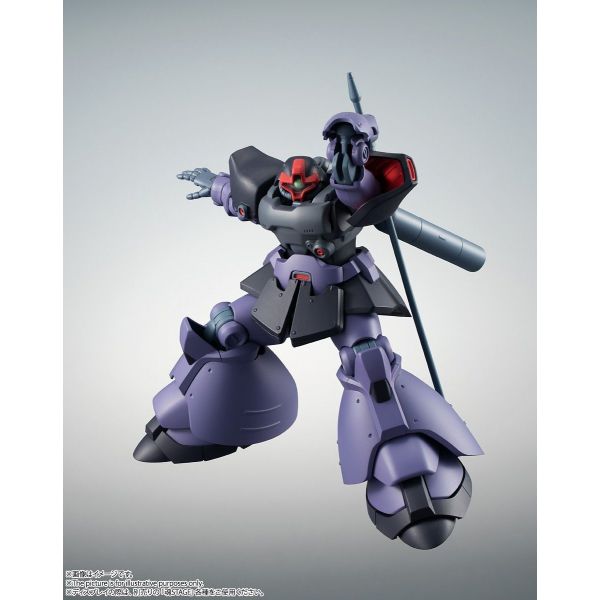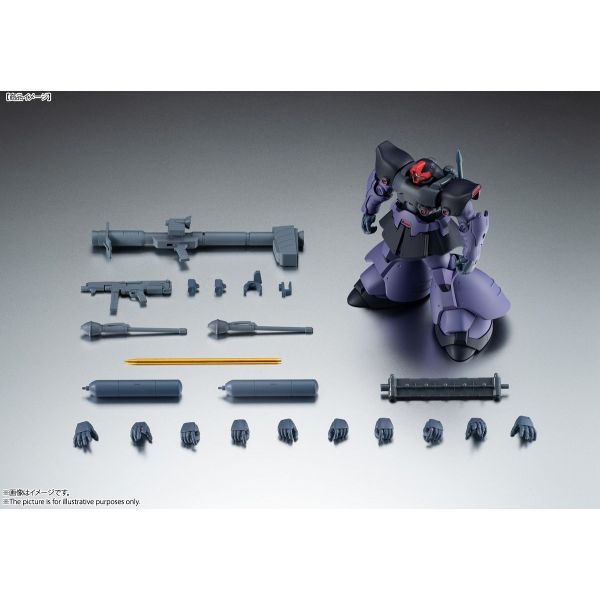 Robot Damashii MS-09R-2 Rick Dom II Ver. A.N.I.M.E. (Mobile Suit Gundam 0083: Stardust Memory)
Description
The MS-09R-2 Rick Dom II is an improved version of the Rick Dom with higher mobility; even after the One Year War, this distinctive black-and-purple mech was a threat to the Federal Army.
This Robot Damashii Ver. A.N.I.M.E. version boasts lots of verniers, as well as propellant tanks that can be swapped out. The range of motion of the neck and elbows is improved for a greater range of motion, and it's armed with the Giant Buzz, heat sabre, MMP-80 machine gun and Sturm Faust. Order yours today!
Set Contents
Main figure
Heat sabre
Heat sabre blade (light-emitting)
Propellant tank (x2)
Giant Buzz
Sturm Faust (x2)
MMP-80 machine gun
Interchangeable hands (x5 each, left and right)
Storage deck for hands
Various holders
Product Type
This is a posable【Action Figure】with articulated joints.
Basic Specifications
References
---
Manufacturer / Brand
Bandai
---
Details
Series
Mobile Suit Gundam 0083: Stardust Memory
---
Mobile Suit
MS-09R-2 Rick Dom II
---
Piloted By
Karius Otto
Lilia Flaubert
Gusta Piper
Huyman Carlyle +
---
---
Product Line
ROBOT Damashii
Physical
Item Size/Weight
Approximately 13cm
---
Downloads and Related Links
What Customers Say About Us
Great experience! The parcel arrived two days after (ordered on a Saturday) and besides what we ordered there was even a wine voucher and some Haribo. Totally unexpected :D Valentina Graziuso
Best website for Gunpla or any related gundam products 10/10 would definitely buy from again best store 😊 Judah Clark
Really good service, arrived fast and well packaged ect. 10/10 will use again!! PHOEBE STURT
As always kikatek treat you like an real customer with care and respect. I have never been happier with a company. Also my order arrived fast without a mark on it! As standard with kikatek I have never had a box arrive damaged not once.thanks again to everyone at kikatek for their hard work and dedication.👍👍👍👍👍 Gary.d
My new go to place for buying Gunpla online! Have already made 2 orders for several kits and they always come quickly and well packaged. Couldn't recommend Kikatek enough. Elliot Walden

Robot Damashii MS-09R-2 Rick Dom II Ver. A.N.I.M.E. (Mobile Suit Gundam 0083: Stardust Memory)