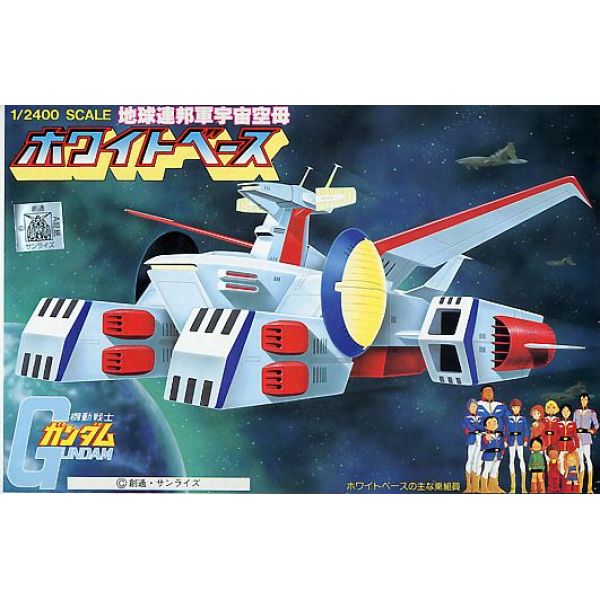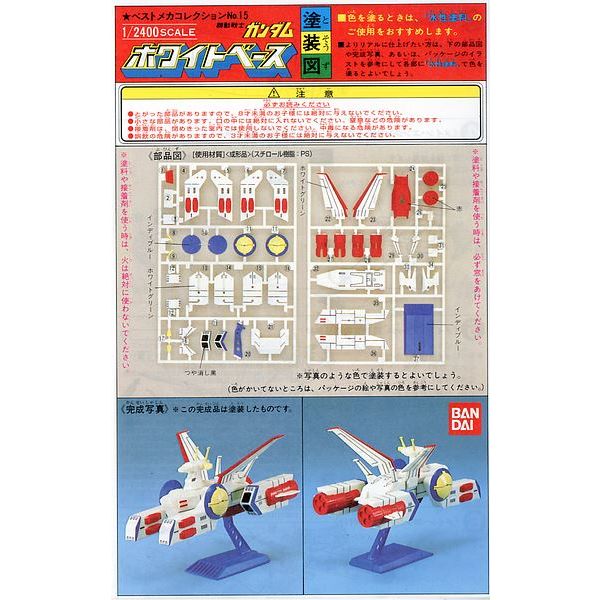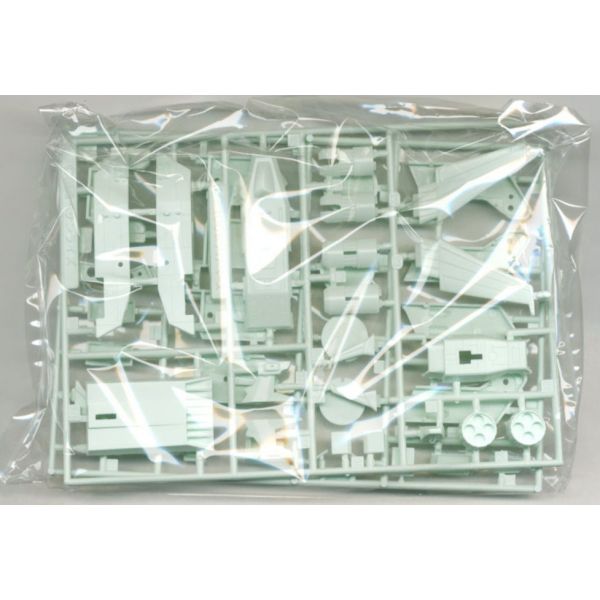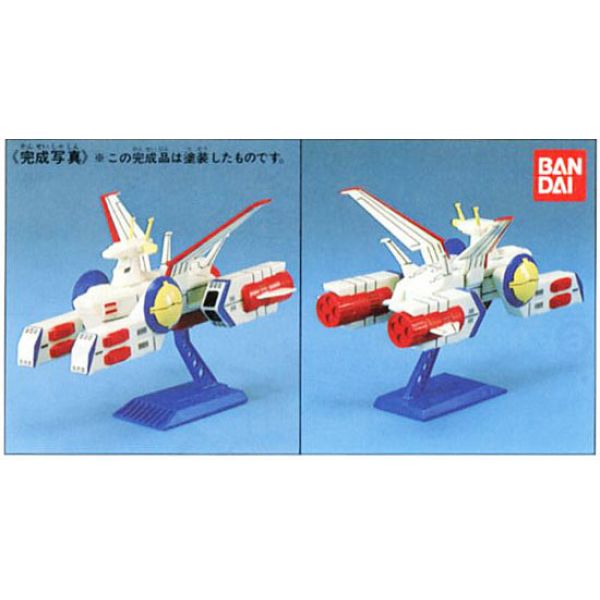 SCV-70 White Base - EFSF Pegasus-class Assault Carrier 1/2400 Scale Model Kit (Mobile Suit Gundam)
Frequently Bought Together
Description
This is one for the collectors out there! This model kit of the SCV-70 White Base was originally released back in the 90s and features a box art oozing with nostalgia!
In proper old-school fashion, this kit is moulded in white only. Some painting will be required to achieve colour accuracy. But that's all part of the fun!
Grab yourself a piece of Mobile Suit Gundam history today!
About the SCV-70 White Base
The SCV-70 White Base is a Pegasus-class mobile suit carrier deployed by the Earth Federation. Through the first part of One Year War, the White Base's registration name was unknown to the Principality of Zeon forces, who referred to it by the codename Trojan Horse, presumably because of its unusual equine shape. After the war, it was re-designated with the model number MSC-02 even though the ship itself was destroyed at A Baoa Qu.
Product Type
This is a【Plastic Model Kit】that requires assembly.
Basic Specifications
References
---
Manufacturer / Brand
Bandai
---
Details
Series
Mobile Suit Gundam
---
Character
SCV-70 White Base
---
Physical
Item Size/Weight
13.0cm x 19.0cm x 4.2cm / 80g
---
Downloads and Related Links
What Customers Say About Us
As always kikatek treat you like an real customer with care and respect. I have never been happier with a company. Also my order arrived fast without a mark on it! As standard with kikatek I have never had a box arrive damaged not once.thanks again to everyone at kikatek for their hard work and dedication.👍👍👍👍👍 Gary.d
This was my first order from Kikatek, it arrived very quickly and very well packed. Gundam aren't that easy to get in the UK so it's good to find a supplier I can trust. Everything was in perfect condition. Highly recommended. I will definitely order again from here. Ian Fakenbridge
Good range of products and good service, with a selection of shipping options. Dave Edwards
Really good service, arrived fast and well packaged ect. 10/10 will use again!! PHOEBE STURT
Amazing experience, I messed up my delivery postcode and they told me straight after placing the order, then amended it to the correct one. Afterwards it was dispatched within 2 hours and arrived early the next day. Amazing customer service and will order again soon. Aetolia

SCV-70 White Base - EFSF Pegasus-class Assault Carrier 1/2400 Scale Model Kit (Mobile Suit Gundam)