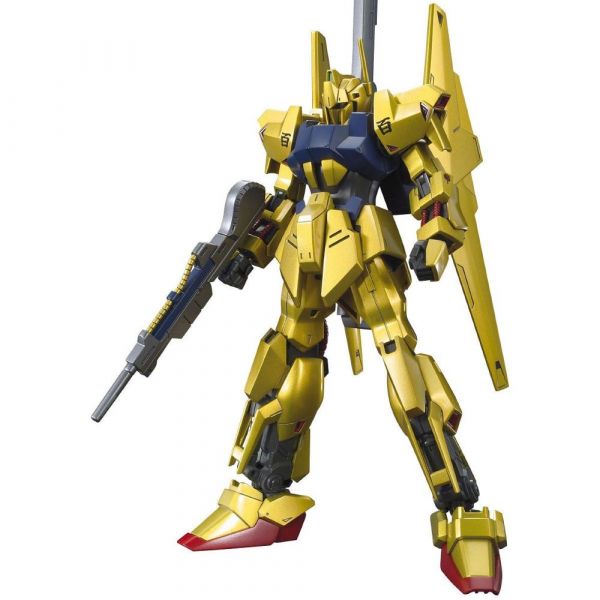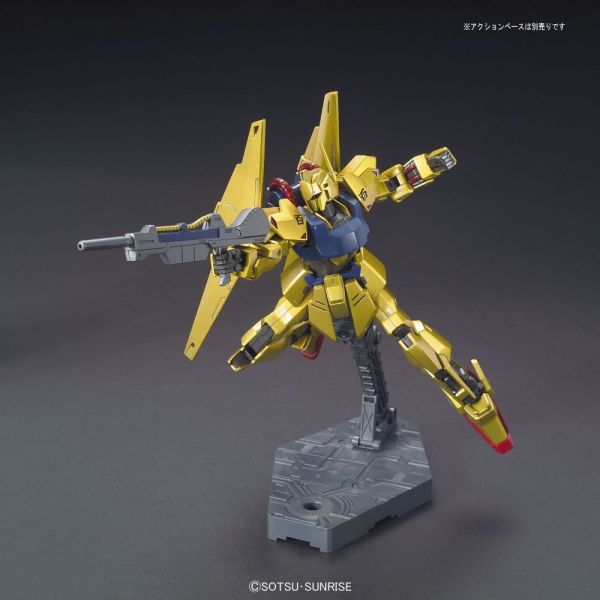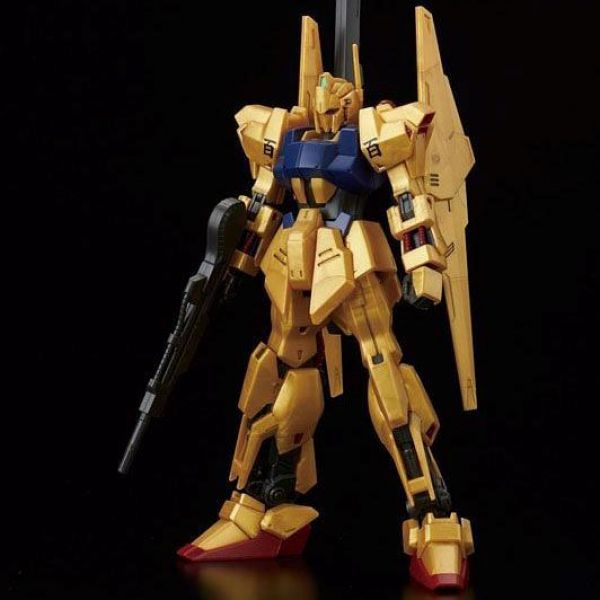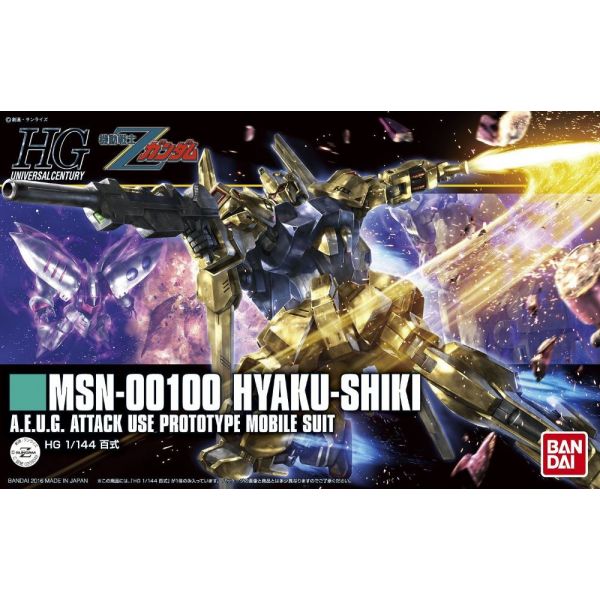 [Damaged Packaging] HG MSN-00100 Hyaku Shiki (Mobile Suit Zeta Gundam)
High Grade MSN-00100 Hyaku-Shiki from "Zeta Gundam"
1/144 scale Gunpla model kit
Graded Item Information
Grade / Condition
Like New
---
Important Notes
Very minor dents on packaging box. Minor crease on manual booklet. All parts inside are still sealed and as new.
Description
HGUC kit number 200 is the Mobile Suit Type 100, the Hyakushiki.
This model kit could be considered the Revive Hyakushiki, as Bandai has engineered this new Hyakushiki using the designs from other kits from the revive series.
You can choose the look of your Hyakushiki with three different eye stickers to choose from, as well as two different Beam Sabers, a Beam Rifle, and Clay Bazooka. All of which can be mounted on the back of the Mobile Suit when it's not using them.
Order yours today!
Product Features
High Grade MSN-00100 Hyaku-Shiki from "Zeta Gundam"
1/144 scale Gunpla model kit
Product Type
This is a【Plastic Model Kit】that requires assembly.
Basic Specifications
References
Quick Find Code
EXD/1451489
---
Manufacturer / Brand
Bandai
---
Details
---
---
Piloted by
Quattro Bajeena
Physical
Item Size/Weight
29.7cm x 18.7cm x 6.7cm / 320g
---
---
Downloads and Related Links
What Customers Say About Us
Bought a gunpla model for the first time. Great service - item arrived quickly and good communication from the shop following my order. Package was carefully wrapped and arrived in perfect condition. Shop had excellent selection and very competitive prices compared to other retailers. Will definitely shop with them again. Toby
Excellent, and fast delivery!

Placed an order for Batman Ninja Figma as it was something I really wanted. Wasn't too sure of the store at first but very happy that it has come (next day) and is 100% Authentic, I've also purchased a Luke Skywalker Nendoroid based on that experience (Disney Nendo's are not easily available in the UK) and super happy that it is genuine aswell! Will definitely be returning in the future for those hard-to-find collectibles. Mark6IKX
Kikatek are consistently first class in terms of choice, delivery speed and price. Stacy Collins
Good range of products and good service, with a selection of shipping options. Dave Edwards
First time ordering - great prices, speedy dispatch & free shipping. Couldn't ask for more, thanks Kikatek! JMC

[Damaged Packaging] HG MSN-00100 Hyaku Shiki (Mobile Suit Zeta Gundam)