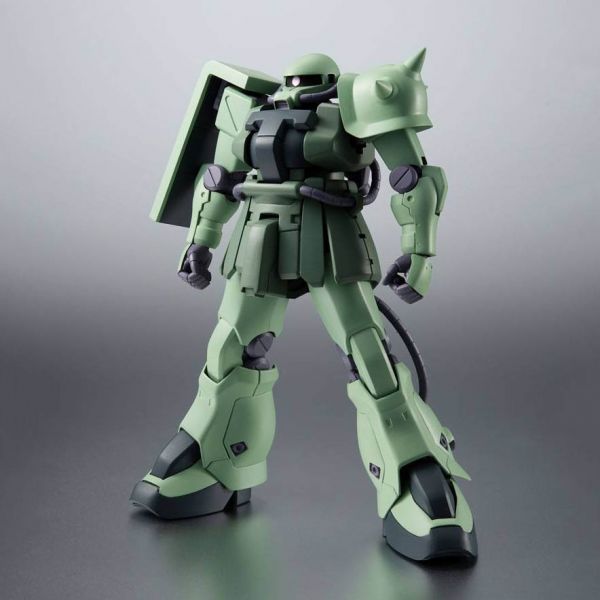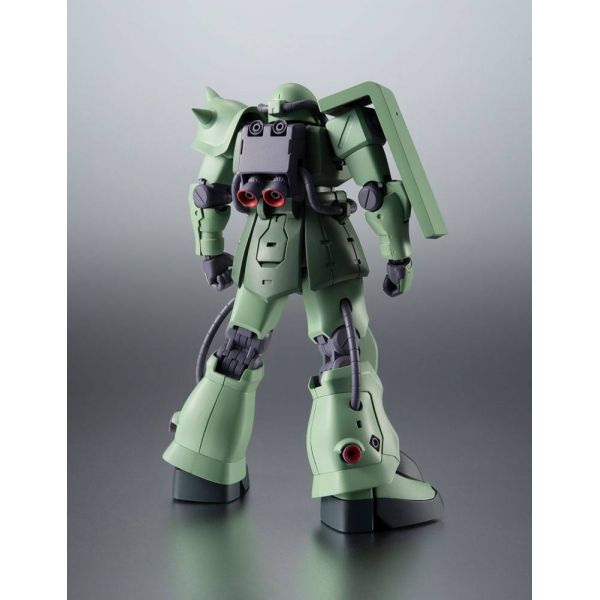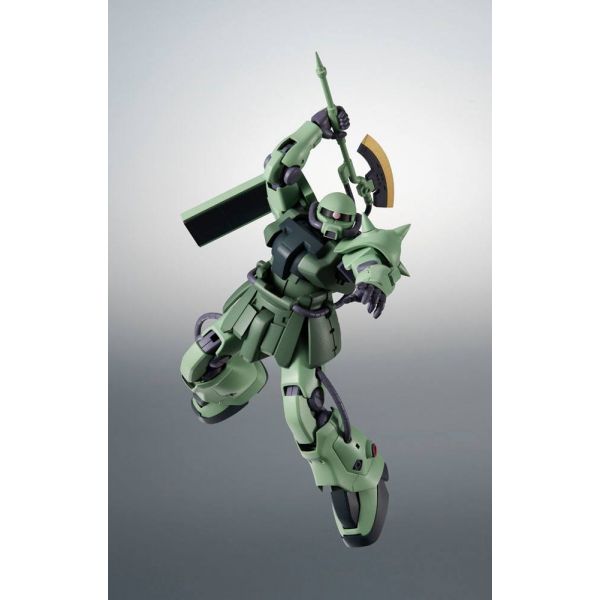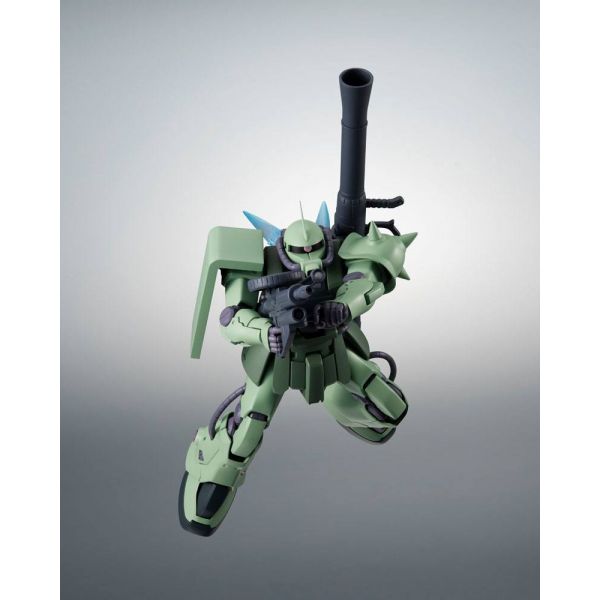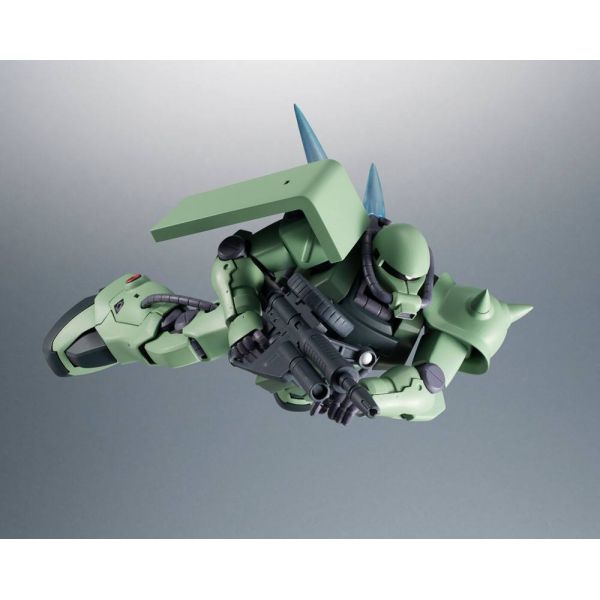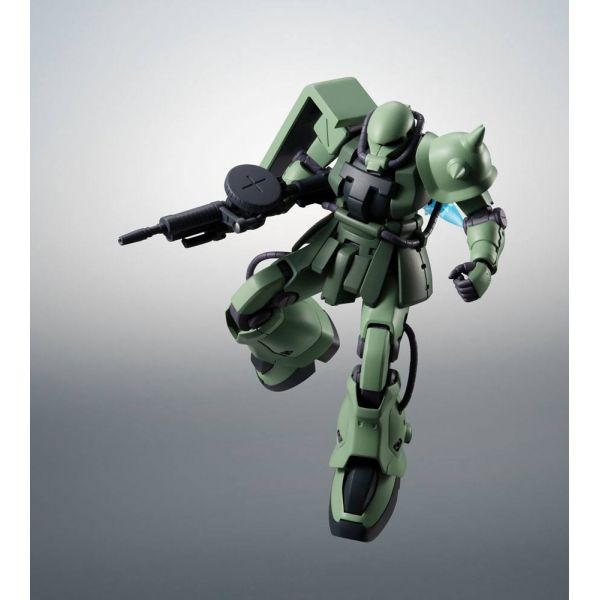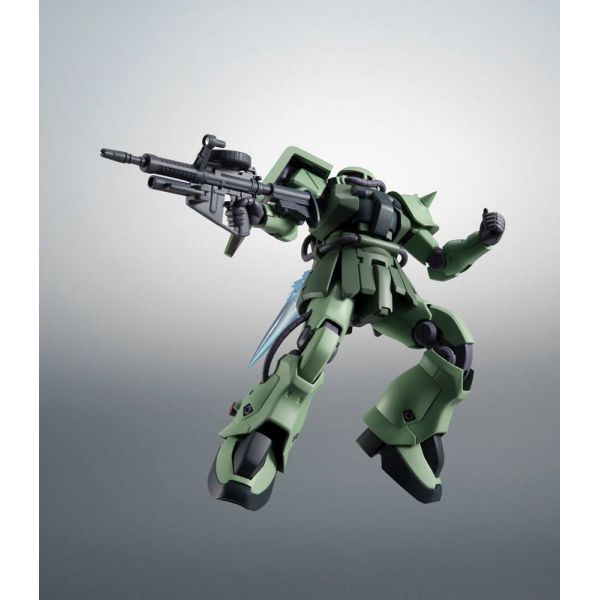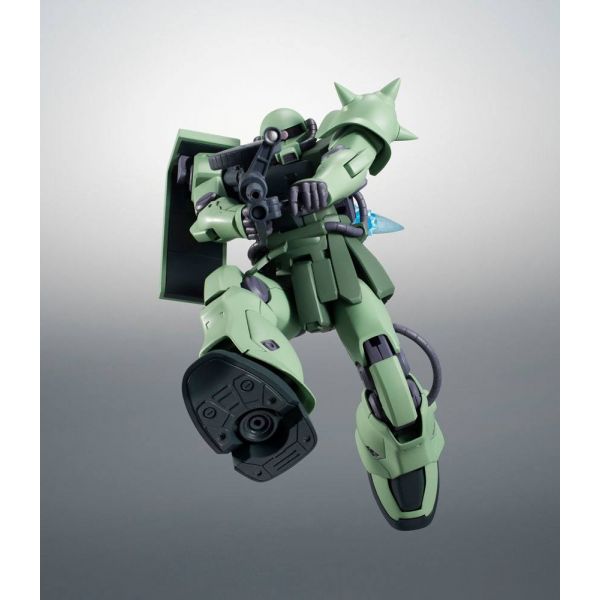 Robot Damashii MS-06F-2 Zaku II F2 Type ver. A.N.I.M.E. (Mobile Suit Gundam 0083: Stardust Memory)
Description
Bandai's Robot Damashii line expands a little further with this latest addition to the lineup: the MS-06F-2 ZAKU II F2!
Standing at 125mm tall, this action figure boasts several points of articulation, making it versatile when it comes to posing. A large array of accessory pieces change things up even more, letting you pick and choose just how you want ZAKU II to fight. Add this fun and incredible figure to your collection today, order now!
Set Contents
Main figure body
Replacement head
MMP-78 120mm Zaku Machine Gun
Spare drum magazine
Anti-aircraft magazine
Heat Hawk
Heat Hawk (storage form)
Wrist storage deck
Replacement wrists (left and right) x 4
Zaku Bazooka
Various joint sets
Vernier effect x 2
Product Type
This is a posable【Action Figure】with articulated joints.
Basic Specifications
References
---
Manufacturer / Brand
Bandai
---
Details
Series
Mobile Suit Gundam 0083: Stardust Memory
---
Mobile Suit
MS-06F-2 Zaku II F2 Type
---
Piloted By
Neuen Bitter
Kult
Chuck Keith
Kou Uraki +
---
Product Line
Robot Damashii
---
Physical
Item Size/Weight
Approx 12.5cm tall
---
Downloads and Related Links
What Customers Say About Us
Best website for Gunpla or any related gundam products 10/10 would definitely buy from again best store 😊 Judah Clark
Really great customer service respond to emails really quick very helpful with delivering orders by courier on a different day for me instead of next day the care in which items are packed so as not to get damaged in transit is top notch i will definitely be using them again for gundam kits James Millar
My new go to place for buying Gunpla online! Have already made 2 orders for several kits and they always come quickly and well packaged. Couldn't recommend Kikatek enough. Elliot Walden
Ordered on a whim as I couldn't get both items elsewhere. Was swiftly processed and dispatched, quick and professional with no fuss. Items arrived in perfect condition with no damage.

All around perfect experience. Ross Johnson
Good price and very quick service; under promised and over delivered - I like that. Peter McNab
Robot Damashii MS-06F-2 Zaku II F2 Type ver. A.N.I.M.E. (Mobile Suit Gundam 0083: Stardust Memory)