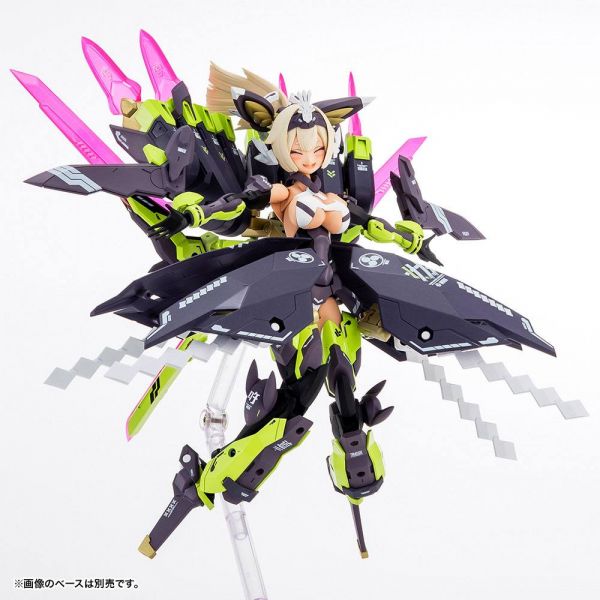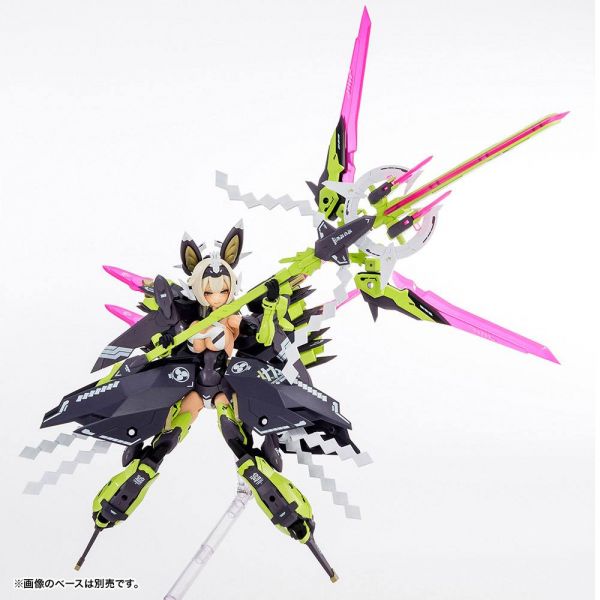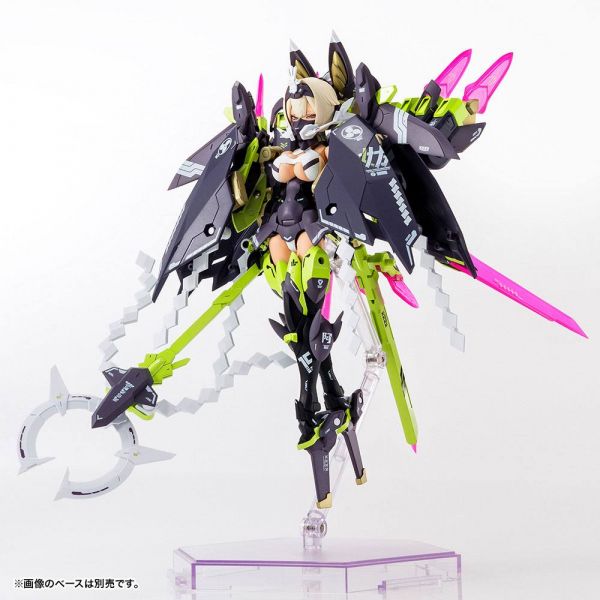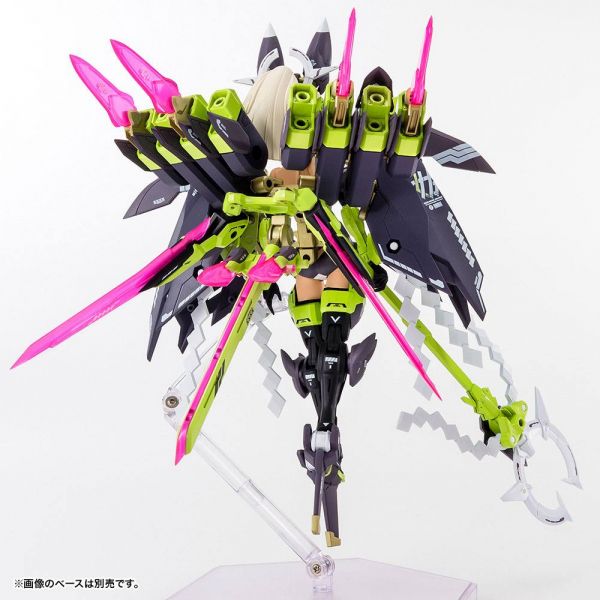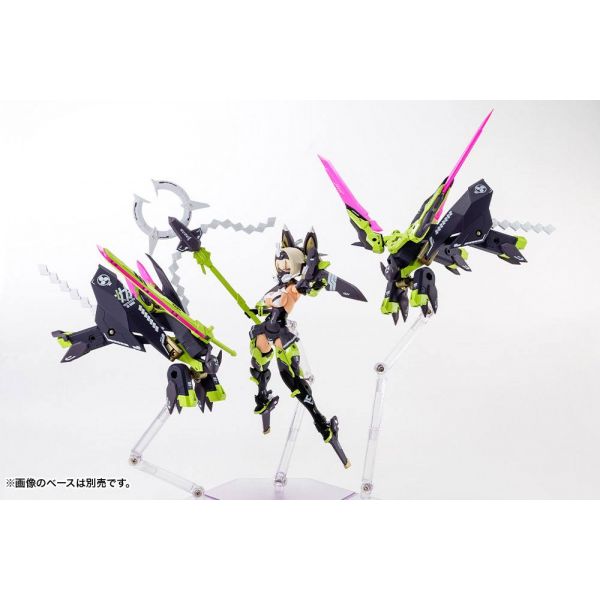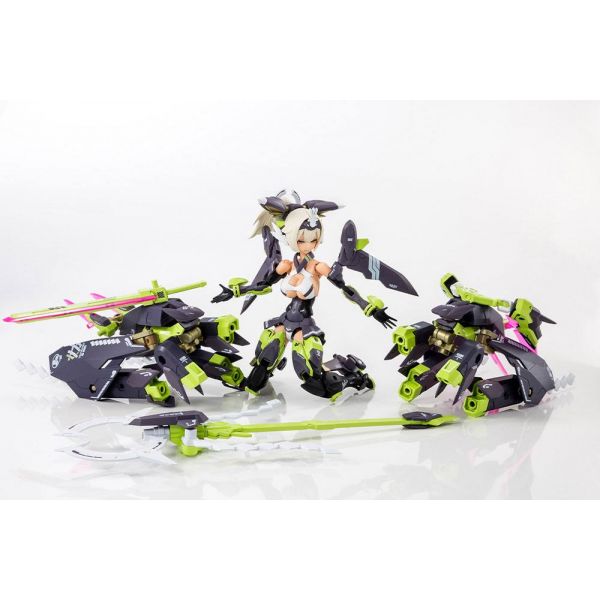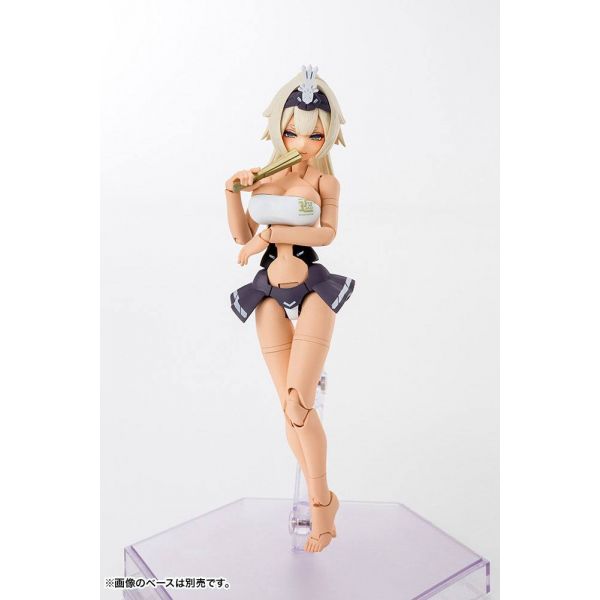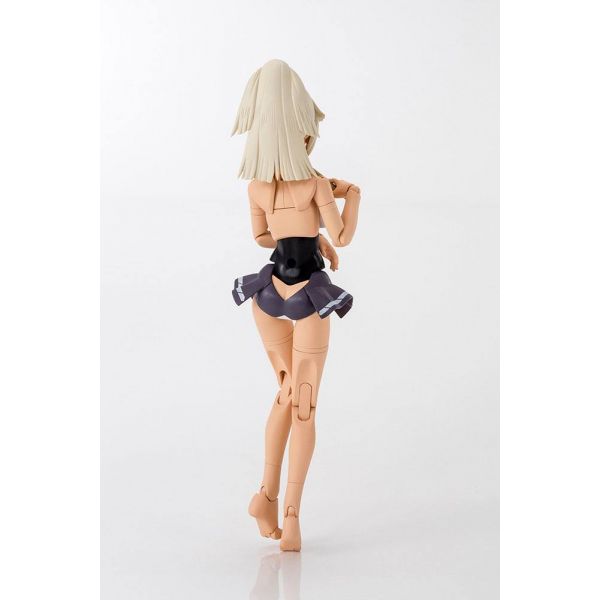 Megami Device Asra Tamamo no Mae (Reissue)
Description
The highly unique, customizable, and in-demand Megami Device unit, ASRA NINE-TAILS, is now here as an all-new model kit based on the infamous beauty and reincarnation of the nine-tailed fox: ASRA TAMAMO-NO-MAE. This model uses the ASRA ARCHER base while expanding further on the concept of the ASRA NINE-TAILS with a ton of new parts. These new vibrant colours are sure to please all sorts of collectors!

Like the other models in the Megami Device series, this gal boasts the base "machinika" body designed by Masaki Apsy as well as the classic armour and weapons designed by Nidy-2D- specifically for this addition to the line. Add her to your collection today!
Gimmicks
New head part accessories and Shinto motif armour are included in this kit.
Previously existing parts come with a new colour scheme, and for the first time in the ASRA Series, tan skin colour parts are included.
Arm and leg parts in Unarmed Mode are only available in the tan skin colour.
The model comes with three pre-painted face parts.
The parts can be configured to display the model in full armour for "Armed Mode," or without her armour for "Unarmed Mode."
The "machinika" body base boasts an impressive range of flexibility, allowing it to be displayed in a variety of natural poses.
The kit includes a variety of weapons and joint parts, allowing you to recreate different combat scenes.
The model is equipped with several 3mm connection points, making it compatible with existing M.S.G, Frame Arms, Frame Arms Girl, and Hexa Gear weapons and armour.
The kit includes decals for the eyes and other markings.
Product Type
This is a【Plastic Model Kit】that requires assembly.
Basic Specifications
References
---
Manufacturer / Brand
Kotobukiya
---
Details
---
Character
Asra Tamamo-no-Mae
---
Sculptor
Apsy Masaki,Noritaka Fukumoto,Shunichi Karashima,Unitec Inc,Toriwo Toriyama,muscuto
---
---
Physical
Item Size/Weight
Approximately 17.5cm
---
Materials
PS, PE, ABS, POM, PVC
---
Downloads and Related Links
What Customers Say About Us
Good price and very quick service; under promised and over delivered - I like that. Peter McNab
Kikatek are consistently first class in terms of choice, delivery speed and price. Stacy Collins
Great experience! The parcel arrived two days after (ordered on a Saturday) and besides what we ordered there was even a wine voucher and some Haribo. Totally unexpected :D Valentina Graziuso
Really great customer service respond to emails really quick very helpful with delivering orders by courier on a different day for me instead of next day the care in which items are packed so as not to get damaged in transit is top notch i will definitely be using them again for gundam kits James Millar
It came right on time and packaged very securely. Definitely will be ordering more Gunpla in the future. 👏🏿👏🏿 Christopher Medford

Megami Device Asra Tamamo no Mae (Reissue)