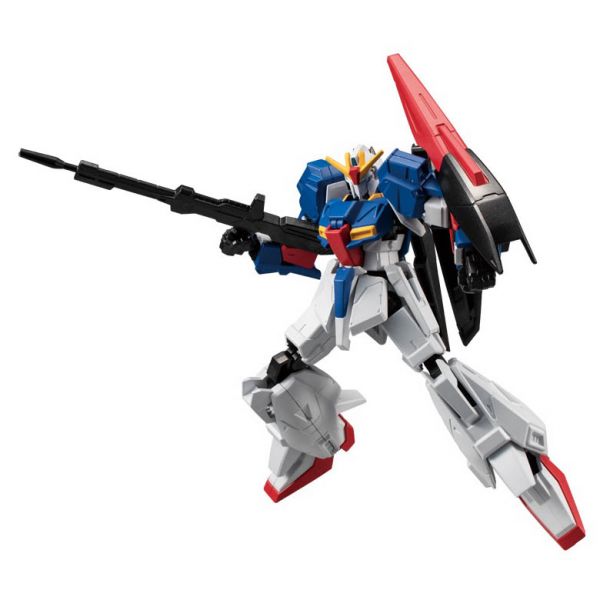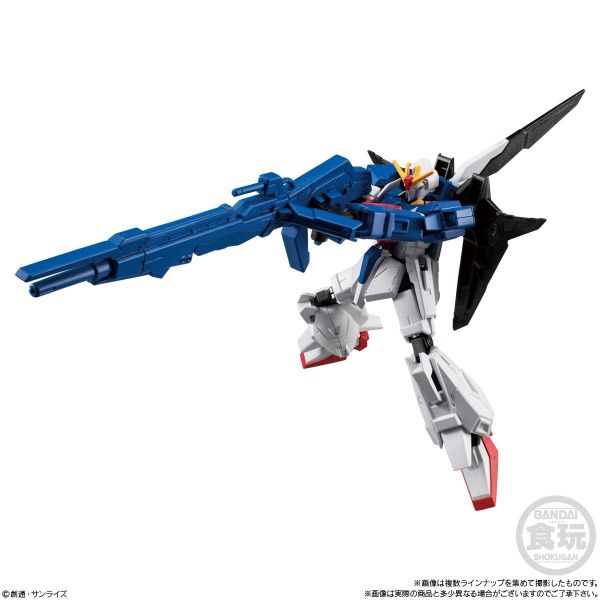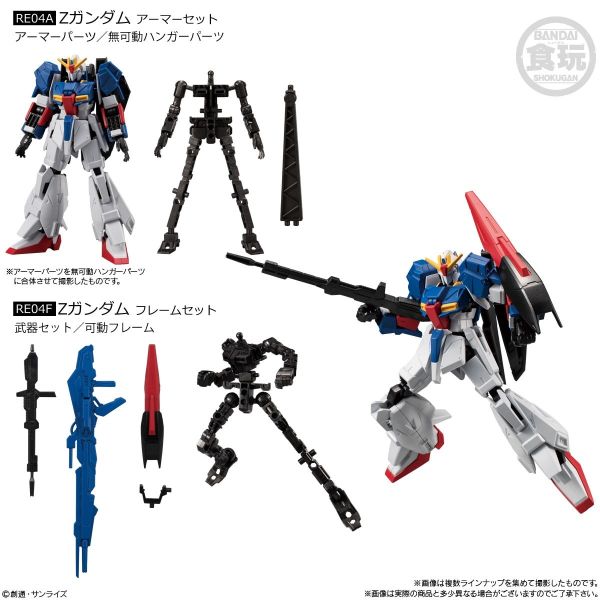 Mobile Suit Gundam G Frame FA RE04A+RE04F Zeta Gundam Armour and Frame Set (Mobile Suit Zeta Gundam)
Description
Mobile Suit Gundam G Frame FA RE04A+RE04F Zeta Gundam Armour and Frame Set
This set contains both the Amour Set and Frame Set
"Armour Set" includes armour parts and a fixed/static frame
"Frame Set" comes with Weapon and accessory parts, as well as an articulated frame
When using the articulated frame, the fixed frame can be converted into a display stand for dynamic poses
See the "Downloads and Related Links" section below for assembly instructions
About 11cm tall
About Mobile Suit Gundam G Frame FA Series
The G Frame FA series are high-spec articulated figures that are completed by attaching armour to inner frames. The armour frame has been improved to include the arms and thighs and has evolved into a full armour (FA: Full Armour) specification with armour covering even the back of the figure.
The frame mechanism allows for a wide range of movement, and the gimmick that allows the armour set to be displayed as a stand-alone item is still in place.
Each item in this set contains either an armour-set or a frame-set, and one piece of soda-flavoured gum.
Product Type
This is a【Plastic Model Kit】that requires assembly.
Basic Specifications
References
---
Manufacturer / Brand
Bandai
---
Details
Series
Mobile Suit Zeta Gundam
---
---
Product Line
Mobile Suit Gundam G Frame FA
---
---
G Frame FA Series #
RE04A + RE04F
Downloads and Related Links
What Customers Say About Us
Great experience! The parcel arrived two days after (ordered on a Saturday) and besides what we ordered there was even a wine voucher and some Haribo. Totally unexpected :D Valentina Graziuso
Fast delivery , item very well packaged. Product as described. Website easy to use .

Thank you Mr Coughtrey
Really good service, arrived fast and well packaged ect. 10/10 will use again!! PHOEBE STURT
Honestly found you by chance while looking for a particular Gundam. The pricing was good. Your amazon pay functionality made it so simple to purchase and your turnaround time is excellent. I literally ordered. Got my email confirmation and delivery notice within a couple hours. And got the item in just over a day delivery period. Will be looking to get more from you if this is the constant service and quality. Thank you. Craig Van winsen
This was my first order from Kikatek, it arrived very quickly and very well packed. Gundam aren't that easy to get in the UK so it's good to find a supplier I can trust. Everything was in perfect condition. Highly recommended. I will definitely order again from here. Ian Fakenbridge

Mobile Suit Gundam G Frame FA RE04A+RE04F Zeta Gundam Armour and Frame Set (Mobile Suit Zeta Gundam)