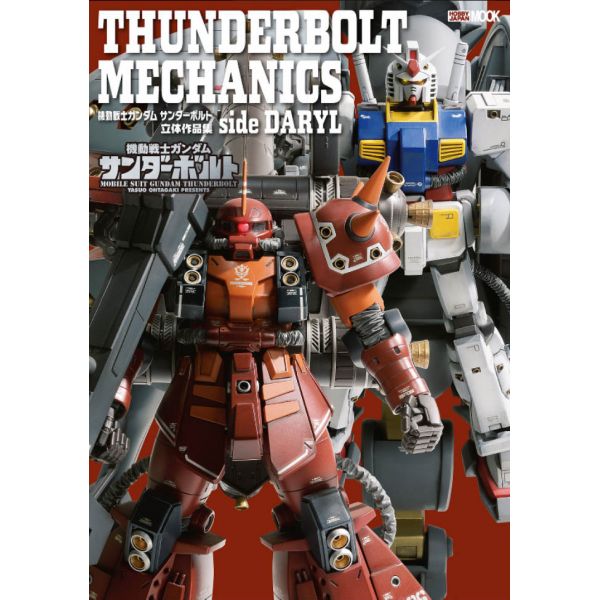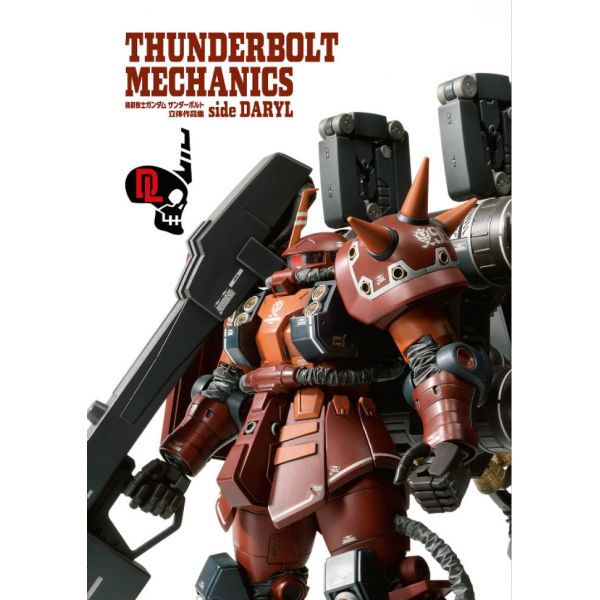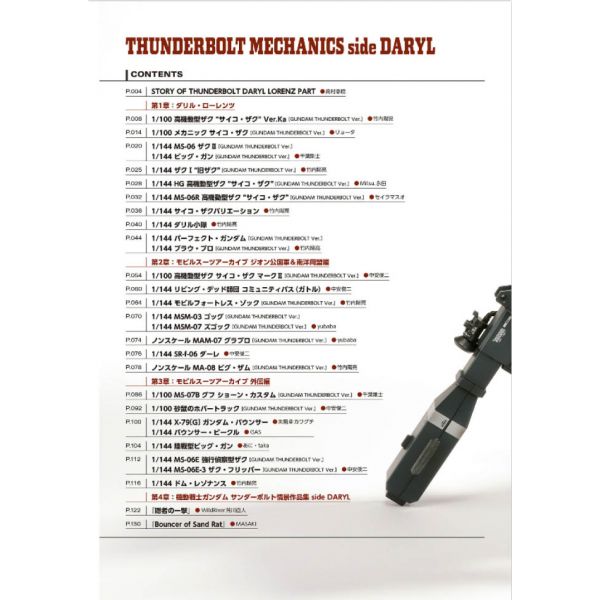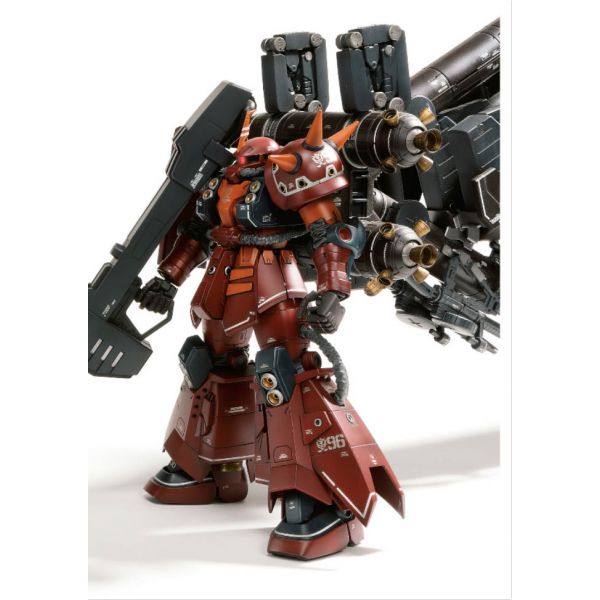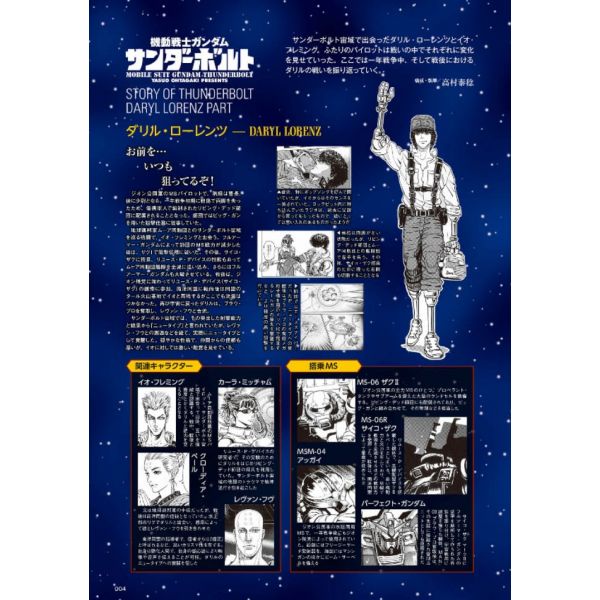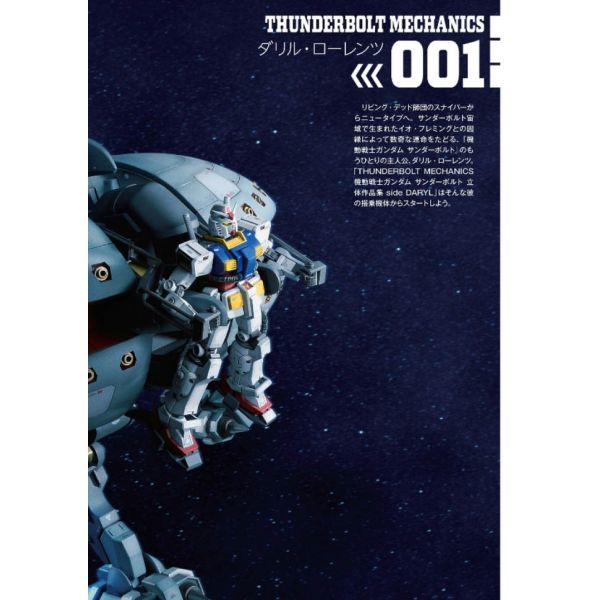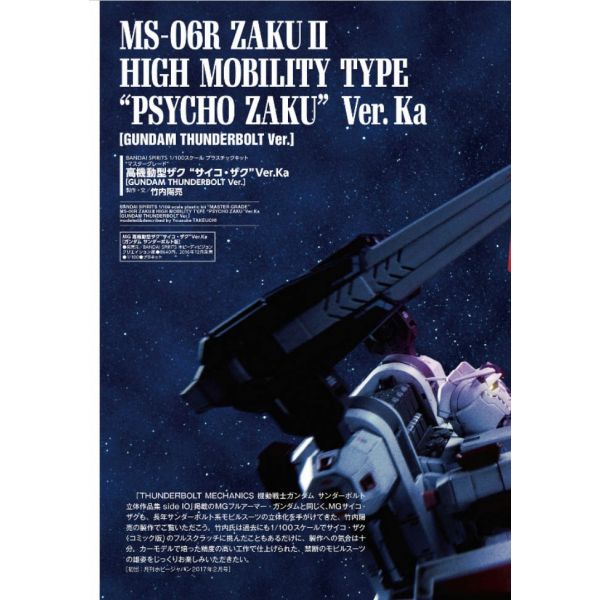 THUNDERBOLT MECHANICS Gundam Thunderbolt Model Works Side DARYL Edition
Description
The second volume of the THUNDERBOLT MECHANICS commemorating the 10th anniversary of the serialisation of "Mobile Suit Gundam Thunderbolt" drawn by Yasuo Otagaki is here!
Amazing example builds of Thunderbolt model kits are included, as well as scratch-build works made by talented modellers. In addition, mobile suits that appeared in the full-colour manga "Mobile Suit Gundam Thunderbolt Side Story" are also included.
Don't miss it — add this to your library now!
Please Note
This is a Japanese-language book with all text in Japanese.
Description in Japanese
連載10周年記念立体作品集第2弾!
太田垣康男氏が描くコミック『機動戦士ガンダム サンダーボルト』の連載10周年を記念した立体作品集第2弾!
「side DARYL」には2013年から現在まで月刊ホビージャパン誌上にて発表された『機動戦士ガンダム サンダーボルト』 関連の立体作品から、ダリル・ローレンツの搭乗機体及び、ジオン公国軍、南洋同盟所属機体に加えて、フルカラーコミック 『機動戦士ガンダム サンダーボルト外伝』に登場したモビルスーツも収録。
さらにバラエティーに富んだライナップでお届けします!
Basic Specifications
References
---
Manufacturer / Brand
Hobby Japan
---
Details
Series
THUNDERBOLT MECHANICS
---
---
---
---
See Full Specifications
Full Specifications
References
---
Manufacturer / Brand
Hobby Japan
---
Details
Series
THUNDERBOLT MECHANICS
---
---
---
---
---
Publication Date
December 28, 2022
What Customers Say About Us
Good price and very quick service; under promised and over delivered - I like that. Peter McNab
Good range of products and good service, with a selection of shipping options. Dave Edwards
Excellent, and fast delivery!

Placed an order for Batman Ninja Figma as it was something I really wanted. Wasn't too sure of the store at first but very happy that it has come (next day) and is 100% Authentic, I've also purchased a Luke Skywalker Nendoroid based on that experience (Disney Nendo's are not easily available in the UK) and super happy that it is genuine aswell! Will definitely be returning in the future for those hard-to-find collectibles. Mark6IKX
This was my first order from Kikatek, it arrived very quickly and very well packed. Gundam aren't that easy to get in the UK so it's good to find a supplier I can trust. Everything was in perfect condition. Highly recommended. I will definitely order again from here. Ian Fakenbridge
Great experience! The parcel arrived two days after (ordered on a Saturday) and besides what we ordered there was even a wine voucher and some Haribo. Totally unexpected :D Valentina Graziuso

THUNDERBOLT MECHANICS Gundam Thunderbolt Model Works Side DARYL Edition