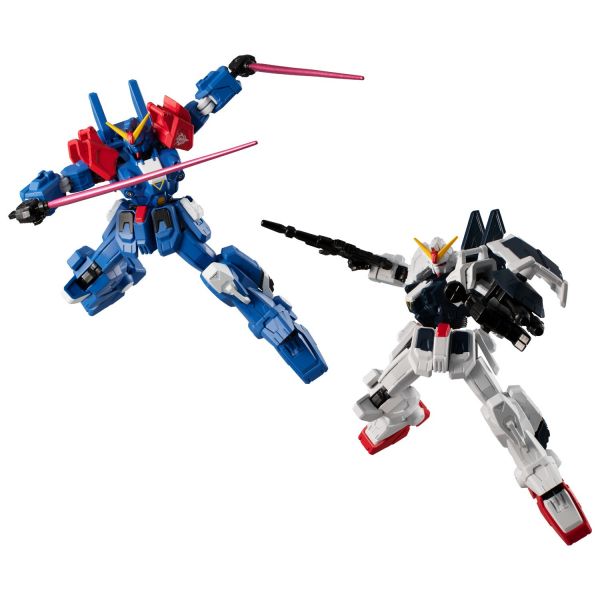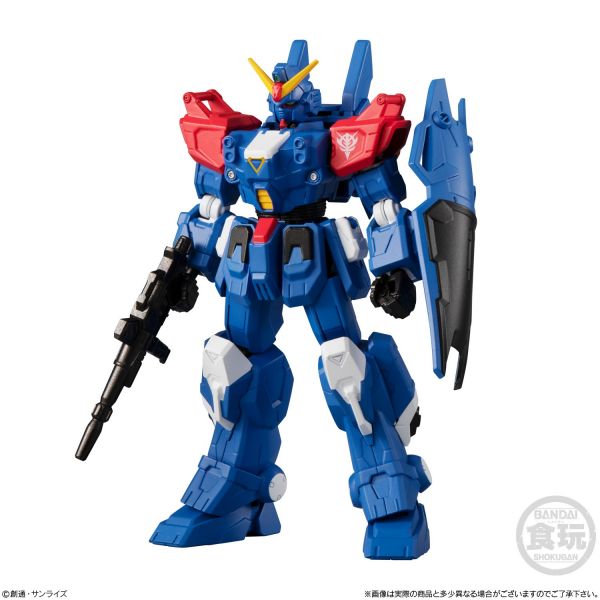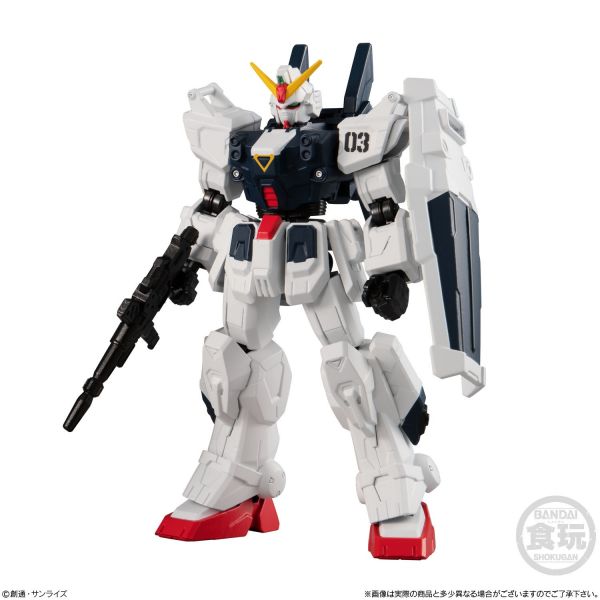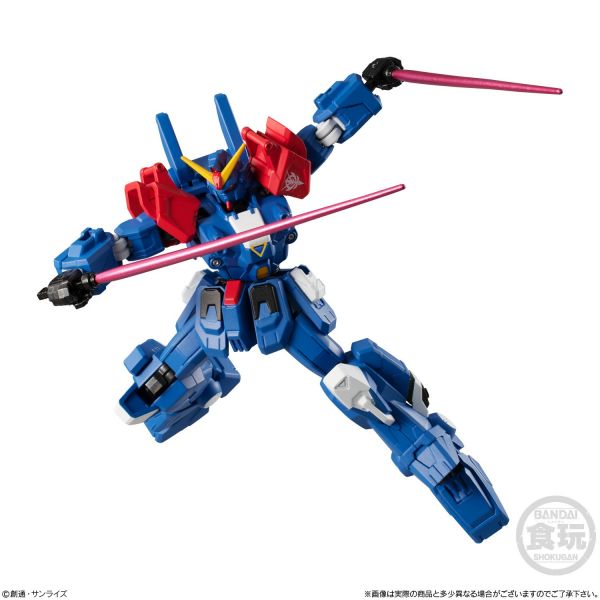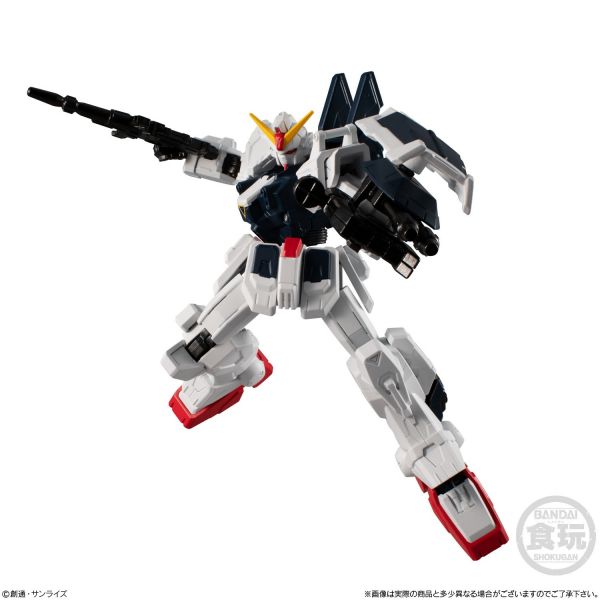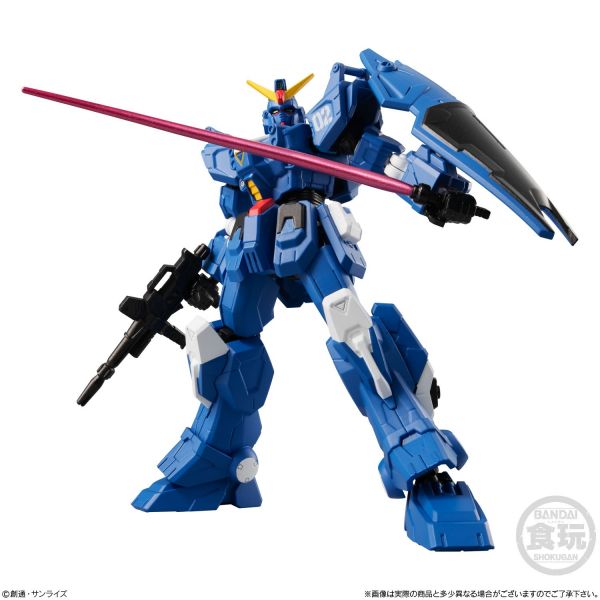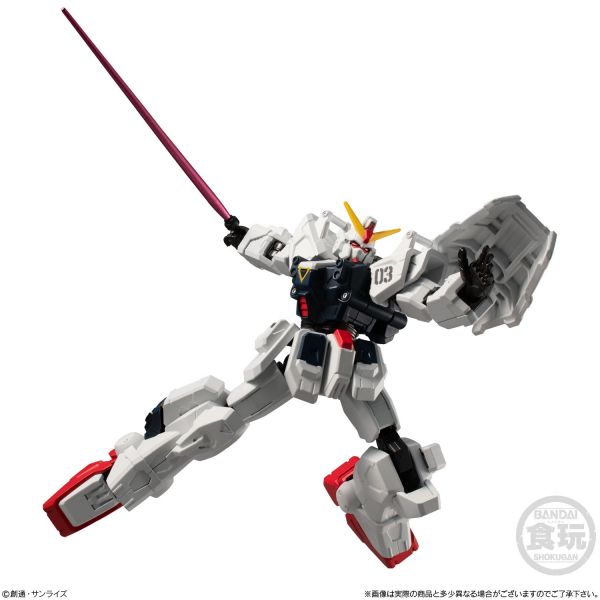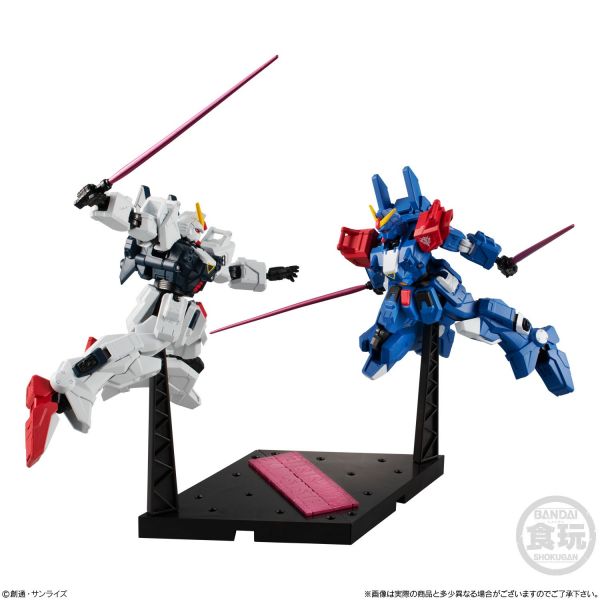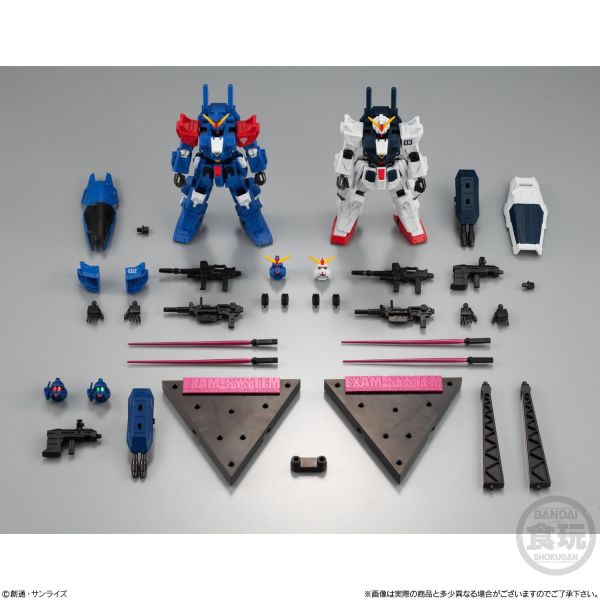 Mobile Suit Gundam G Frame EX04 Blue Destiny Unit 2 & Blue Destiny Unit 3 Set (Mobile Suit Gundam Side Story: The Blue Destiny)
Description
Introducing the 4th instalment of the "Mobile Suit Gundam G Frame EX" series, a high-end line that brings Gundam to life right in your hands!
The 4th instalment features a set of Blue Destiny Unit 2 and Blue Destiny Unit 3 together, as they appeared in "Mobile Suit Gundam Side Story THE BLUE DESTINY." Equipped with optional accessory parts and a stylised display base, a number of poses and cool looks can be achieved. Don't miss out on adding this fun Gundam set to your own collection today, so be sure to order now!
Set Contents
Blue Destiny Unit 2 x 1
Blue Destiny Unit 3 x 1
Gum (soda flavour) x 1
Please Note
Optional parts are also included to create the manga version "Blue Destiny Unit 1" — Blue Destiny Unit 1 is sold separately as part of "Mobile Suit Gundam G Frame Set 14".
Product Type
This is a【Plastic Model Kit】that requires assembly.
Basic Specifications
References
---
Manufacturer / Brand
Bandai
---
Details
Series
Mobile Suit Gundam Side Story: The Blue Destiny
---
Mobile Suit
Blue Destiny Unit 2 & Blue Destiny Unit 3
---
Product Line
Mobile Suit Gundam G Frame EX
---
---
See Full Specifications
Full Specifications
References
---
Manufacturer / Brand
Bandai
---
Details
Series
Mobile Suit Gundam Side Story: The Blue Destiny
---
Mobile Suit
Blue Destiny Unit 2 & Blue Destiny Unit 3
---
Product Line
Mobile Suit Gundam G Frame EX
---
---
---
Pilots
Yuu Kajima
Nimbus Schterzen
What Customers Say About Us
Good price and very quick service; under promised and over delivered - I like that. Peter McNab
As always kikatek treat you like an real customer with care and respect. I have never been happier with a company. Also my order arrived fast without a mark on it! As standard with kikatek I have never had a box arrive damaged not once.thanks again to everyone at kikatek for their hard work and dedication.👍👍👍👍👍 Gary.d
First time ordering - great prices, speedy dispatch & free shipping. Couldn't ask for more, thanks Kikatek! JMC
Kikatek are consistently first class in terms of choice, delivery speed and price. Stacy Collins
Amazing experience, I messed up my delivery postcode and they told me straight after placing the order, then amended it to the correct one. Afterwards it was dispatched within 2 hours and arrived early the next day. Amazing customer service and will order again soon. Aetolia

Mobile Suit Gundam G Frame EX04 Blue Destiny Unit 2 & Blue Destiny Unit 3 Set (Mobile Suit Gundam Side Story: The Blue Destiny)