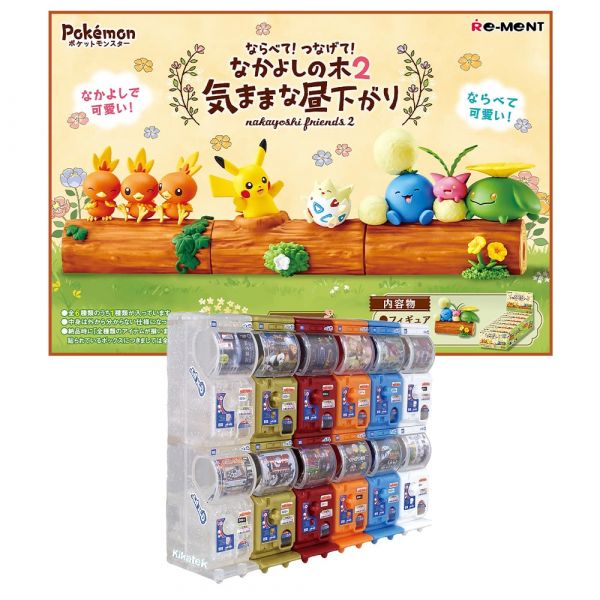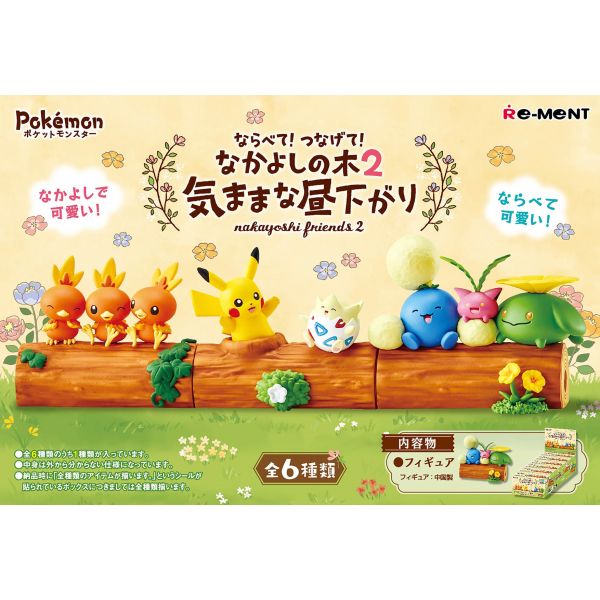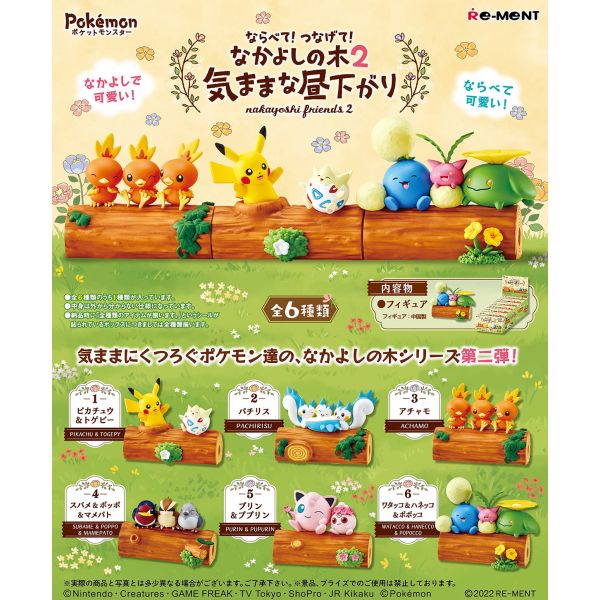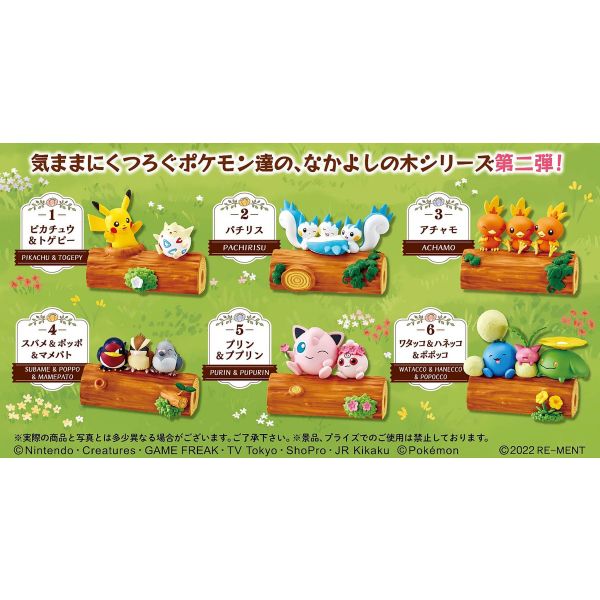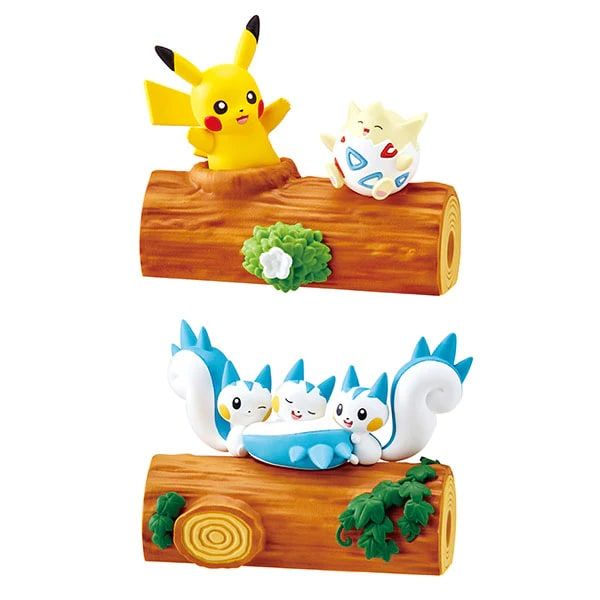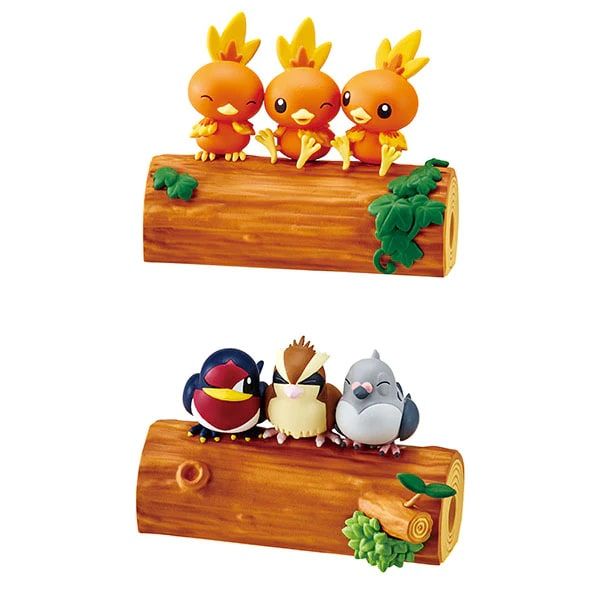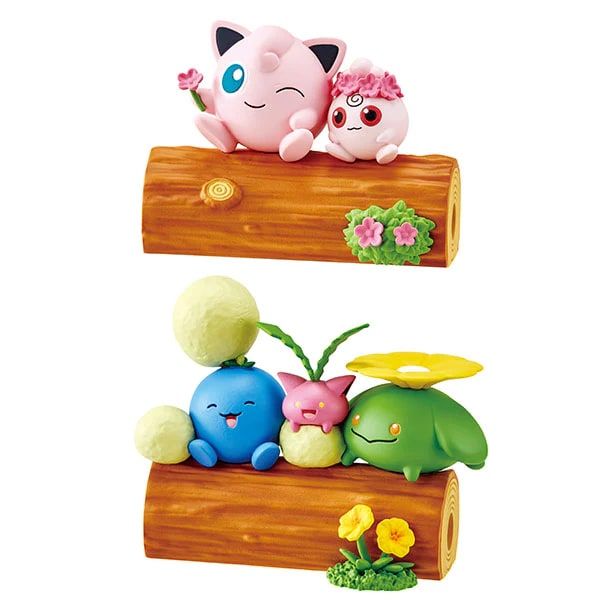 [Gashapon] Pokemon: Nakayoshi Friends 2 Collection (Single Randomly Drawn Item from the Line-up)
Frequently Bought Together
Description
By adding this to your order, one item will be randomly drawn from the "Pokemon: Nakayoshi Friends 2 Collection" figures line-up below for you.
Pikachu and Togepi
Pachirisu
Torchic
Taillow and Pidgey and Pidove
Jigglypuff and Igglybuff
Jumpluff and Hoppip and Skiploom
About Pokemon: Nakayoshi Friends 2 Collection
These sweet "Pokemon" friends are enjoying a warm, sunny afternoon hanging out on a log together! The sections can be lined up any way you like, or displayed separately. There are six different figures to collect and trade. Order yours today!
Please Note
This is a single item randomly drawn from the above line-up. We are unable to take specific requests. Please keep this in mind when ordering.
Product Type
This is a painted【Fixed-Pose Figure / Statuette】.
Basic Specifications
References
---
Manufacturer / Brand
Re-Ment
---
Details
Series
Pokemon: Nakayoshi Friends
---
---
---
Contents
This is a single item randomly drawn from the following line-up:

- Pikachu and Togepi
- Pachirisu
- Torchic
- Taillow and Pidgey and Pidove
- Jigglypuff and Igglybuff
- Jumpluff and Hoppip and Skiploom
What Customers Say About Us
This was my first order from Kikatek, it arrived very quickly and very well packed. Gundam aren't that easy to get in the UK so it's good to find a supplier I can trust. Everything was in perfect condition. Highly recommended. I will definitely order again from here. Ian Fakenbridge
Really great customer service respond to emails really quick very helpful with delivering orders by courier on a different day for me instead of next day the care in which items are packed so as not to get damaged in transit is top notch i will definitely be using them again for gundam kits James Millar
Bought a gunpla model for the first time. Great service - item arrived quickly and good communication from the shop following my order. Package was carefully wrapped and arrived in perfect condition. Shop had excellent selection and very competitive prices compared to other retailers. Will definitely shop with them again. Toby
Good range of products and good service, with a selection of shipping options. Dave Edwards
First time ordering - great prices, speedy dispatch & free shipping. Couldn't ask for more, thanks Kikatek! JMC

[Gashapon] Pokemon: Nakayoshi Friends 2 Collection (Single Randomly Drawn Item from the Line-up)