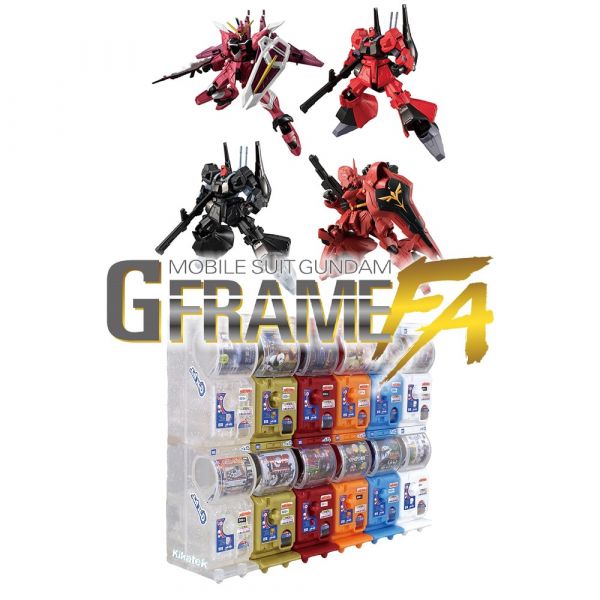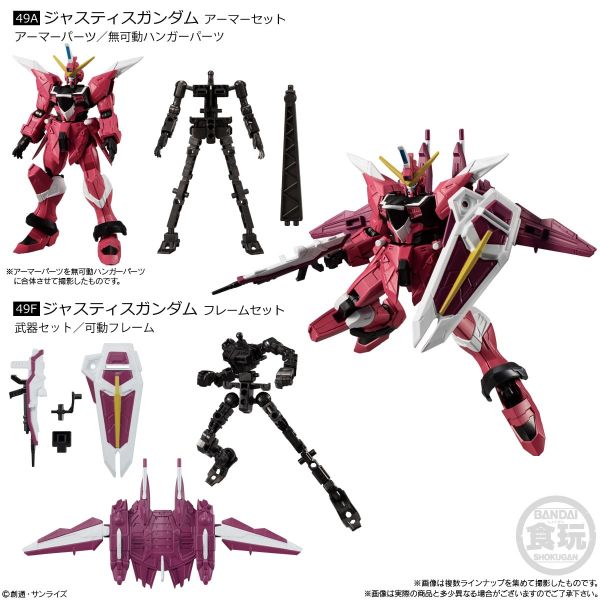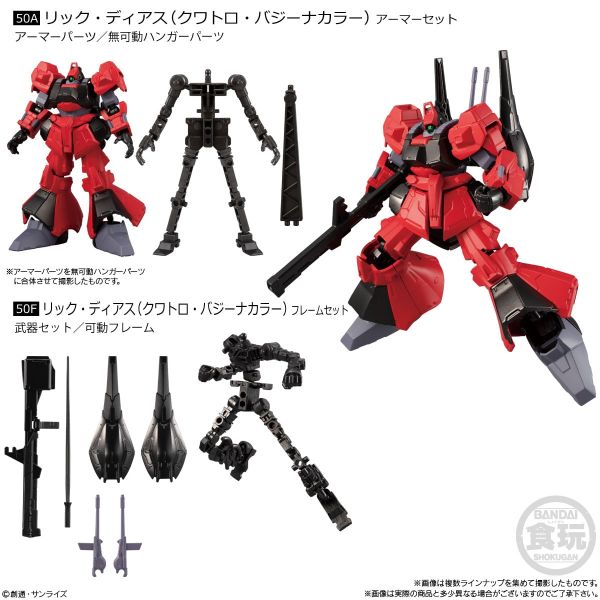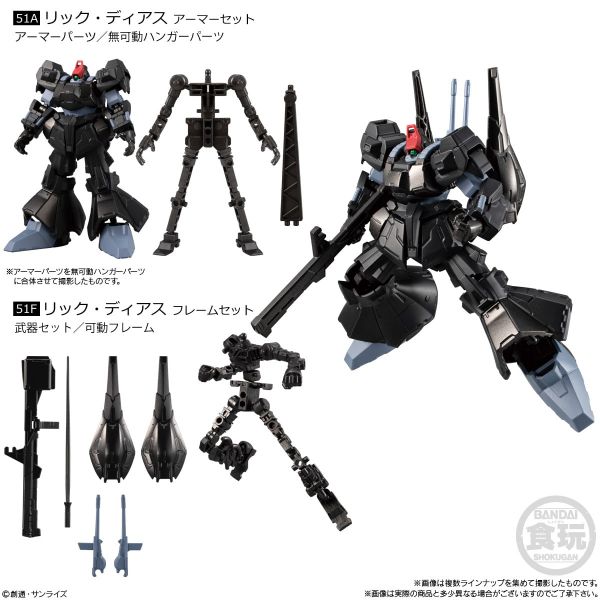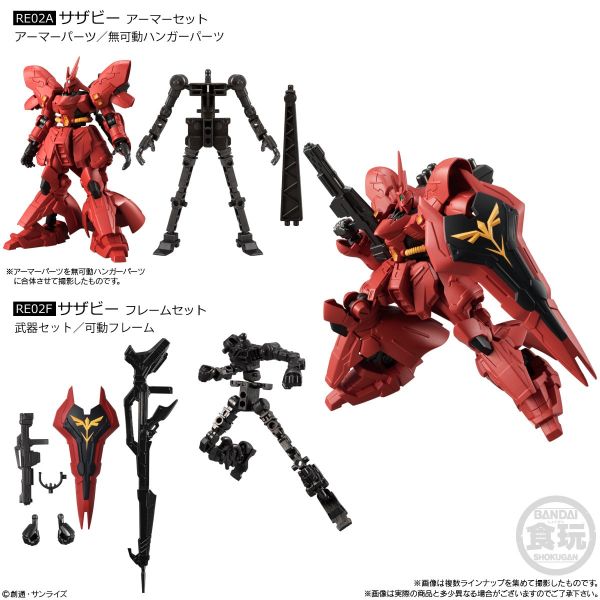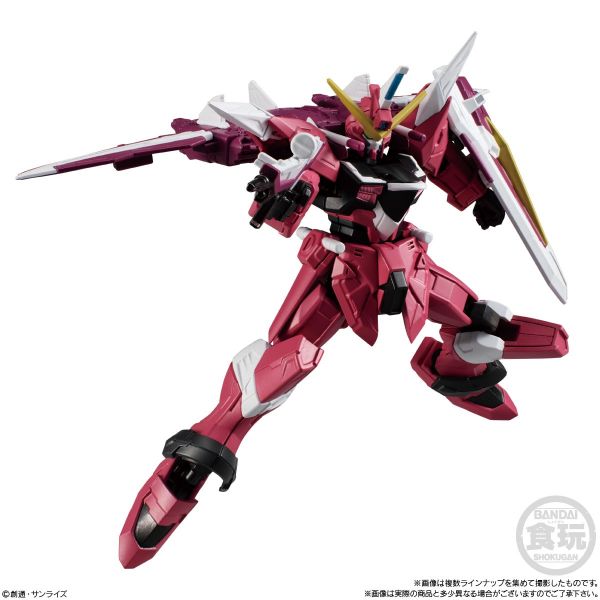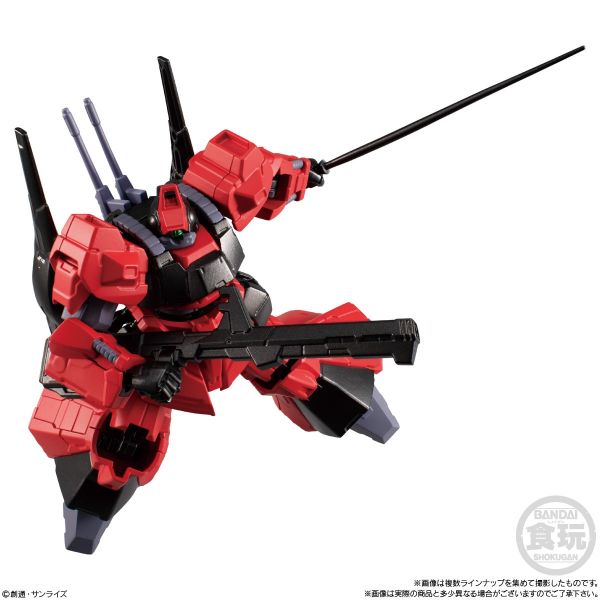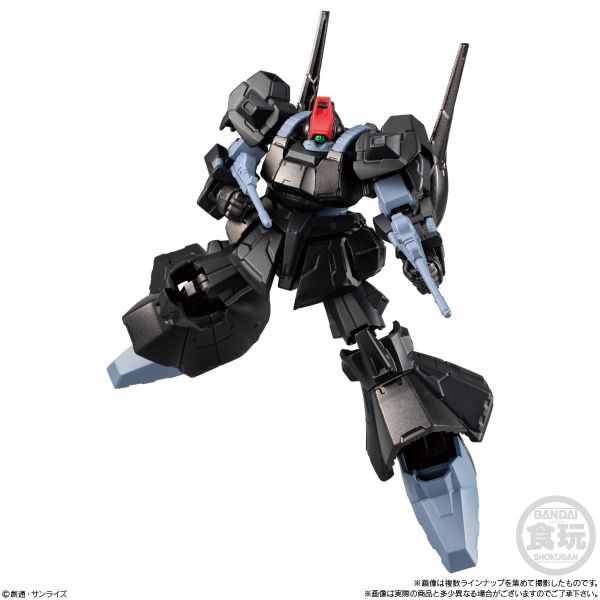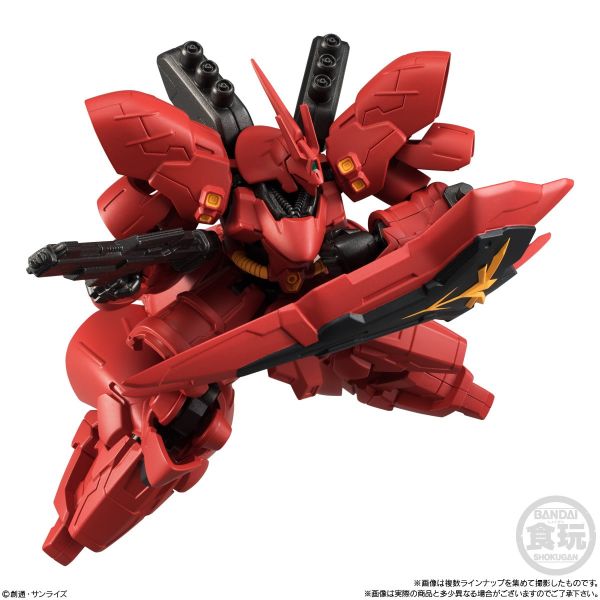 [Gashapon] Mobile Suit Gundam G Frame FA Set 02 (Single Randomly Drawn Item from the Line-up)
Description
By adding this to your order, one item will be randomly drawn from the "Mobile Suit Gundam G Frame FA Set 02" model kits line-up below for you.
(49A/F) Justice Gundam Armour and Frame Set
(50A/F) Rick Dias (Quattro Bajeena's Color) Armour and Frame Set
(51A/F) Rick Dias Armour and Frame Set
(RE02A/F) Sazabi Revive Ver. Armour and Frame Set
Please Note
This is a single item randomly drawn from the above line-up. Each item contains both the matching Armour and Frame set. We are unable to take specific requests. Please keep this in mind when ordering.
About Mobile Suit Gundam G Frame FA Set 02
The G Frame FA series are high-spec articulated figures that are completed by attaching armour to inner frames. The armour frame has been improved to include the arms and thighs and has evolved into a full armour (FA: Full Armour) specification with armour covering even the back of the figure.
As before, the frame mechanism allows for a wide range of movement, and the gimmick that allows the armour set to be displayed as a stand-alone item is still in place.
The second entry into the "Mobile Suit Gundam" G Frame FA line includes an entire set decked out in black and red! Order yours today!
About 11cm tall once completed
Product Type
This is a【Plastic Model Kit】that requires assembly.
Basic Specifications
References
---
Manufacturer / Brand
Bandai
---
Details
---
Product Line
Mobile Suit Gundam G Frame FA
---
---
Contents
This is a single item randomly drawn from the following line-up:

- (49A/F) Justice Gundam Armour and Frame Set
- (50A/F) Rick Dias (Quattro Bajeena's Color) Armour and Frame Set
- (51A/F) Rick Dias Armour and Frame Set
- (RE02A/F) Sazabi Revive Ver. Armour and Frame Set
Physical
Item Size/Weight
Approximately 11cm tall
---
Downloads and Related Links
What Customers Say About Us
Bought a gunpla model for the first time. Great service - item arrived quickly and good communication from the shop following my order. Package was carefully wrapped and arrived in perfect condition. Shop had excellent selection and very competitive prices compared to other retailers. Will definitely shop with them again. Toby
Ordered on a whim as I couldn't get both items elsewhere. Was swiftly processed and dispatched, quick and professional with no fuss. Items arrived in perfect condition with no damage.

All around perfect experience. Ross Johnson
Fast delivery , good quality product, one happy child 😊 Mandy
Good range of products and good service, with a selection of shipping options. Dave Edwards
This was my first order from Kikatek, it arrived very quickly and very well packed. Gundam aren't that easy to get in the UK so it's good to find a supplier I can trust. Everything was in perfect condition. Highly recommended. I will definitely order again from here. Ian Fakenbridge

[Gashapon] Mobile Suit Gundam G Frame FA Set 02 (Single Randomly Drawn Item from the Line-up)