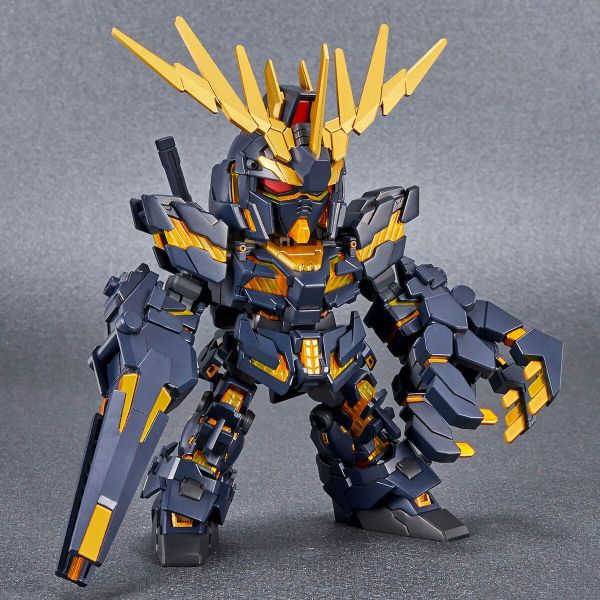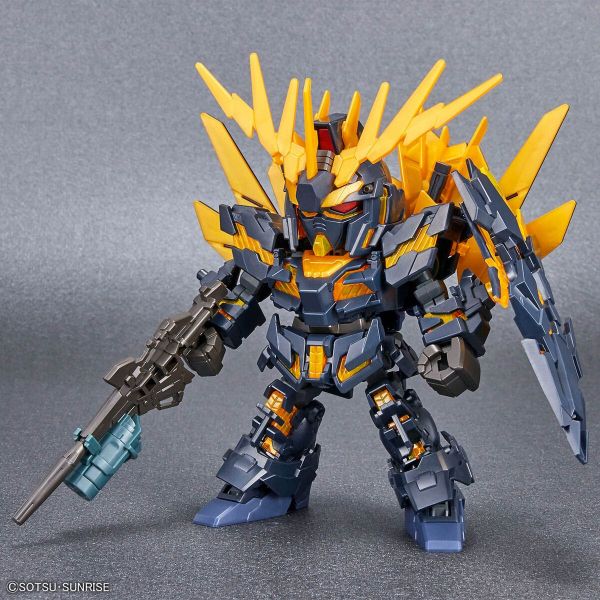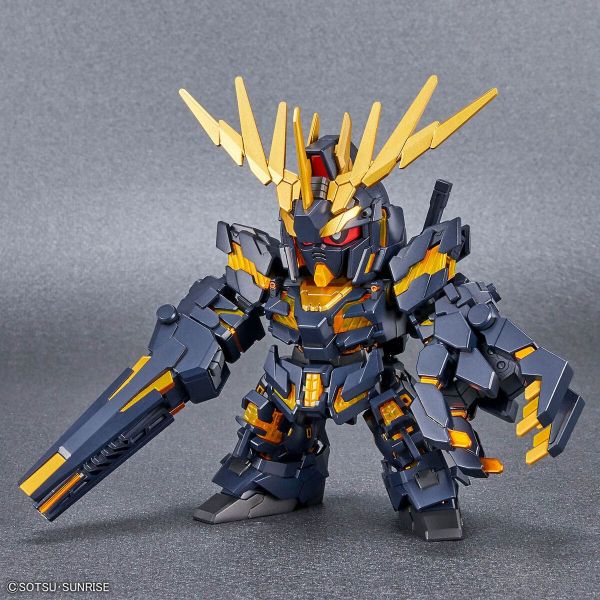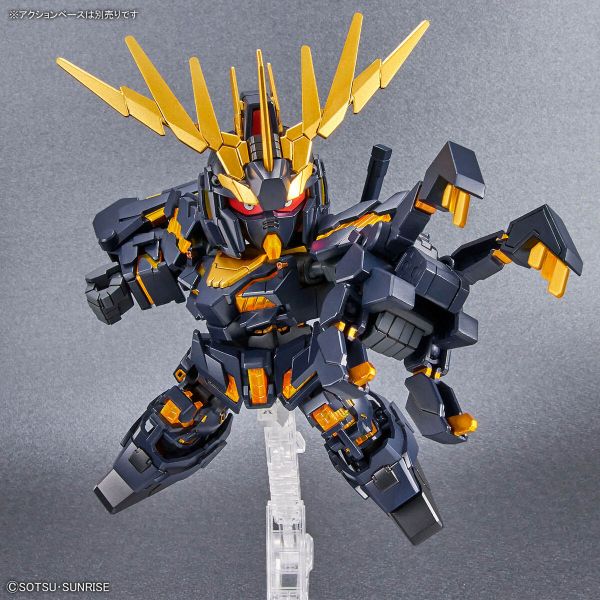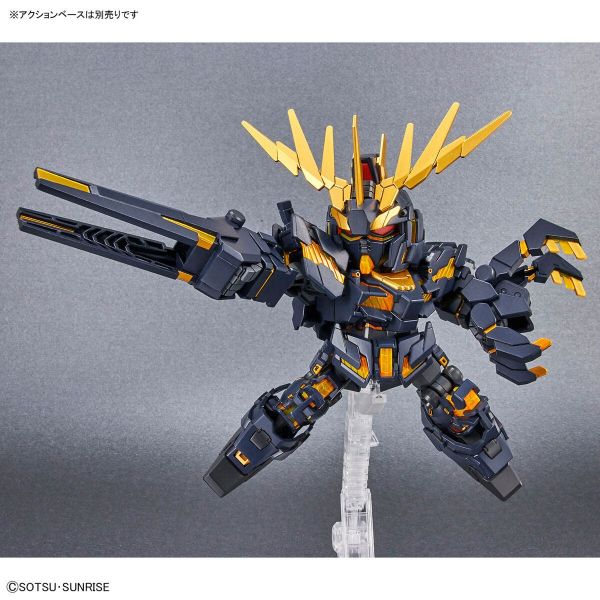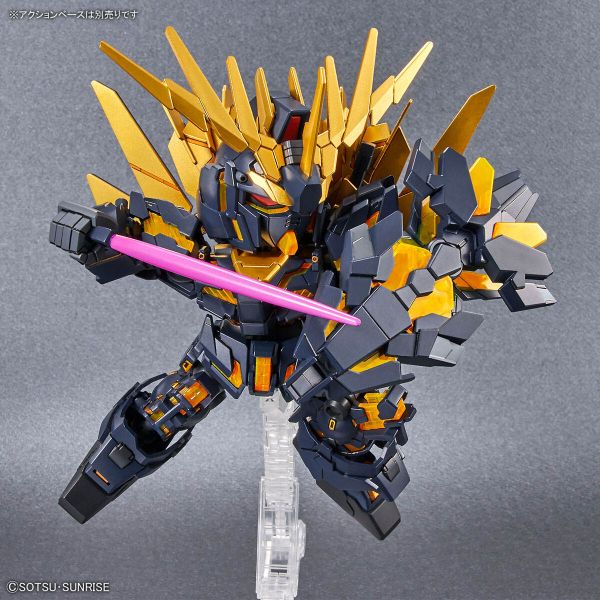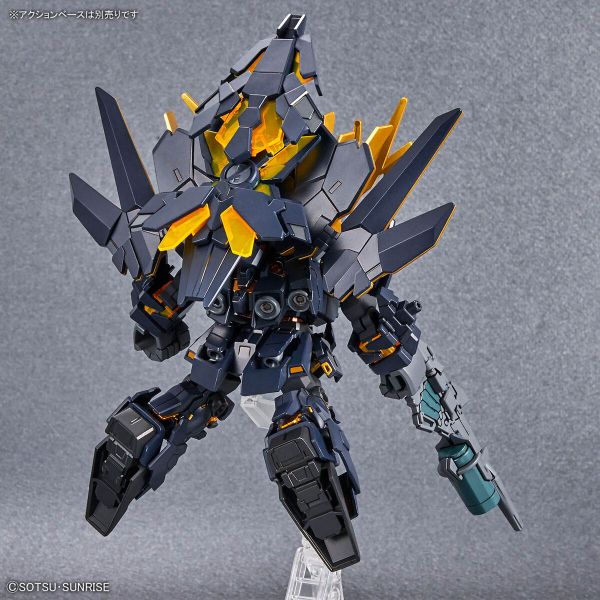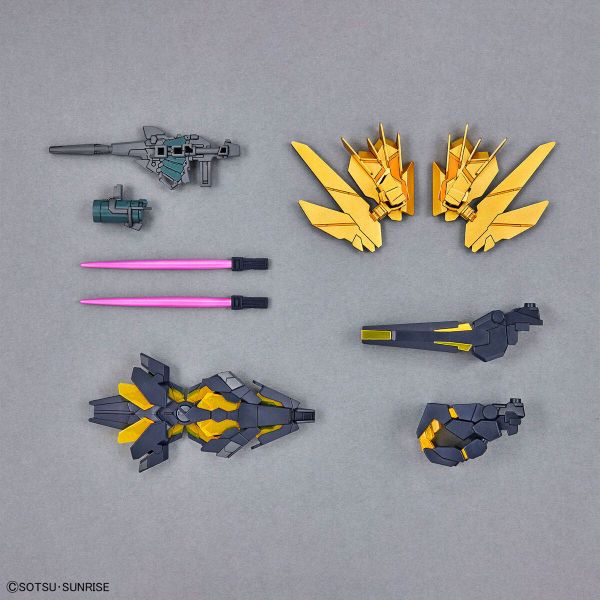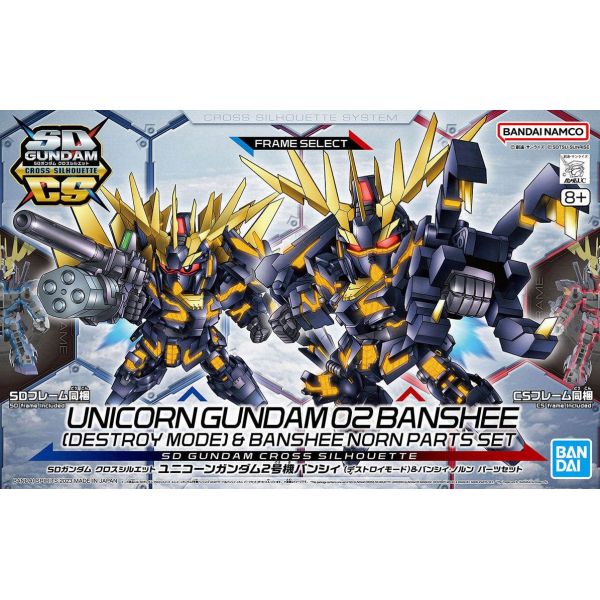 SD Gundam Cross Silhouette Unicorn Gundam 2 Banshee (Destroy Mode) & Banshee Norn Parts Set (Mobile Suit Gundam Unicorn)
Description
The Unicorn Gundam 2 Banshee in Destroy Mode joins the "SD Gundam Cross Silhouette" model-kit lineup from Bandai!
It comes with a smaller SD frame, as well as a slightly taller CS frame with more realistic proportions; a wealth of weapons that can reproduce the Banshee and Banshee Norn are included too. Three types of armed armour and a revolving launcher are included, all newly moulded; 3D metallic seals for the Armed Armor BS are included, as are two types of eye expression stickers.
Order this adorably cute yet still very feisty robot for your own collection today!
Set Contents
Armed Armor BS
Armed Armor VN
Armed Armor DE
Armed Armor XC
Beam Magnum
Revolving launcher
Beam sabre (x2)
Seals
3D metallic seals
Product Type
This is a【Plastic Model Kit】that requires assembly.
Basic Specifications
References
---
Manufacturer / Brand
Bandai
---
Details
Series
Mobile Suit Gundam Unicorn
---
Mobile Suit
Unicorn Gundam 2 Banshee
---
---
What Customers Say About Us
Good price and very quick service; under promised and over delivered - I like that. Peter McNab
Great experience! The parcel arrived two days after (ordered on a Saturday) and besides what we ordered there was even a wine voucher and some Haribo. Totally unexpected :D Valentina Graziuso
Good range of products and good service, with a selection of shipping options. Dave Edwards
Ordered on a whim as I couldn't get both items elsewhere. Was swiftly processed and dispatched, quick and professional with no fuss. Items arrived in perfect condition with no damage.

All around perfect experience. Ross Johnson
This was my first order from Kikatek, it arrived very quickly and very well packed. Gundam aren't that easy to get in the UK so it's good to find a supplier I can trust. Everything was in perfect condition. Highly recommended. I will definitely order again from here. Ian Fakenbridge

SD Gundam Cross Silhouette Unicorn Gundam 2 Banshee (Destroy Mode) & Banshee Norn Parts Set (Mobile Suit Gundam Unicorn)