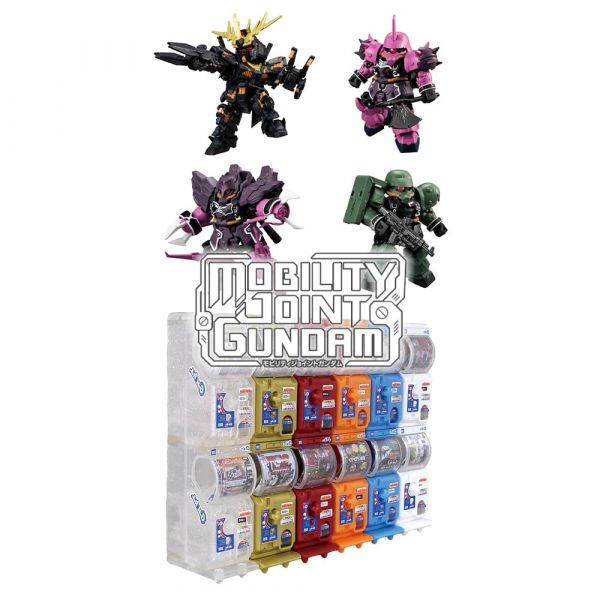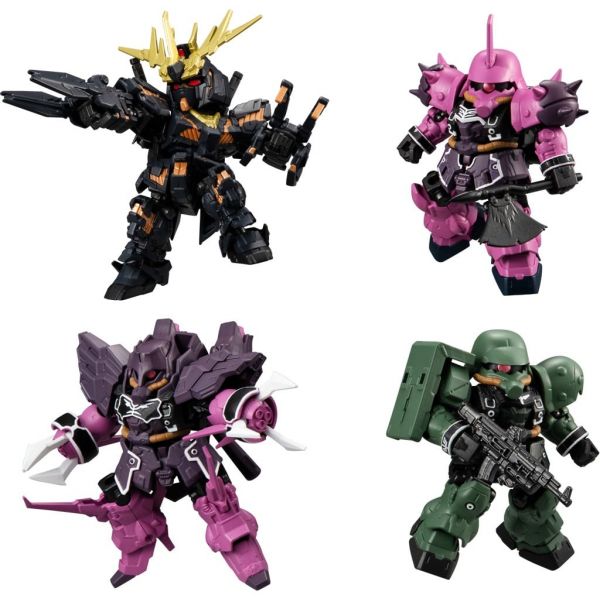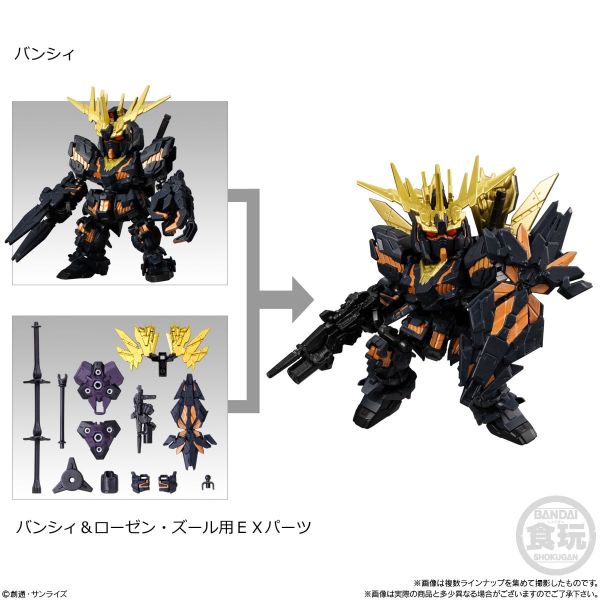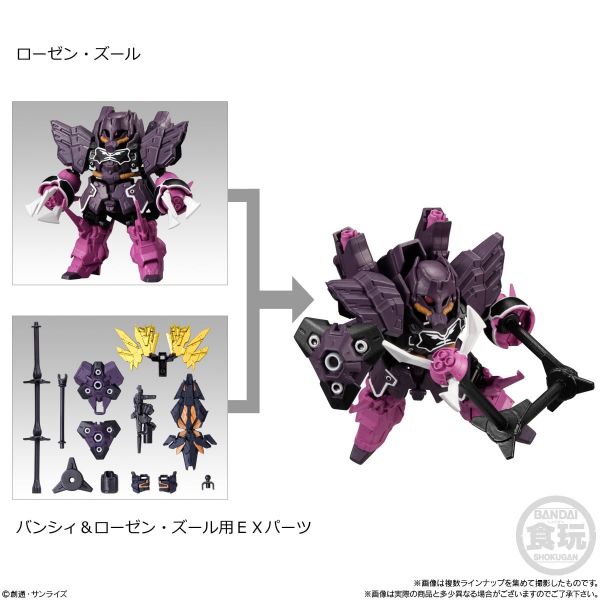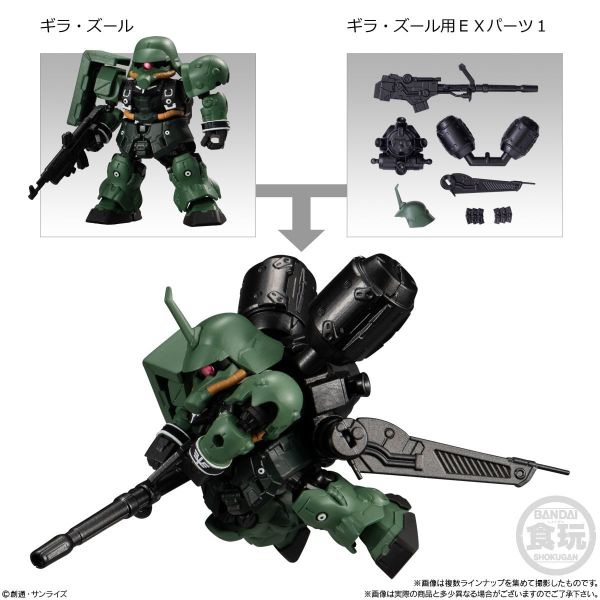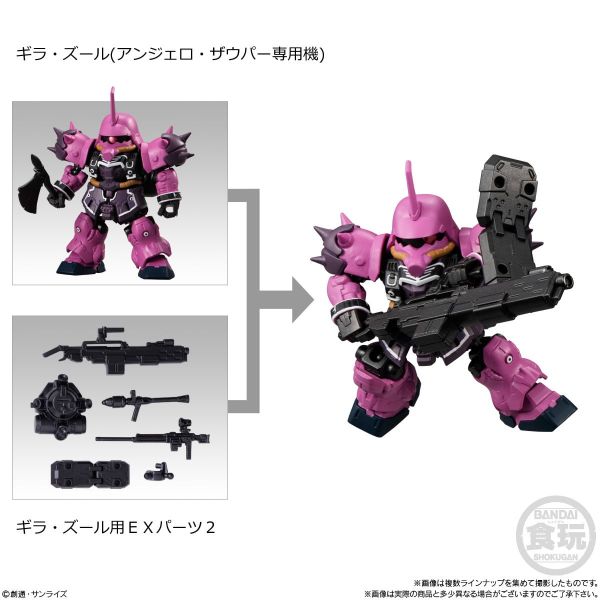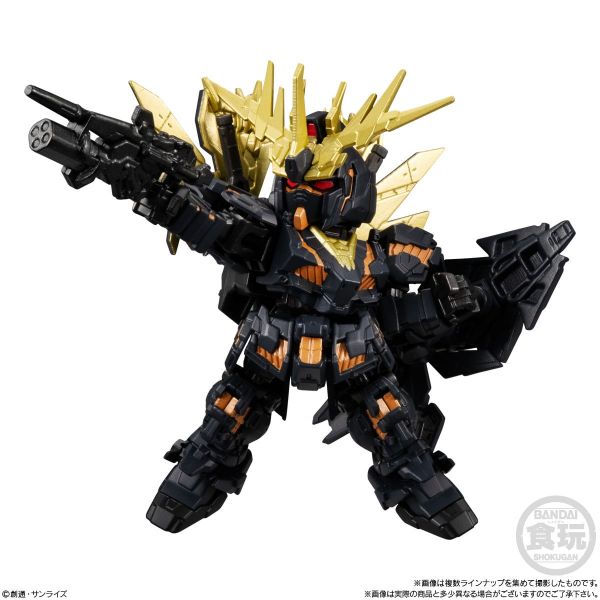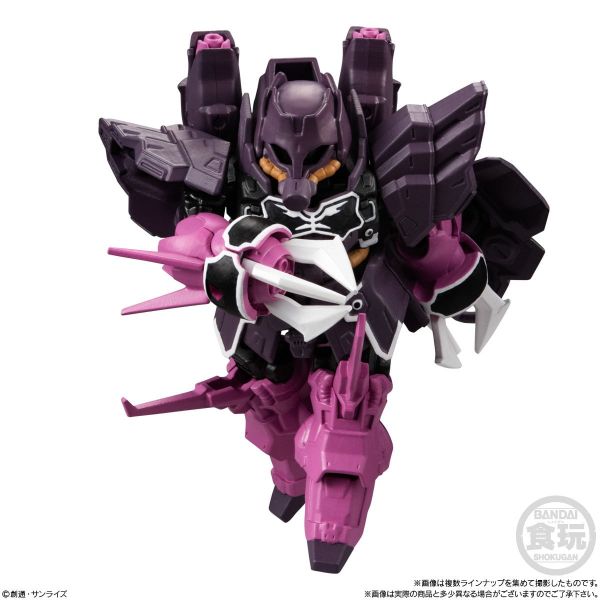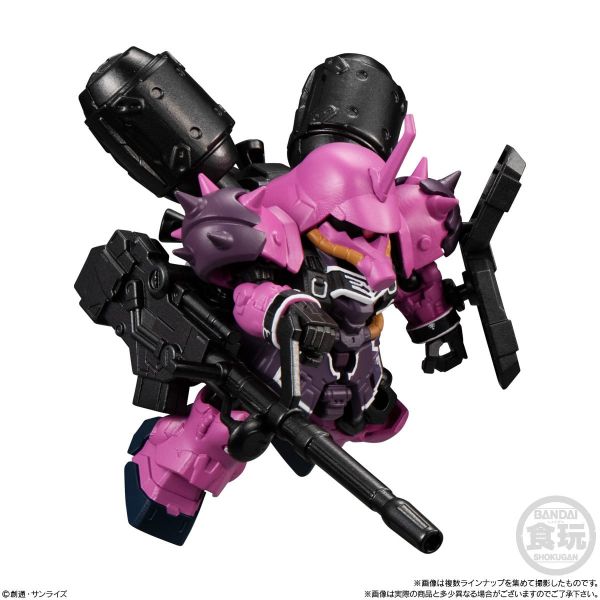 [Gashapon] Mobility Joint Gundam Vol. 4 (Single Randomly Drawn Item from the Line-up)
Frequently Bought Together
Description
By adding this to your order, one item will be randomly drawn from the "Mobility Joint Gundam Vol. 4" Gashapon mini model kits line-up below for you.
Unicorn Gundam 02 Banshee (Destroy Mode)
Rosen Zulu
Geara Zulu
Geara Zulu (Angelo Sauper's custom)
What's more? You will also receive either a second Mobile Suit from the line up, or one of the following matching accessory packs!
EX parts for Banshee & Rosen Zulu
EX parts 1 for Geara Zulu
EX parts 2 for Geara Zulu
Please Note
This is a single item randomly drawn from the above mobile suits line-up, with either an additional second mobile suit, or a matching accessories pack. We are unable to take specific requests. Please keep this in mind when ordering.
About Mobility Joint Gundam Vol. 4
Here comes the forth "Shokugan Gundam" mini model kit series, equipped with the Mobility Joint for maximum action! Four standout mobile suits from "Mobile Suit Gundam UC (Unicorn)" as well as 3 equipment/accessory packs comprise the lineup! Place your order today!
Product Type
This is a【Plastic Model Kit】that requires assembly.
Basic Specifications
References
---
Manufacturer / Brand
Bandai
---
Details
---
Product Line
Mobility Joint Gundam
---
---
Contents
This is a single item randomly drawn from the following line-up:

- Unicorn Gundam 02 Banshee (Destroy Mode)
- Rosen Zulu
- Geara Zulu
- Geara Zulu (Angelo Sauper's custom)

You will also receive either a second Mobile Suit from the line up, or one of the following matching accessory packs:

- EX parts for Banshee & Rosen Zulu
- EX parts 1 for Geara Zulu
- EX parts 2 for Geara Zulu
Downloads and Related Links
What Customers Say About Us
Really great customer service respond to emails really quick very helpful with delivering orders by courier on a different day for me instead of next day the care in which items are packed so as not to get damaged in transit is top notch i will definitely be using them again for gundam kits James Millar
Best website for Gunpla or any related gundam products 10/10 would definitely buy from again best store 😊 Judah Clark
Kikatek are consistently first class in terms of choice, delivery speed and price. Stacy Collins
As always kikatek treat you like an real customer with care and respect. I have never been happier with a company. Also my order arrived fast without a mark on it! As standard with kikatek I have never had a box arrive damaged not once.thanks again to everyone at kikatek for their hard work and dedication.👍👍👍👍👍 Gary.d
Great experience! The parcel arrived two days after (ordered on a Saturday) and besides what we ordered there was even a wine voucher and some Haribo. Totally unexpected :D Valentina Graziuso

[Gashapon] Mobility Joint Gundam Vol. 4 (Single Randomly Drawn Item from the Line-up)