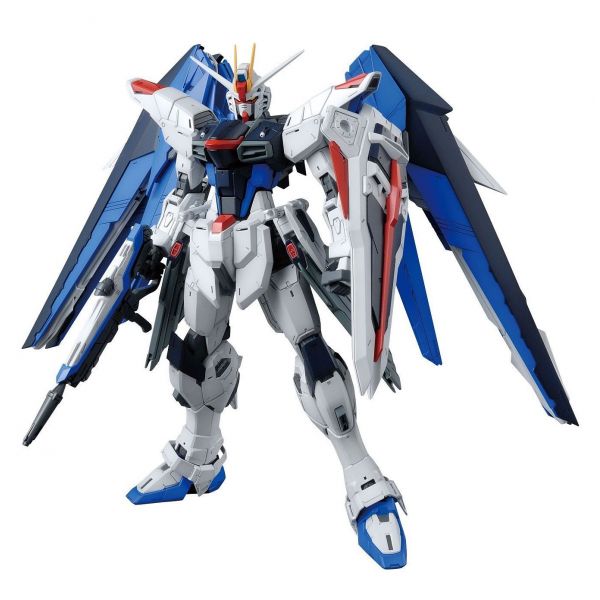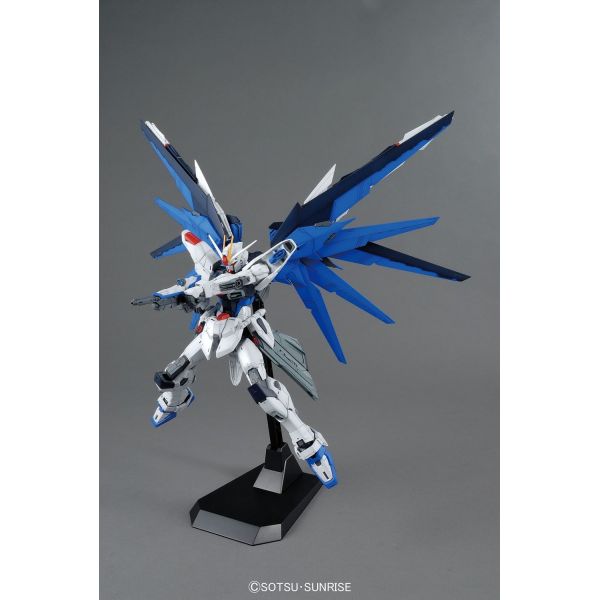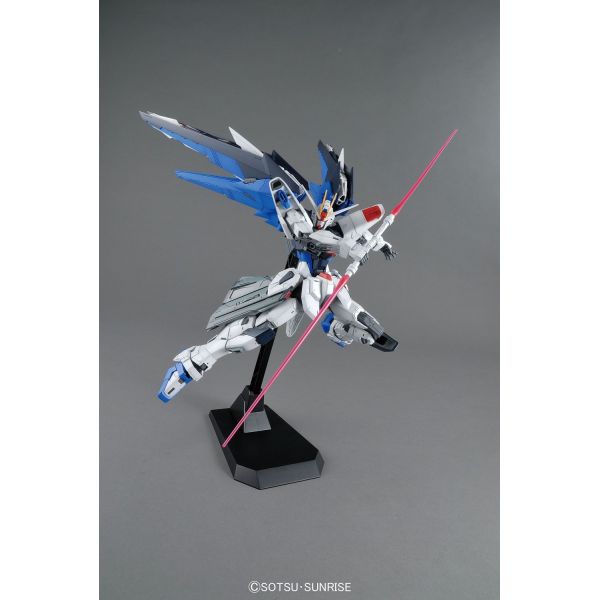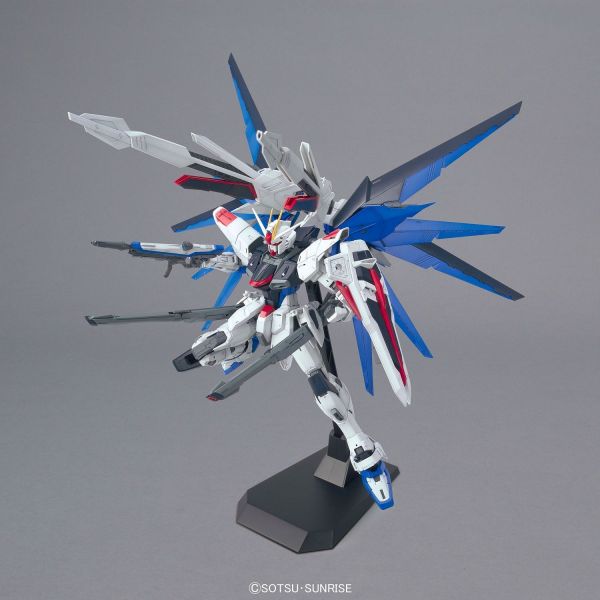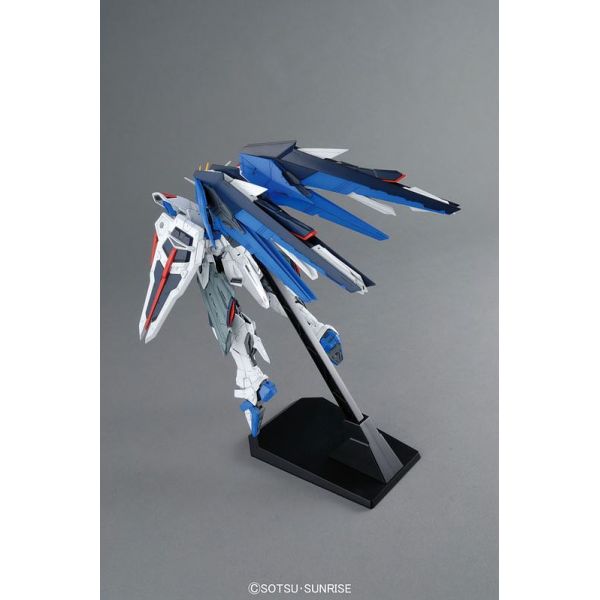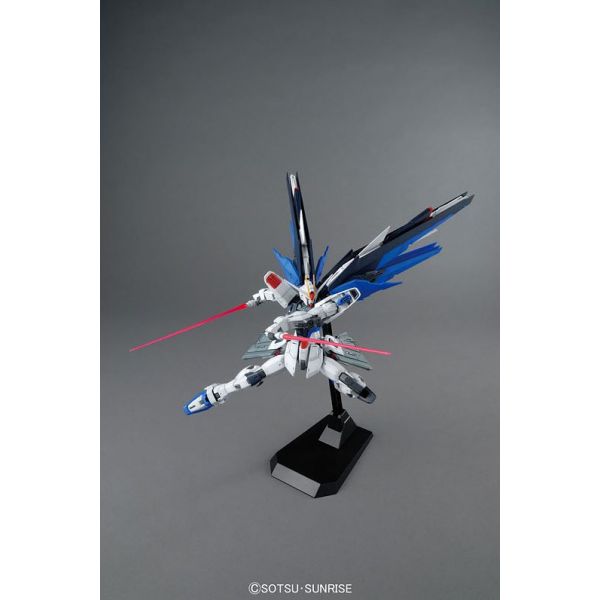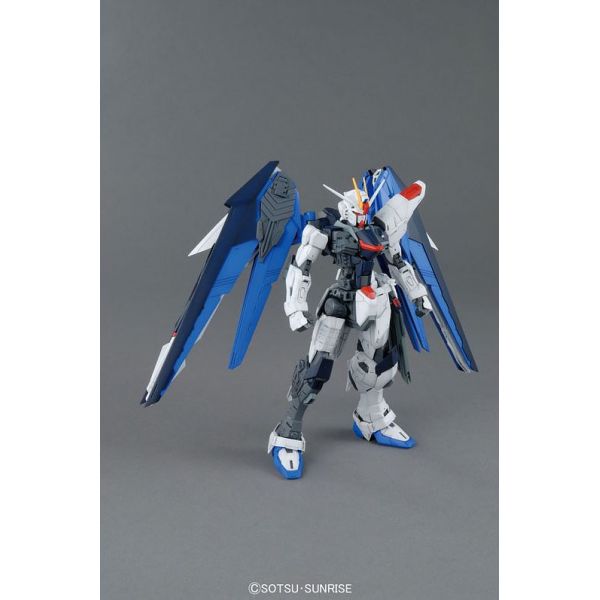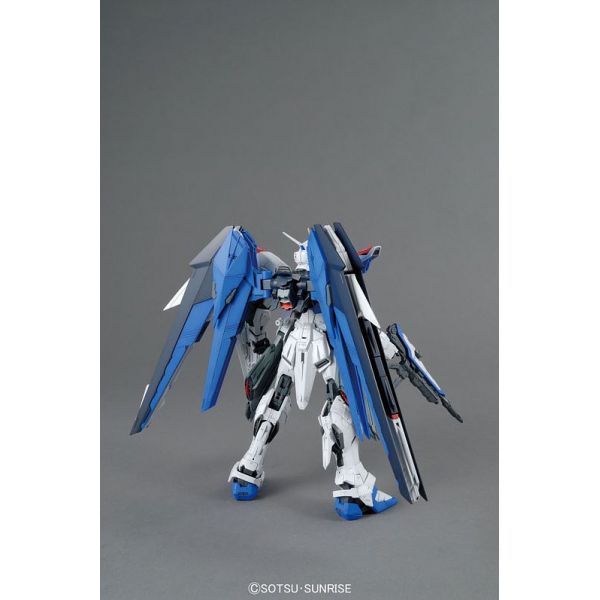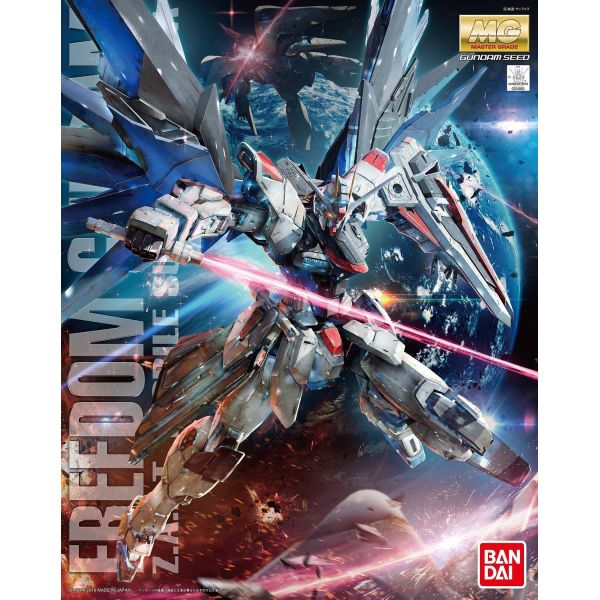 [Damaged Packaging] MG Freedom Gundam Ver. 2.0 (Gundam SEED Destiny)
Graded Item Information
Grade / Condition
Like New
---
Important Notes
The packaging box is slightly dented in one corner. All parts inside are in perfect condition, sealed and as new.
Description
Kira Yamato's mobile suit Freedom Gundam from the hit series "Gundam Mobile Suit Gundam SEED" and "Mobile Suit Gundam SEED Destiny" gets an updated Master Grade 2.0 release from Bandai! This new version has been redesigned with fantastic details and much-improved articulation!
Get yours today!
About ZGMF-X10A Freedom Gundam
One of ZAFT's ZGMF-X series of Gundam units build in CE 71 using technology derived from the four captured Alliance's Gundam, the Freedom Gundam has Phase Shift Armor and its armaments include CIWS guns, beam sabres, shield, plasma beam cannons, railguns, and a beam rifle. When the latter three weapons are used simultaneously, the Freedom is said to be in 'Full Burst Mode'. The suit has full flight capabilities in the atmosphere and the back-mounted wings can be deployed in "High Mobility Aerial Tactics (HiMAT) Mode" to enhance its mobility in the atmosphere or in space. It also has an advanced targeting system, the Multi Lock-On System, that allows it to target and fire at multiple enemy units simultaneously. Due to its capabilities and loadout, the suit has a reputation as a specialized 'Mobile Suit Killer', but its high performance resulted in a complicated control system that demands extremely fast reaction speed and spatial awareness from its pilot.
Product Features
Master Grade Freedom Gundam Ver. 2.0
1/100 scale
Product Type
This is a【Plastic Model Kit】that requires assembly.
Basic Specifications
References
Quick Find Code
EXD/1464723
---
Manufacturer / Brand
Bandai
---
Details
Series
Gundam SEED Destiny
---
Physical
Item Size/Weight
39.0cm x 31.0cm x 9.0cm / 910g
---
---
What Customers Say About Us
My new go to place for buying Gunpla online! Have already made 2 orders for several kits and they always come quickly and well packaged. Couldn't recommend Kikatek enough. Elliot Walden
Best website for Gunpla or any related gundam products 10/10 would definitely buy from again best store 😊 Judah Clark
As always kikatek treat you like an real customer with care and respect. I have never been happier with a company. Also my order arrived fast without a mark on it! As standard with kikatek I have never had a box arrive damaged not once.thanks again to everyone at kikatek for their hard work and dedication.👍👍👍👍👍 Gary.d
Ordered on a whim as I couldn't get both items elsewhere. Was swiftly processed and dispatched, quick and professional with no fuss. Items arrived in perfect condition with no damage.

All around perfect experience. Ross Johnson
Good range of products and good service, with a selection of shipping options. Dave Edwards

[Damaged Packaging] MG Freedom Gundam Ver. 2.0 (Gundam SEED Destiny)