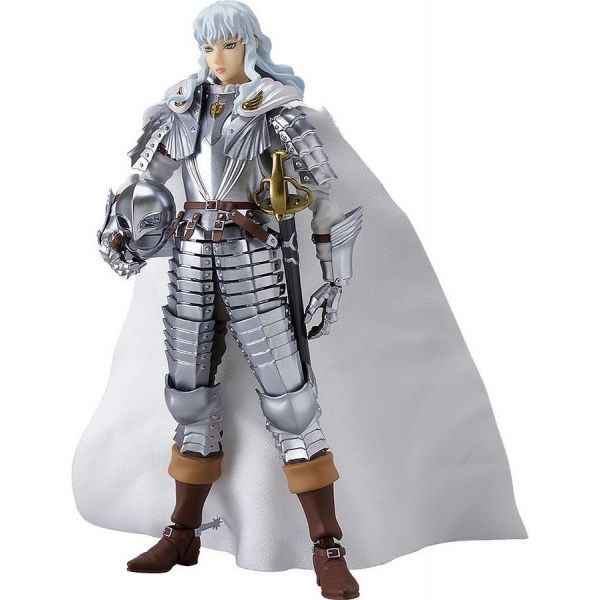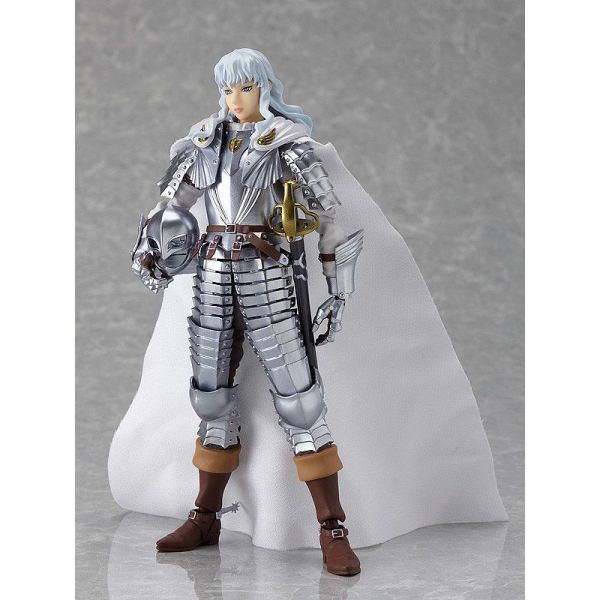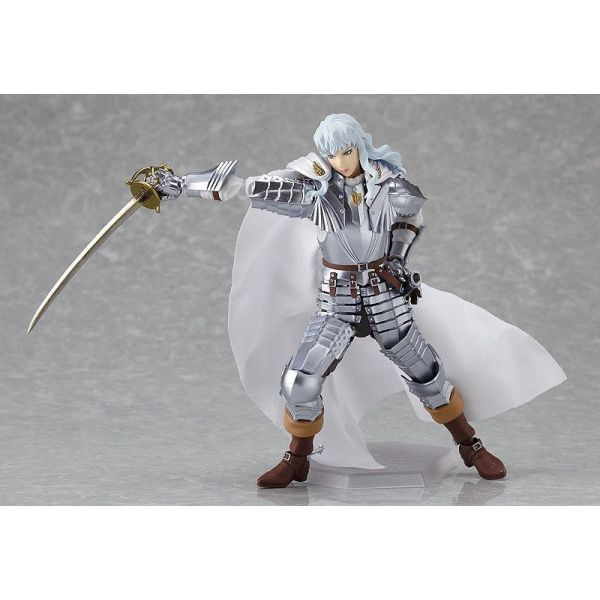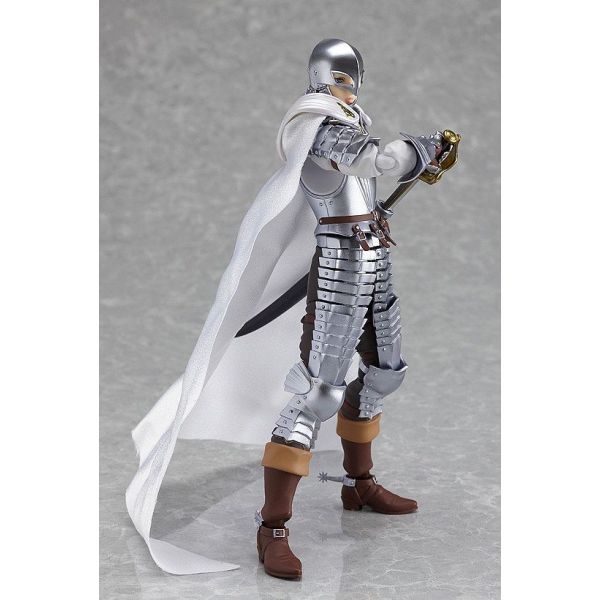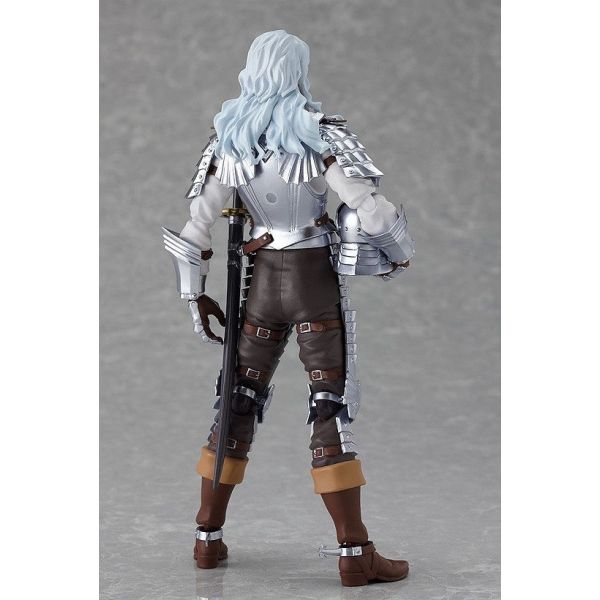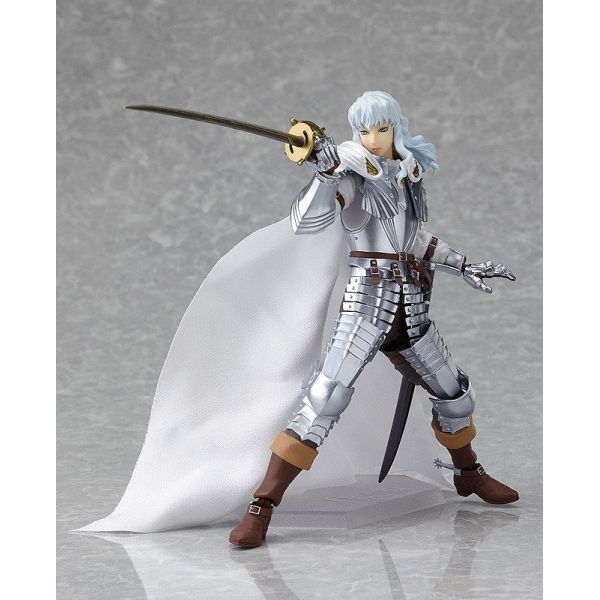 Griffith - figma # 138 Reissue (Berserk Movie)
Re-release of the figma of "White Hawk" Griffith from Berserk
Includes two face expression plates
Description
The charismatic founder of the Band of the Hawk, with great ambitions for the future.
気高き精神と大いなる夢を持つ白い鷹。

From the animated film, 'Berserk' comes a rerelease of the figma of "White Hawk" Griffith, the founder and leader of the Band of the Hawk!
He comes with a standard expression, as well as an confident expression, keeping an eye on his opponent. His sabre is included, which can he sheathed away or equipped for battle. His helmet is also included and can equipped. A cloth mantle is also included which can be attached and removed.
Figure Size: About 15.5cm tall
Materials: PVC, ABS
This is a posable action figure from the figma series.
Product Features
Re-release of the figma of "White Hawk" Griffith from Berserk
Includes two face expression plates
Accessories include his sabre and its scabbard, helmet, cloak and a display stand
Basic Specifications
References
---
Manufacturer / Brand
Good Smile Company
---
See Full Specifications
Full Specifications
Details
---
---
---
Sculptor
Max Factory - Masaki Asai
Physical
Item Size/Weight
22.0cm x 15.0cm x 7.5cm / 270g
What Customers Say About Us
Great quality item, fast delivery, no problems at all, recommended! DG
By far the best online company and customer service out there, and i mean it.

i bought an item , and returned it without no difficult issues most companies give.

and got an email on the same day saying the refund has been refunded .very fast response

il defenitely buy from them soon Uche
I came across this website by chance and saw an anime figure in stock and got on a whim as it isn't released until end of the month. Despite ordering during busy period shipping was super fast and package was wrapped sooo well!! Very happy with the service and added sweeties. Would defo purchase from
Store again Thankyou so much User
Really great rpice, was waiting for a long time to find the right price. Great screen arm from Dell, really can lift an engine block! Faultless service. ***** Jethro Hazelhurst
Really good service. I researched this product in terms of price. This site was markedly cheaper than others - including Amazon and Ebay!
The goods arrived quickly and safely and Iwas kept informed of progress during transit.
Will definately use again Sue Wilson

Griffith - figma # 138 Reissue (Berserk Movie)