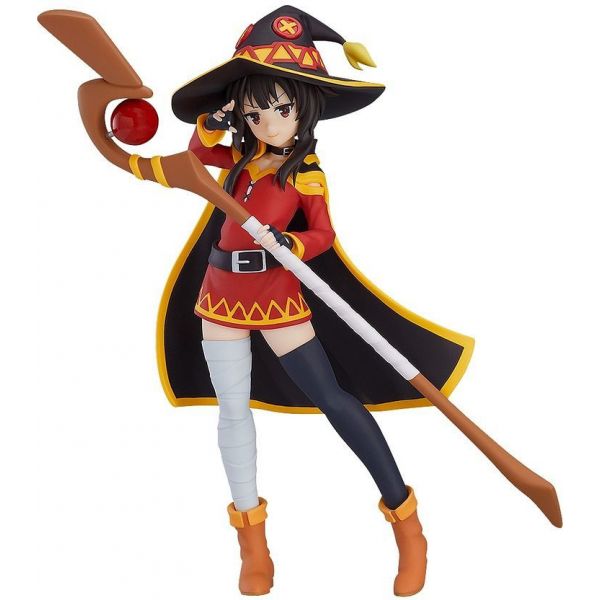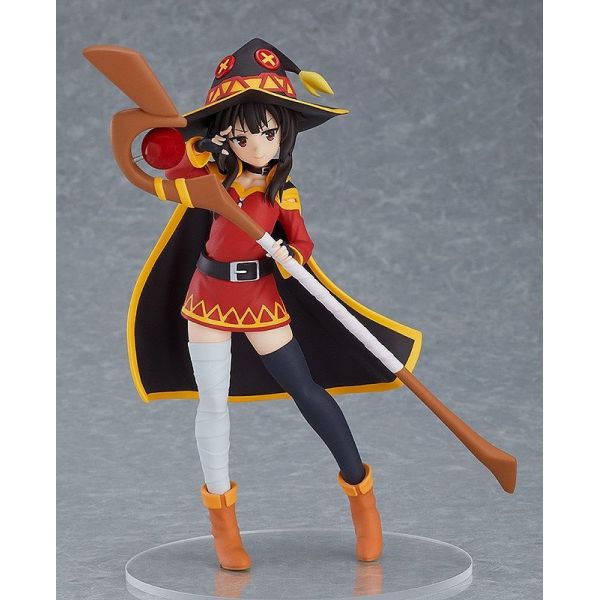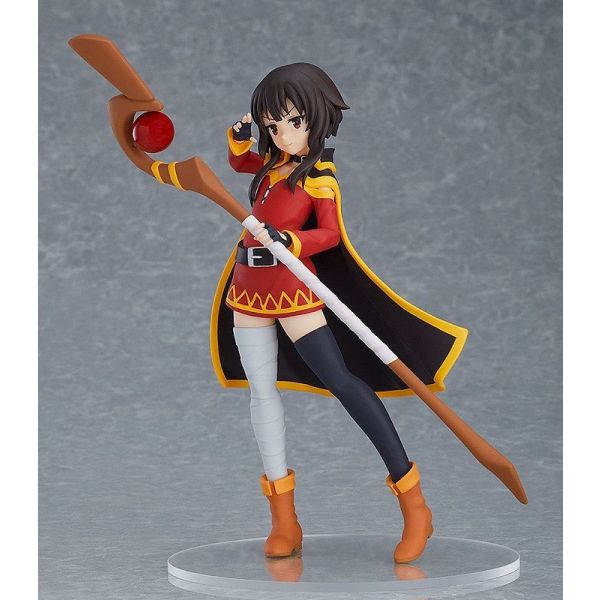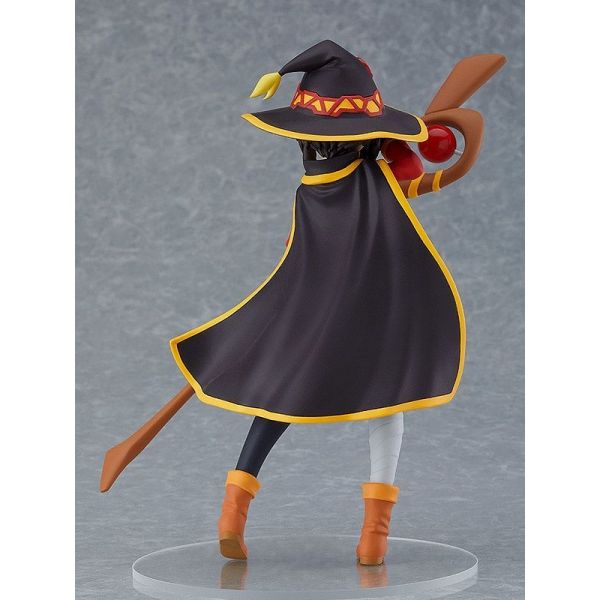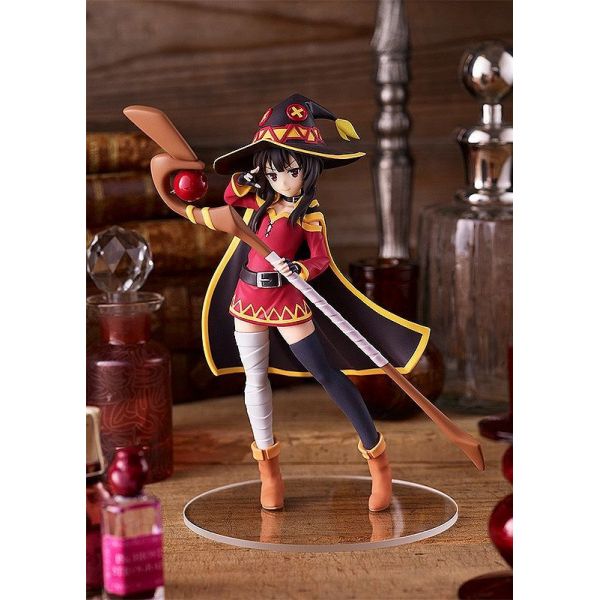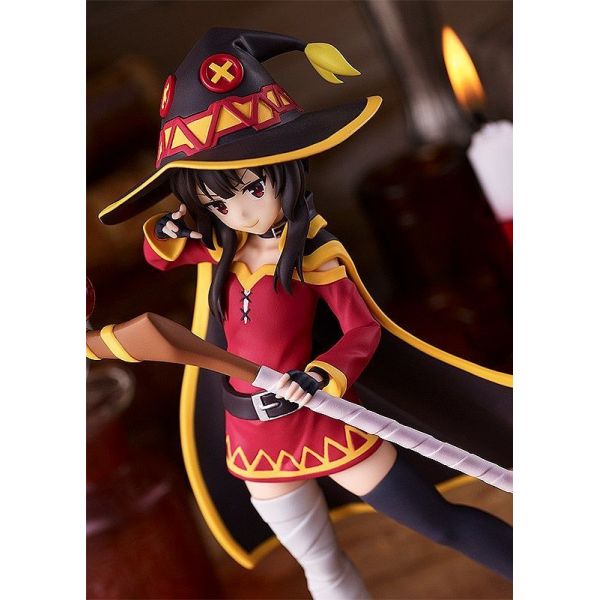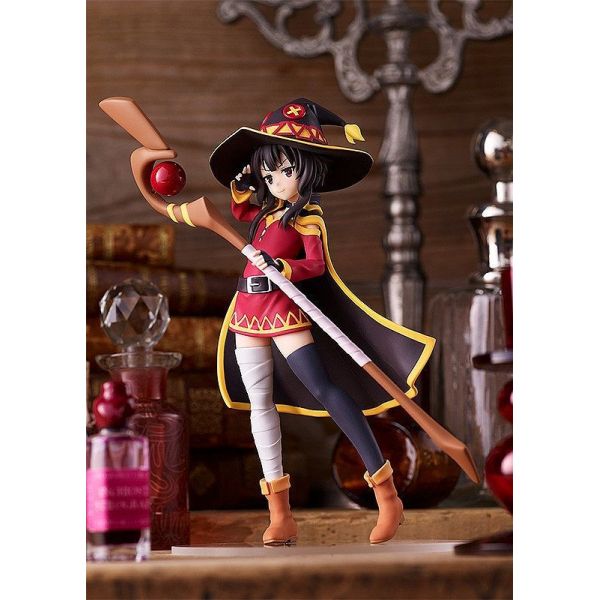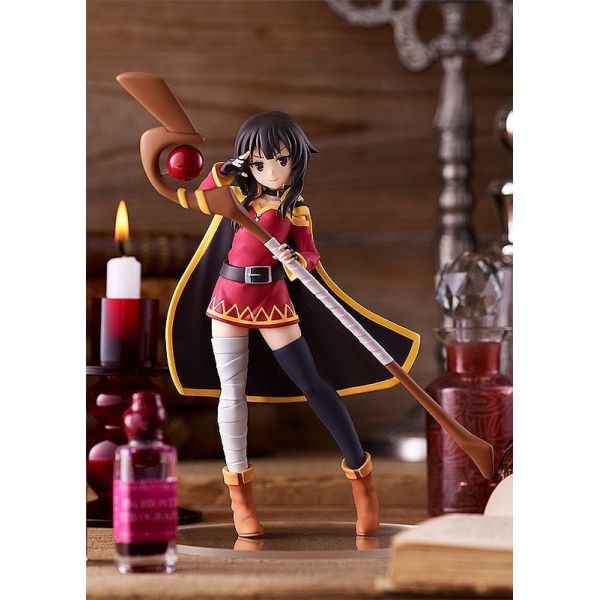 Megumin - Pop Up Parade PVC Statue (Kono Subarashii Sekai Ni Syukufuku Wo! Legend Of Crimson)
The fan favourite explosion obsessed mage from KonoSuba
Feature her iconic mage outfit with a removable hat
Approximately 17.5cm tall
My name is Megumin! The arch-wizard who casts the powerful Explosion spell!


— 我が名はめぐみん!アークウィザードを生業とし、最強の攻撃魔法〈爆裂魔法〉を操りし者! —
Description
The next character to join the Pop Up Parade series is Megumin from the movie "Kono Subarashii Sekai Ni Syukufuku Wo! Legend Of Crimson"! She's been sculpted in a cute, confident pose with her typical smug expression on her face. Her hat is also detachable!
Be sure to add her to your KonoSuba collection! — Eeeeeeeeeexplosion!
Figure Size: Approximately 17.5cm tall
Materials: ABS, PVC
This is a completed and painted, fixed-pose figure.
About Pop Up Parade
POP UP PARADE is a new series of figures that are easy to collect with affordable prices and releases planned just four months after preorders begin! Each figure stands around 17-18cm in height and the series features a vast selection of characters from popular anime and game series, with many more to be added soon!
Product Features
The fan favourite explosion obsessed mage from KonoSuba
Feature her iconic mage outfit with a removable hat
Approximately 17.5cm tall
Basic Specifications
References
---
Manufacturer / Brand
Max Factory
---
See Full Specifications
Full Specifications
Physical
Item Size/Weight
24.0cm x 18.0cm x 14.0cm / 370g
---
What Customers Say About Us
My order arrived quickly and was in good condition when it arrived. A good service, in fact. Mansur Darlington
Kikatek has always been a great company to deal with and this experience was no different. My hard drive was well packaged, arrived on time and very happy with the product. Mr James Sinclair
Good range of products and good service, with a selection of shipping options. Dave Edwards
Looking all over for a half decent PSU which will enable me to have a 3080 rtx in my system, nowhere had them. Another retailer couldn't find one I ordered in their warehouse so I found kikatek and they actually had stock.
When ordering I was very surprised to receive free priority shipping. It arrived here lightening fast.
I havent used it yet as I'm waiting for a new CPU and the 3080 rtx but now thats one worry off of my mind.
Will definitely use again. Wickeruk
Ordered on a whim as I couldn't get both items elsewhere. Was swiftly processed and dispatched, quick and professional with no fuss. Items arrived in perfect condition with no damage.

All around perfect experience. Ross Johnson

Megumin - Pop Up Parade PVC Statue (Kono Subarashii Sekai Ni Syukufuku Wo! Legend Of Crimson)