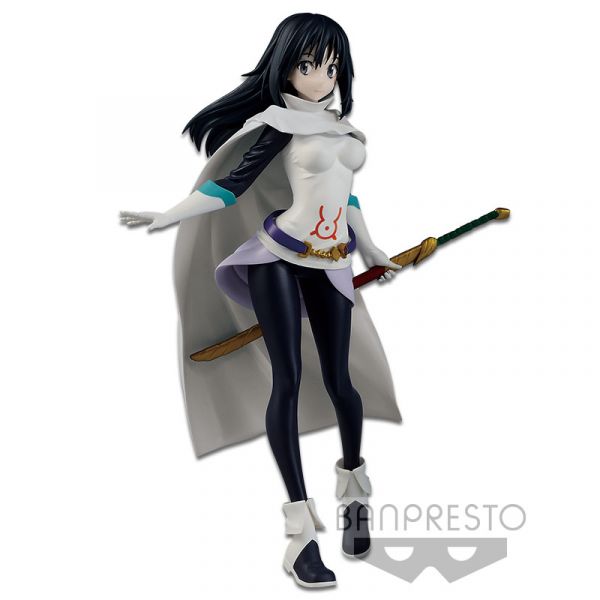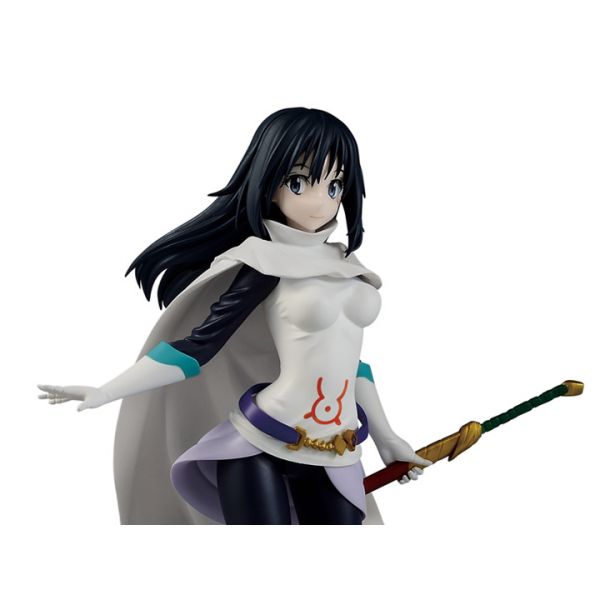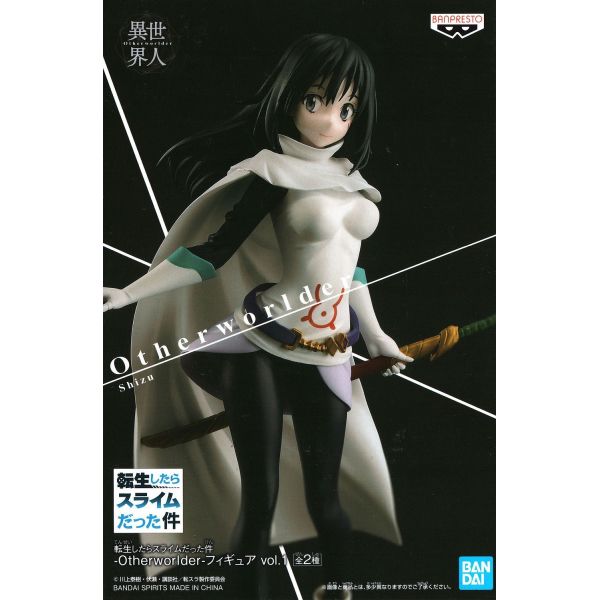 Shizue Izawa - Otherworlder Figure Vol.1 Part B (That Time I Got Reincarnated as a Slime)
That Time I Got Reincarnated as a Slime Otherworlder Vol 1 Part B
About 17cm tall
Description
From Banpresto comes a new entry to their "Otherworlder" line up — this time it's Shizu from "That Time I Got Reincarnated as a Slime"!
She's featured with her sword in hand, and her white mantle is flowing in the wind!
Add the Conqueror of Flames to your Tensura collection today!
About Shizue Izawa
Shizue Izawa (井沢静江), also known as just Shizu (シズ), was the companion of the previous Hero and a summoned Otherworlder from Japan.
Also known as the "The Conqueror Of Flames", an A+ ranked Adventurer of the Free Guild's Headquarters and the former homeroom teacher of the Freedom Academy's S Class students.
— Source: Tensura Wiki
Product Features
That Time I Got Reincarnated as a Slime Otherworlder Vol 1 Part B
About 17cm tall
Basic Specifications
References
---
Manufacturer / Brand
Banpresto
---
See Full Specifications
Downloads and Related Links
Full Specifications
Details
Series
That Time I Got Reincarnated as a Slime
---
Physical
Item Size/Weight
About 17cm tall
---
What Customers Say About Us
I searched all over for the Lindy brand of USB to Lightning cable that I had previous got direct from the manufacturer. Unfortunately they are no longer in stock by them, but Kikatek were able to supply at a fair price with quick service. Stephen - Worcester UK
Nendoroids decent priced,packaged superbly and delivered within a few days. Thank you and Happy Holidays! Kevin Hiew
Great quality item, fast delivery, no problems at all, recommended! DG
The service was quick and payment was easy using Amazon. The product was as advertised and arrived well wrapped. Michael
By far the best online company and customer service out there, and i mean it.

i bought an item , and returned it without no difficult issues most companies give.

and got an email on the same day saying the refund has been refunded .very fast response

il defenitely buy from them soon Uche

Shizue Izawa - Otherworlder Figure Vol.1 Part B (That Time I Got Reincarnated as a Slime)