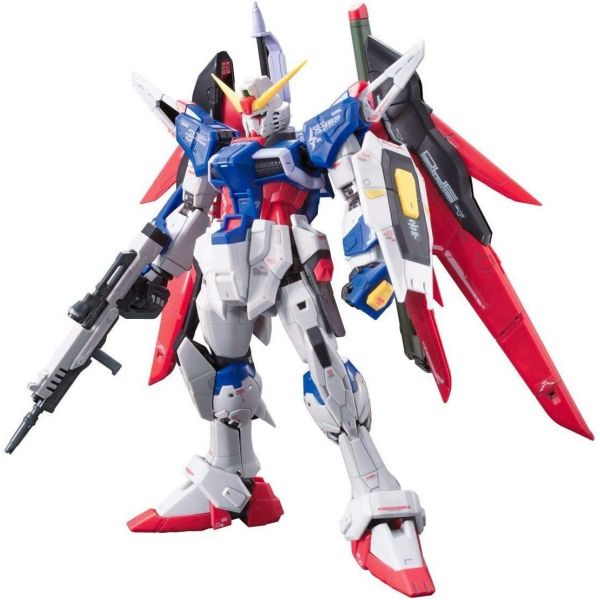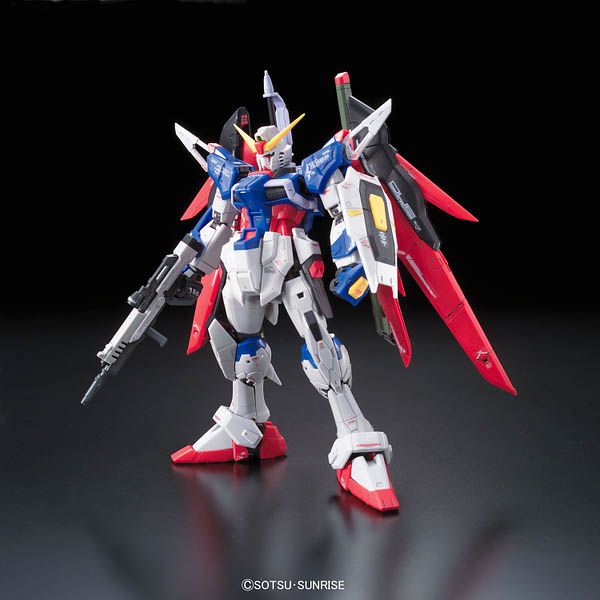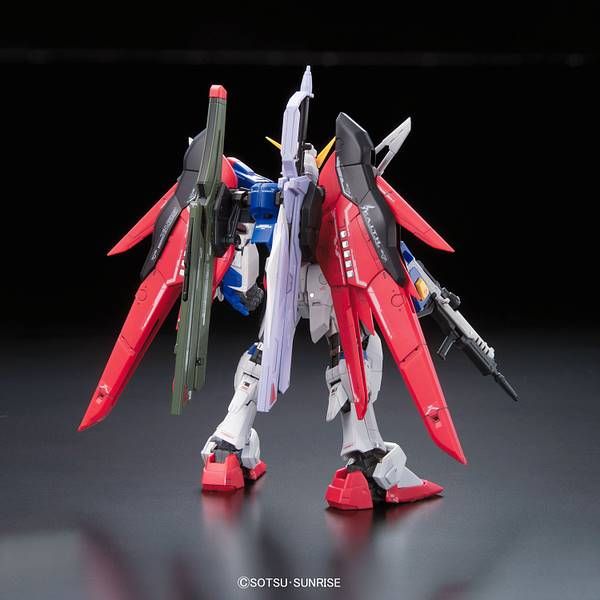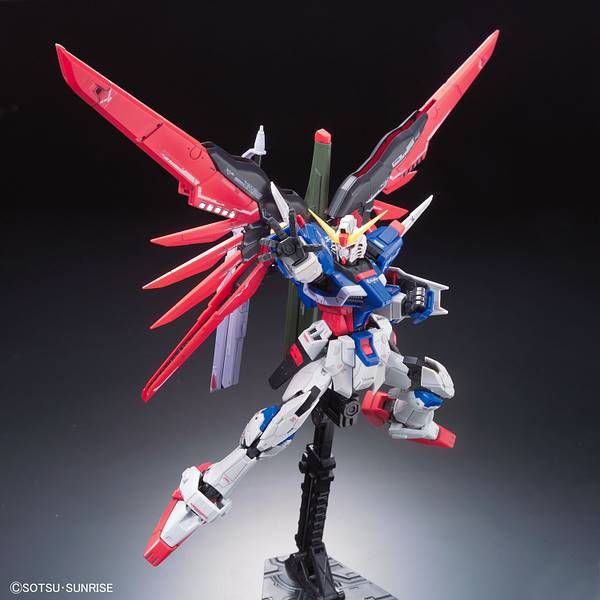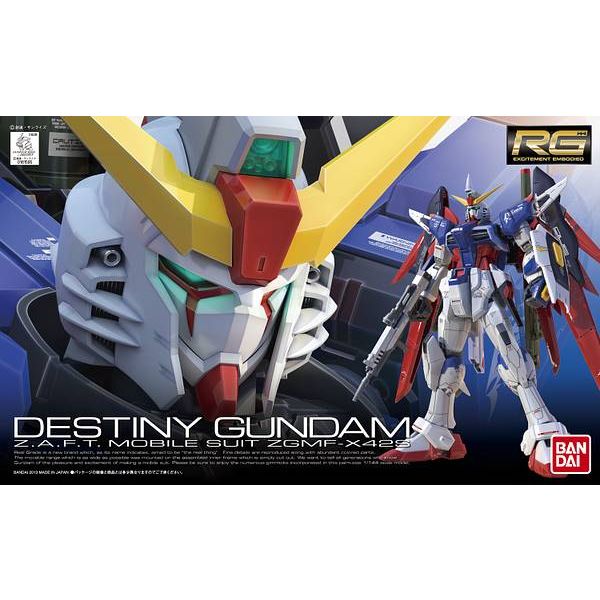 RG Destiny Gundam ZGMF-X42S - Z.A.F.T Mobile Suit (Gundam Seed Destiny)
Real Grade Destiny Gundam from "Gundam Seed Destiny"
1/144 Scale
Description
From the amazing anime series "Gundam SEED Destiny" comes this Real Grade version of the Destiny Gundam piloted by Shinn Asuka. It comes complete with its massive weapons and end result looks stunning!
Get yours today and start building your very own Destiny Gundam!
About the ZGMF-X42S Destiny Gundam
The ZGMF-X42S Destiny Gundam is a high-performance general-purpose MS commissioned by ZAFT Chairman Gilbert Durandal, who ordered it to be incorporated with the most advanced technology of the time, including technologies banned by the Junius Treaty. Based on the ZGMF-X56S Impulse Gundam and Shinn Asuka's combat data, it is designed to handle any combat situations with a single set of varied armament, a concept first tested on the ZGMF-X56S/θ Destiny Impulse. For close combat, it has two beam boomerangs that double as beam sabres, a pair of palm beam cannons, and a large beam sword. For ranged battle, it is equipped with a long-range beam cannon and a beam rifle. For defense, it mounts a small physical shield as well as two beam shield generators.
Product Features
Real Grade Destiny Gundam from "Gundam Seed Destiny"
1/144 Scale
Basic Specifications
References
---
Manufacturer / Brand
Bandai
---
See Full Specifications
Downloads and Related Links
Full Specifications
Details
Series
Gundam Seed Destiny
---
---
Physical
Item Size/Weight
31.3cm x 19.2cm x 8.3cm / 430g
---
---
What Customers Say About Us
I searched all over for the Lindy brand of USB to Lightning cable that I had previous got direct from the manufacturer. Unfortunately they are no longer in stock by them, but Kikatek were able to supply at a fair price with quick service. Stephen - Worcester UK
Great quality, my 12yr old plantronics encore dual headset is now as good as new.
Went for standard delivery and received within 3 working days.
Will use Kikatek again Neil C
Ordered a new monitor from Kikatek
The monitor arrived well packaged the next day by DPD, this was extremely good considering it was the week before Christmas. I would not hesitate to purchase items from Kikatek again, a very good service. Neil Wilson
Kikatek has always been a great company to deal with and this experience was no different. My hard drive was well packaged, arrived on time and very happy with the product. Mr James Sinclair
Looking all over for a half decent PSU which will enable me to have a 3080 rtx in my system, nowhere had them. Another retailer couldn't find one I ordered in their warehouse so I found kikatek and they actually had stock.
When ordering I was very surprised to receive free priority shipping. It arrived here lightening fast.
I havent used it yet as I'm waiting for a new CPU and the 3080 rtx but now thats one worry off of my mind.
Will definitely use again. Wickeruk

RG Destiny Gundam ZGMF-X42S - Z.A.F.T Mobile Suit (Gundam Seed Destiny)