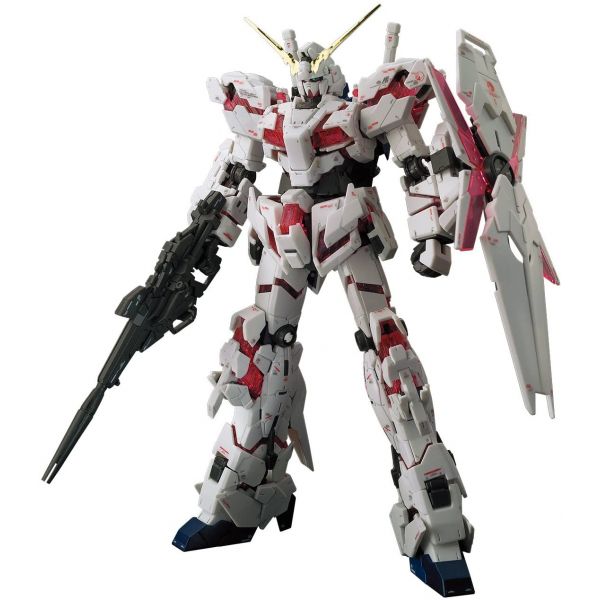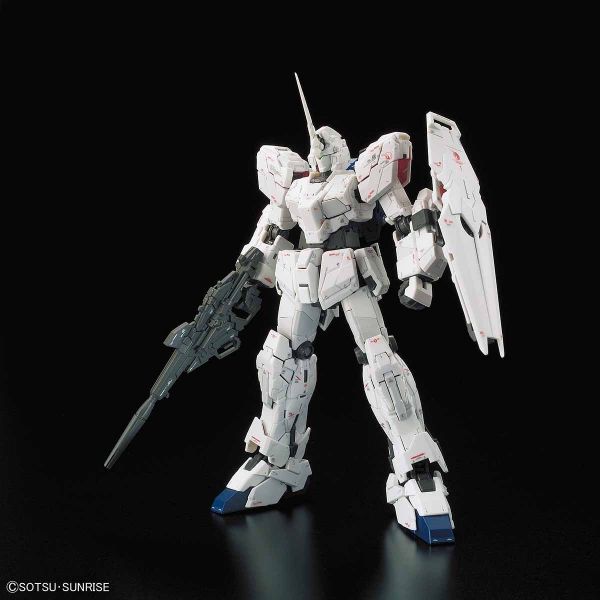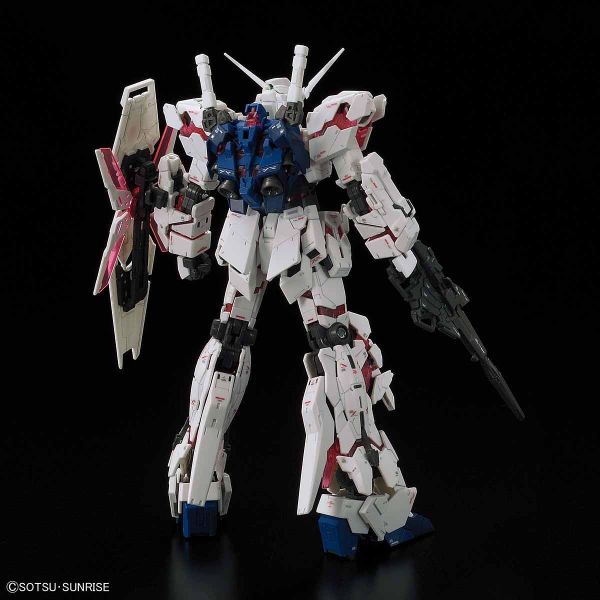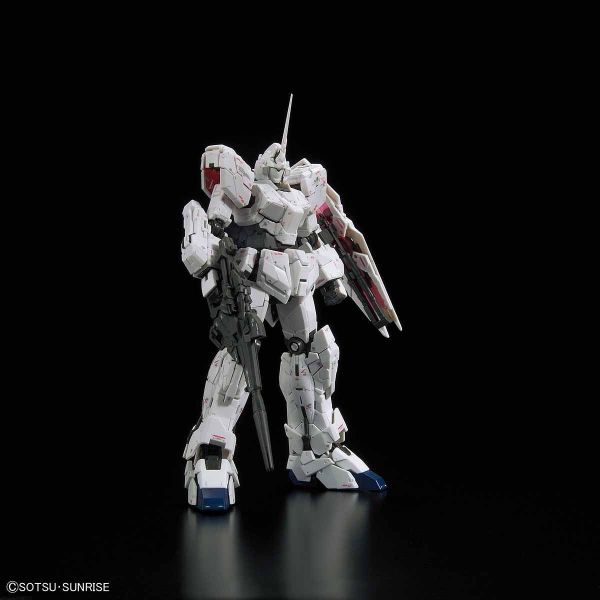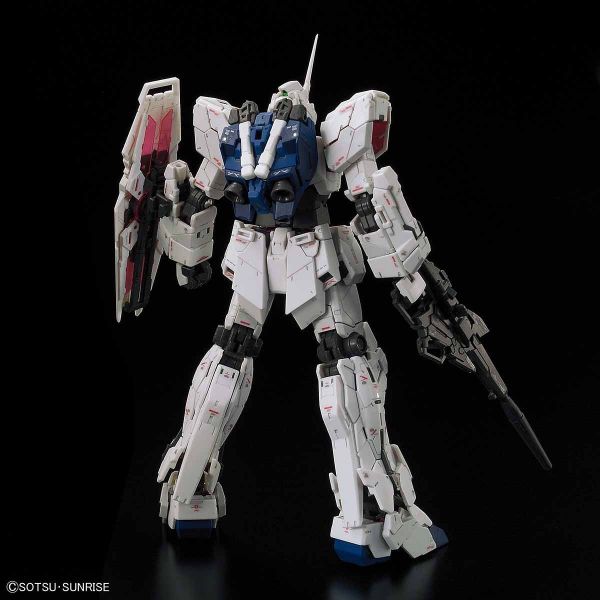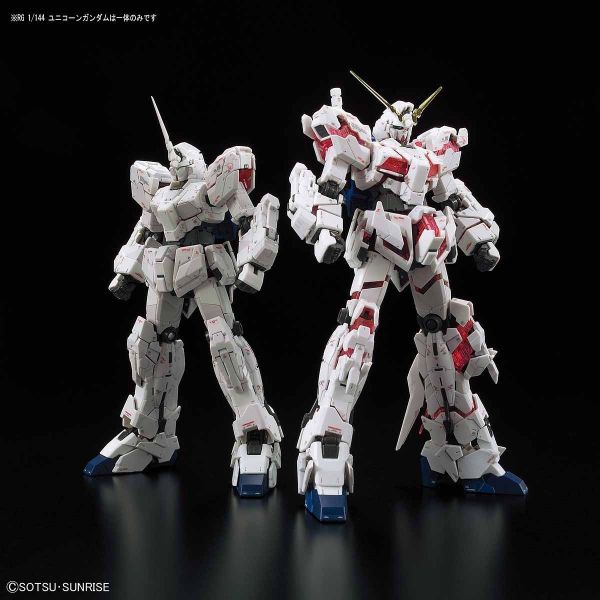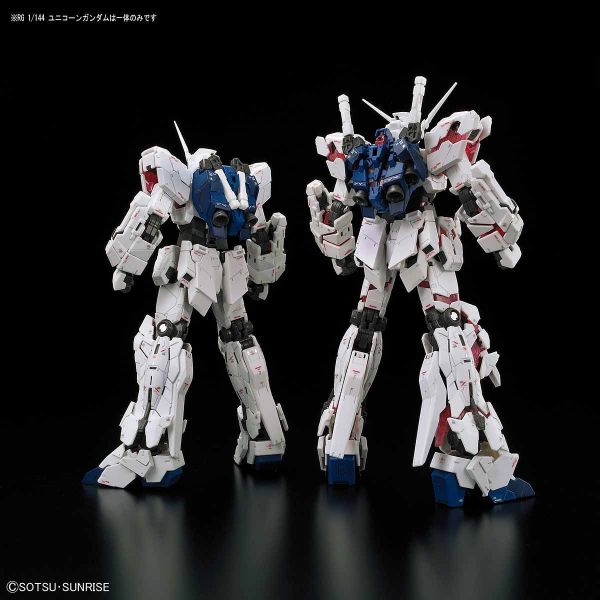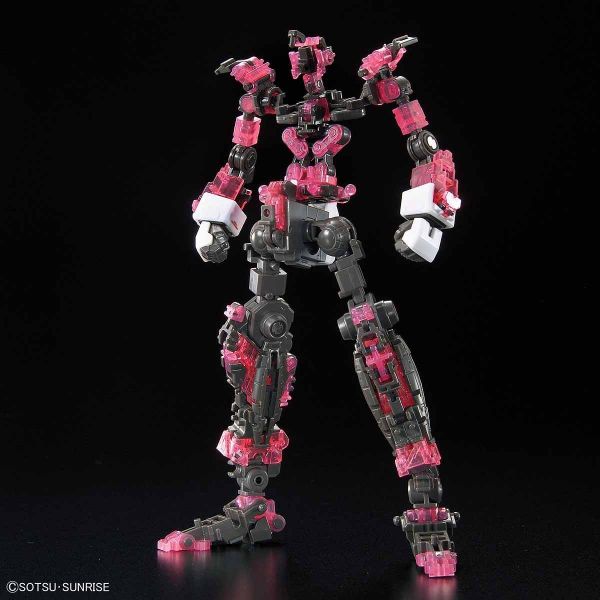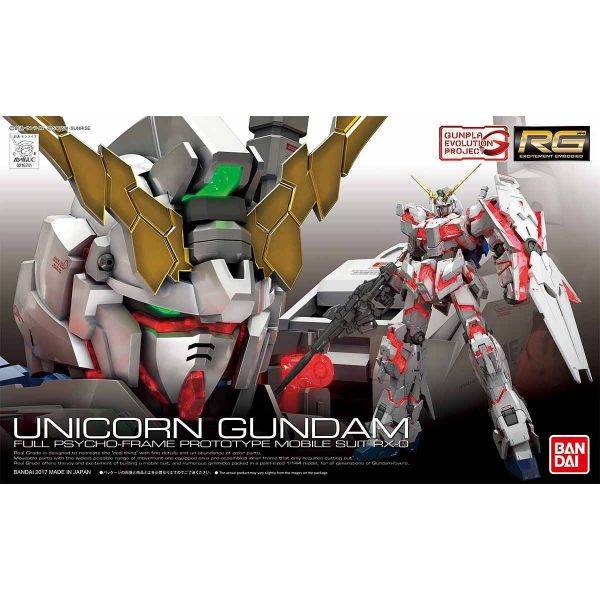 RG Unicorn Gundam RX-0 - Full Psycho-Frame Prototype Mobile Suit (Gundam Unicorn)
Real Grade Unicorn Gundam RX-0
1/144 scale
Description
Released in commemoration of the 1/1 scale RX-0 Unicorn Gundam installed at the Diver City Tokyo Plaza shopping centre, this Real Grade kit features an advanced inner framework, and can transform between Unicorn mode and Destroy mode. It's armed with a Beam Magnum, a Hyper Bazooka, a shield and two beam sabres.
Get yours today!
About RX-0 Unicorn Gundam
The RX-0 Unicorn Gundam is the titular prototype mobile suit of the Mobile Suit Gundam Unicorn novel, its OVA adaptation and the television re-cut. Developed by Anaheim Electronics for the Earth Federation, it concealed a secret that could shake the future of all humanity, for it was the key to opening Laplace's Box. Piloted by Banagher Links after his father Cardeas Vist, the head of the Vist Foundation, entrusted it to him at the dawn of the Third Neo Zeon War in U.C. 0096.
Product Features
Real Grade Unicorn Gundam RX-0
1/144 scale
Basic Specifications
References
---
Manufacturer / Brand
Bandai
---
See Full Specifications
Full Specifications
Details
Series
Gundam UC (Unicorn)
---
Physical
Item Size/Weight
31.0cm x 19.0cm x 8.0cm / 510g
---
---
What Customers Say About Us
By far the best online company and customer service out there, and i mean it.

i bought an item , and returned it without no difficult issues most companies give.

and got an email on the same day saying the refund has been refunded .very fast response

il defenitely buy from them soon Uche
I've ordered a Samsung Tab S7+ Keyboard Cover and it got delivered the next day without even selecting that as an option. And the price was the best on the web. Razvan Alexandru Ghiculescu
My order arrived quickly and was in good condition when it arrived. A good service, in fact. Mansur Darlington
Ordered a new monitor from Kikatek
The monitor arrived well packaged the next day by DPD, this was extremely good considering it was the week before Christmas. I would not hesitate to purchase items from Kikatek again, a very good service. Neil Wilson
I came across this website by chance and saw an anime figure in stock and got on a whim as it isn't released until end of the month. Despite ordering during busy period shipping was super fast and package was wrapped sooo well!! Very happy with the service and added sweeties. Would defo purchase from
Store again Thankyou so much User

RG Unicorn Gundam RX-0 - Full Psycho-Frame Prototype Mobile Suit (Gundam Unicorn)