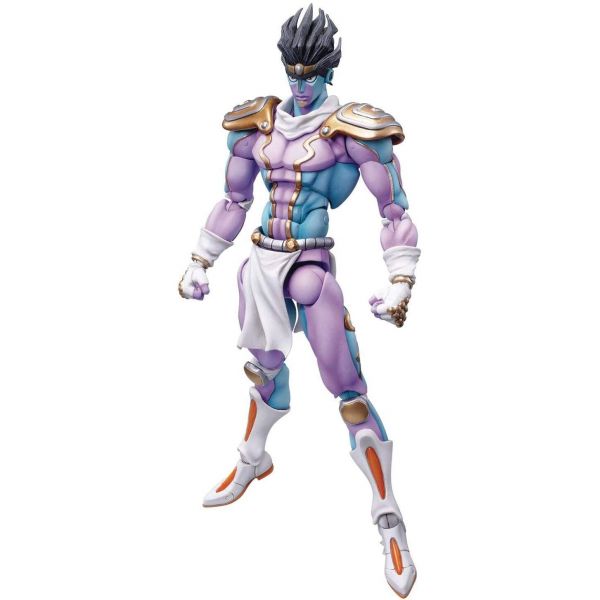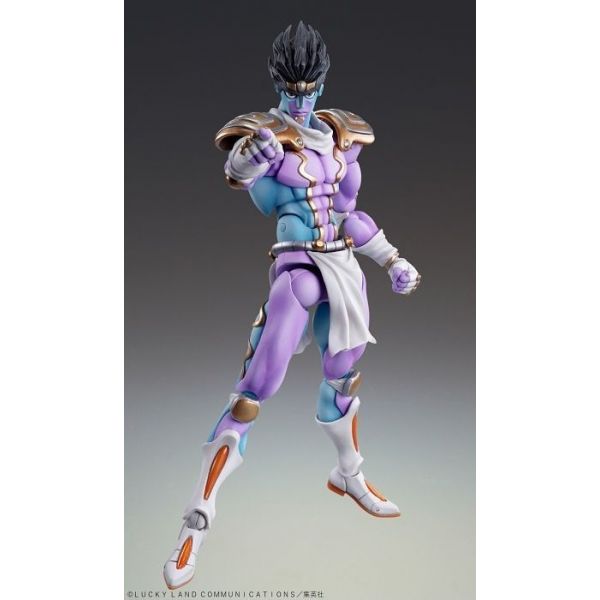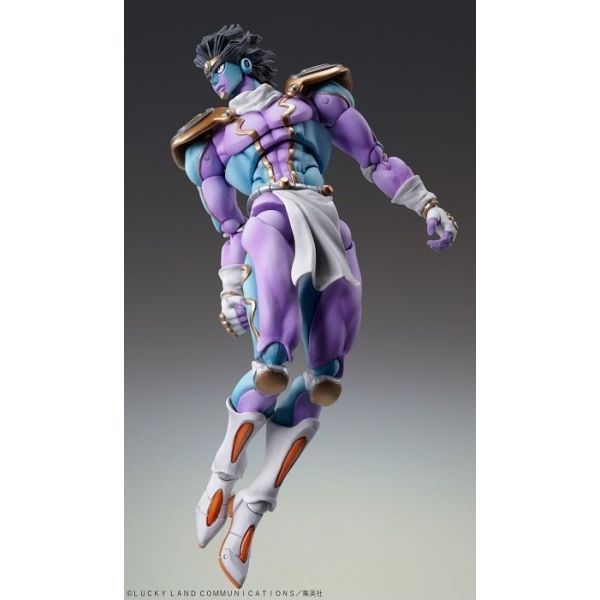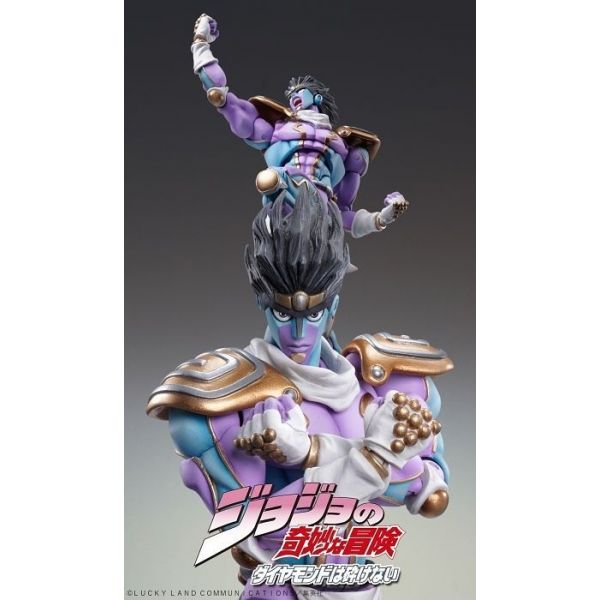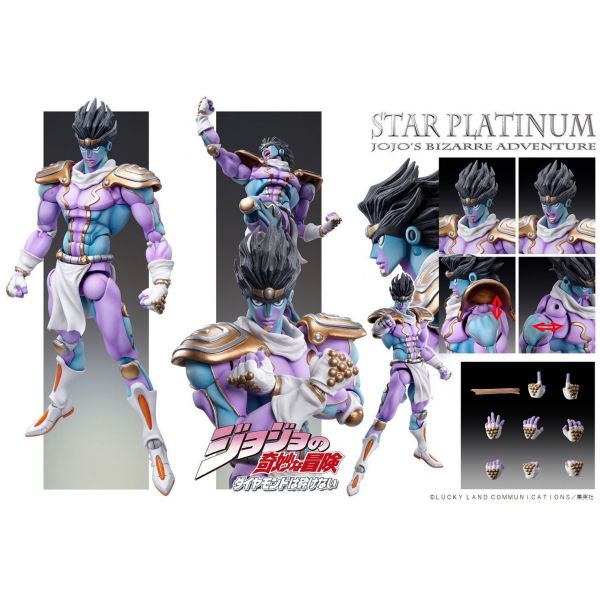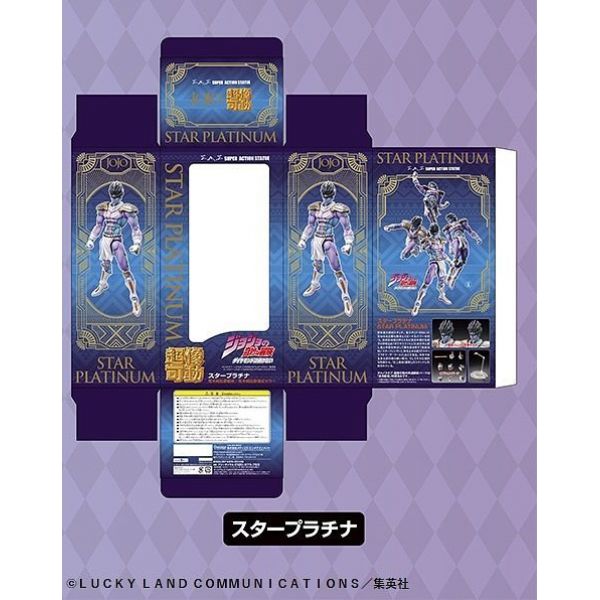 Star Platinum - Super Action Statue Reissue (JoJo's Bizarre Adventure Part 4)
Featuring Jotaro Kujo's Stand — Star Platinum!
Includes 8 different hand gestures and 2 swappable faces
Approximately 16cm tall
Star Platinum — the Stand of Jotaro Kujo. One of the very first Stands introduced, it is featured along with Jotaro in three parts of the series, most prominently in Stardust Crusaders.

Description
Star Platinum is back! In its vivid Season 4 colouration, Jotaro Kujo's Stand is ready for action! It's 16cm tall and jointed every which way for ultimate posing ability!
Included are eight interchangeable hands, two faces and a display stand with a posing arm will help Star Platinum deal with any battle situation with deadly efficiency, including dealing its Sheer Heart Attack technique! Order today, and let the rumble begin!
Figure Size: Approximately 16cm tall
Materials: PVC, ABS, nylon
Set Contents
Main figure
Interchangeable faces (x2)
Interchangeable hands (x8)
Stand for display
Product Features
Featuring Jotaro Kujo's Stand — Star Platinum!
Includes 8 different hand gestures and 2 swappable faces
Approximately 16cm tall
Basic Specifications
References
---
Manufacturer / Brand
Medicos
---
See Full Specifications
Full Specifications
Details
Series
JoJo's Bizarre Adventure
---
Physical
Item Size/Weight
23.0cm x 15.0cm x8.5cm / 270g
What Customers Say About Us
I came across this website by chance and saw an anime figure in stock and got on a whim as it isn't released until end of the month. Despite ordering during busy period shipping was super fast and package was wrapped sooo well!! Very happy with the service and added sweeties. Would defo purchase from
Store again Thankyou so much User
My order arrived quickly and was in good condition when it arrived. A good service, in fact. Mansur Darlington
Kikatek has always been a great company to deal with and this experience was no different. My hard drive was well packaged, arrived on time and very happy with the product. Mr James Sinclair
I searched all over for the Lindy brand of USB to Lightning cable that I had previous got direct from the manufacturer. Unfortunately they are no longer in stock by them, but Kikatek were able to supply at a fair price with quick service. Stephen - Worcester UK
Ordered a new monitor from Kikatek
The monitor arrived well packaged the next day by DPD, this was extremely good considering it was the week before Christmas. I would not hesitate to purchase items from Kikatek again, a very good service. Neil Wilson

Star Platinum - Super Action Statue Reissue (JoJo's Bizarre Adventure Part 4)