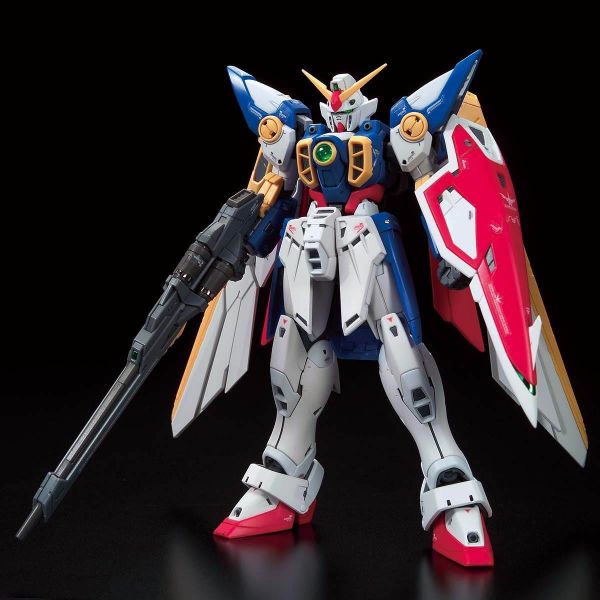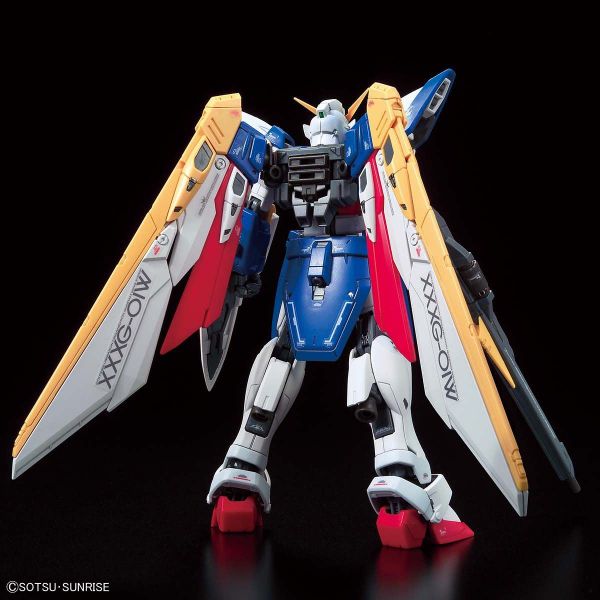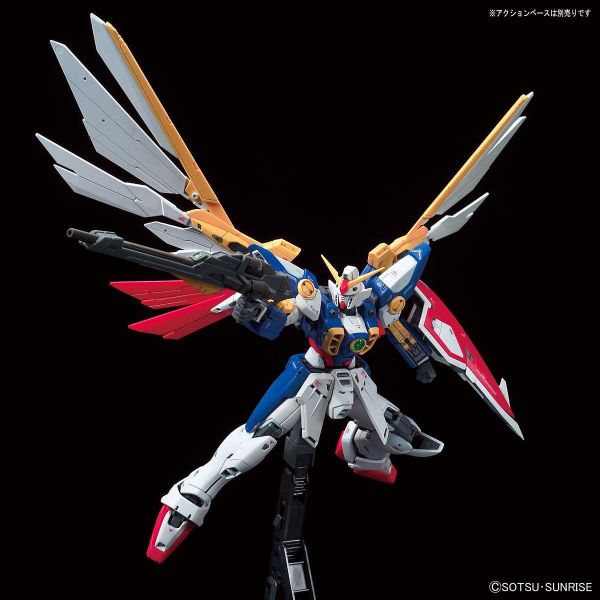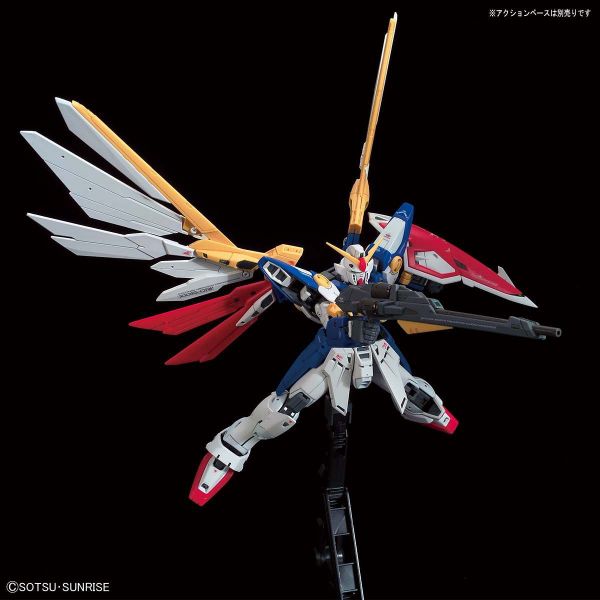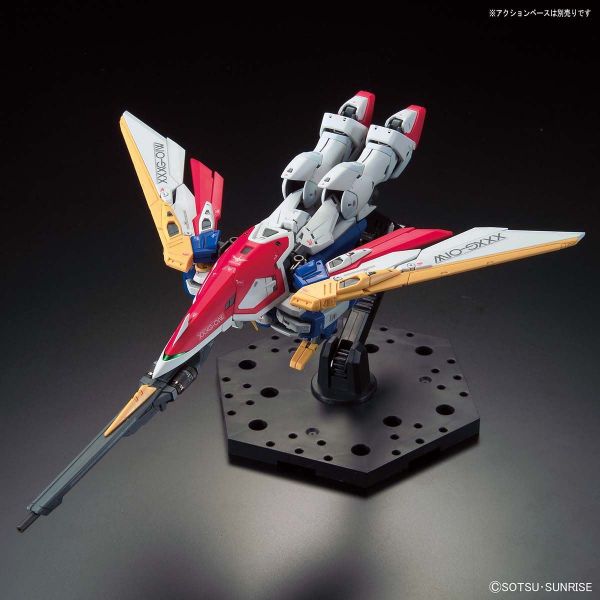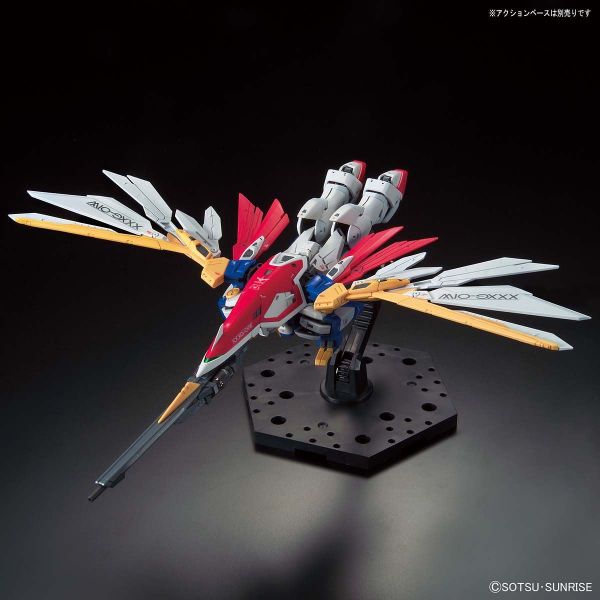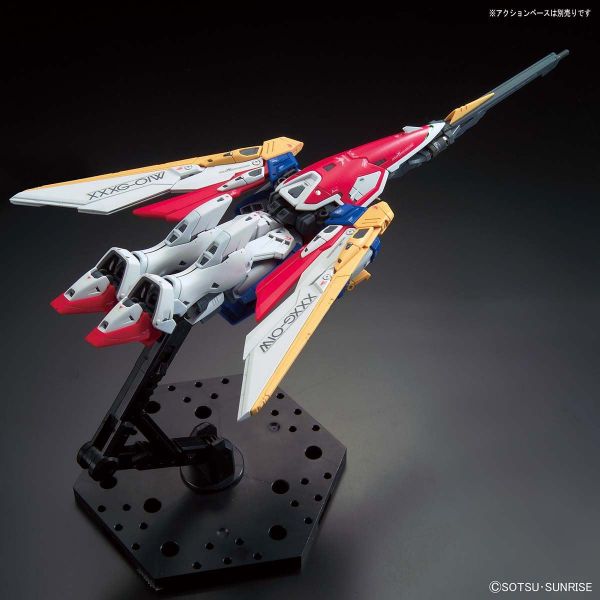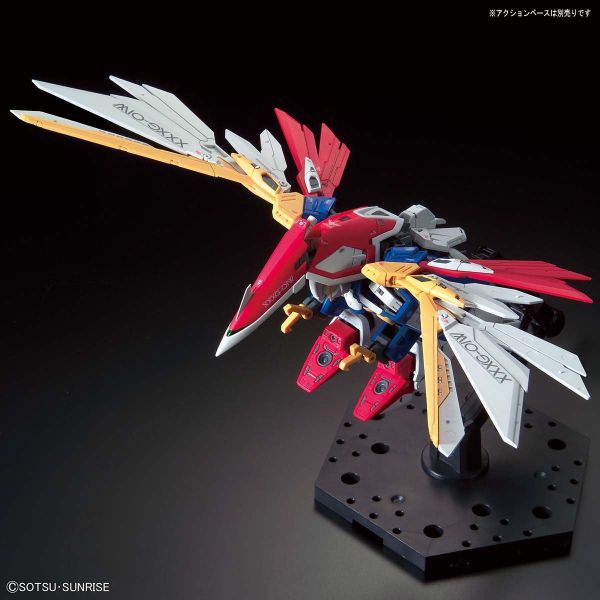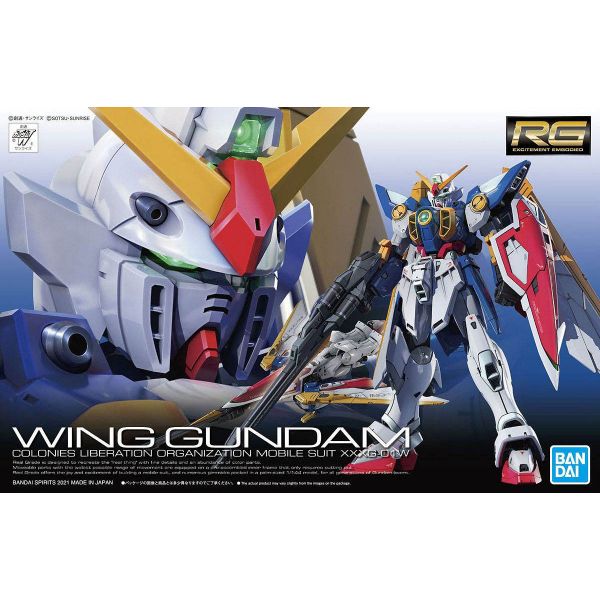 [Damaged Packaging] RG Wing Gundam (Mobile Suit Gundam Wing)
MS joints for use at the base of the wings
Can be transformed into Bird Mode by reconfiguring parts
Graded Item Information
Grade / Condition
Like New
---
Important Notes
Box slightly dented. All items inside as new.
Description
A brand-new RG kit of one of the most popular Gundams out there: the Wing Gundam from "Gundam Wing!" This kit recreates the original Wing Gundam as it first appears in the TV anime series.

Various gimmicks and mechanisms have been crafted in 1/144 scale to allow the Wing to be displayed in poses straight from the anime. Articulation gimmicks have also been created in the wings to give them more bird-like posing abilities.
Don't miss this latest Real Grade entry! Get yours today!
Accessories
Buster rifle x1
Shield x1
Beam sabre x1
Hand parts x3 pairs
Weapon-grasping hand (right) x1
Action base support parts x1
Realistic decals
Product Features
MS joints for use at the base of the wings
Built-in gimmicks in the torso and shoulders to allow dynamic posing with the beam saber and beam rifle
Can be transformed into Bird Mode by reconfiguring parts
Action base support parts are included to support display in MS form or Bird Mode.
Product Type
This is a【Plastic Model Kit】that requires assembly.
Basic Specifications
References
Quick Find Code
EXD/1451642
---
Manufacturer / Brand
Bandai
---
Details
Series
Mobile Suit Gundam Wing
---
Mobile Suit
XXXG-01W Wing Gundam
---
Piloted By
Heero Yuy
Trowa Barton
Lady Une
Sei Iori +
---
Physical
Item Size/Weight
31.0cm x 20.0cm x 9.3cm / 470g
---
---
Downloads and Related Links
What Customers Say About Us
Bought a gunpla model for the first time. Great service - item arrived quickly and good communication from the shop following my order. Package was carefully wrapped and arrived in perfect condition. Shop had excellent selection and very competitive prices compared to other retailers. Will definitely shop with them again. Toby
Honestly found you by chance while looking for a particular Gundam. The pricing was good. Your amazon pay functionality made it so simple to purchase and your turnaround time is excellent. I literally ordered. Got my email confirmation and delivery notice within a couple hours. And got the item in just over a day delivery period. Will be looking to get more from you if this is the constant service and quality. Thank you. Craig Van winsen
It came right on time and packaged very securely. Definitely will be ordering more Gunpla in the future. 👏🏿👏🏿 Christopher Medford
Fast delivery , item very well packaged. Product as described. Website easy to use .

Thank you Mr Coughtrey
Best website for Gunpla or any related gundam products 10/10 would definitely buy from again best store 😊 Judah Clark

[Damaged Packaging] RG Wing Gundam (Mobile Suit Gundam Wing)