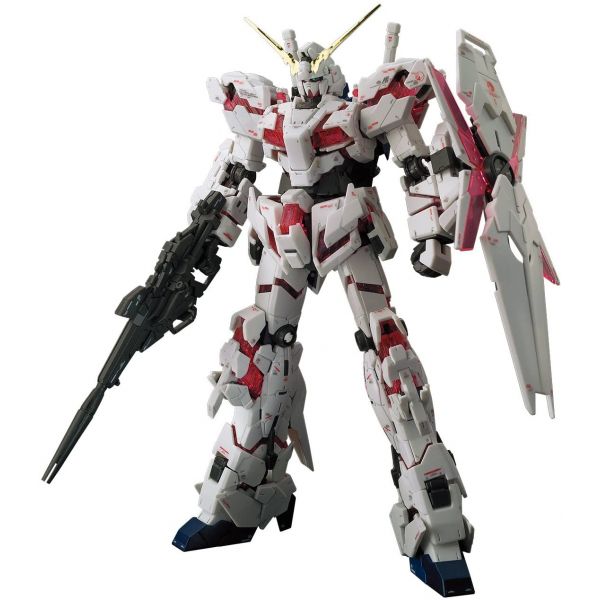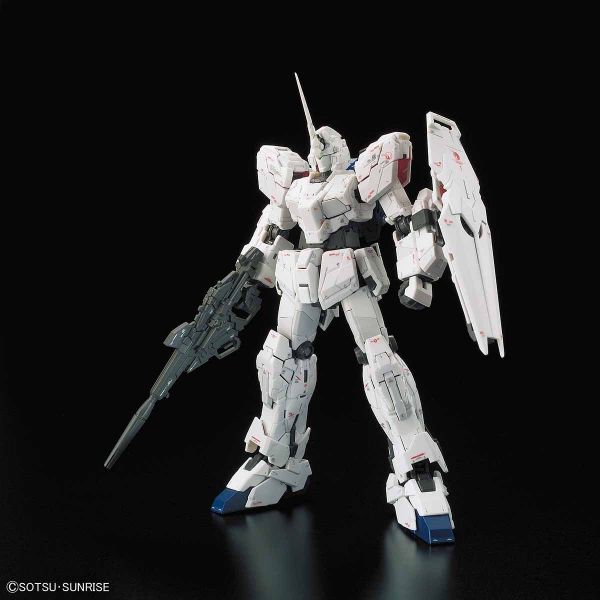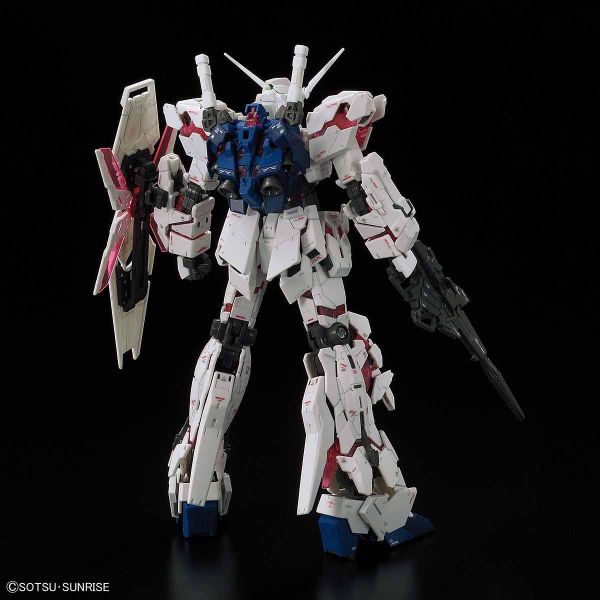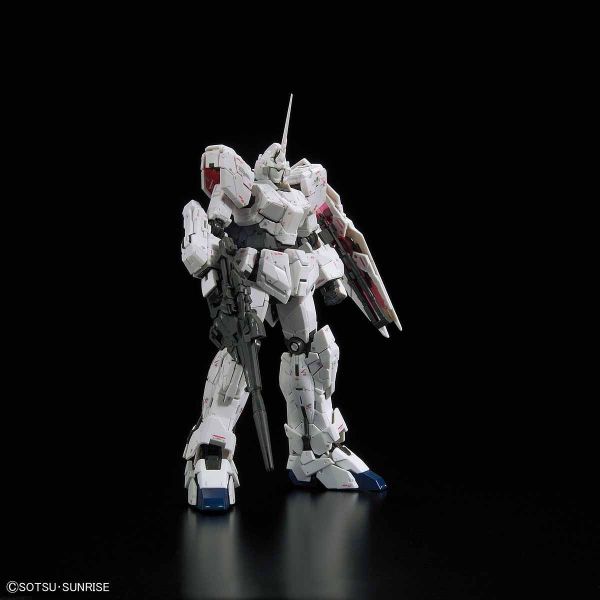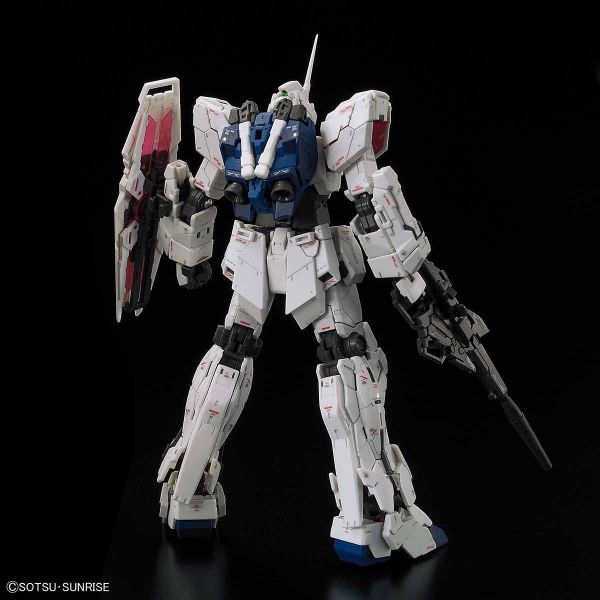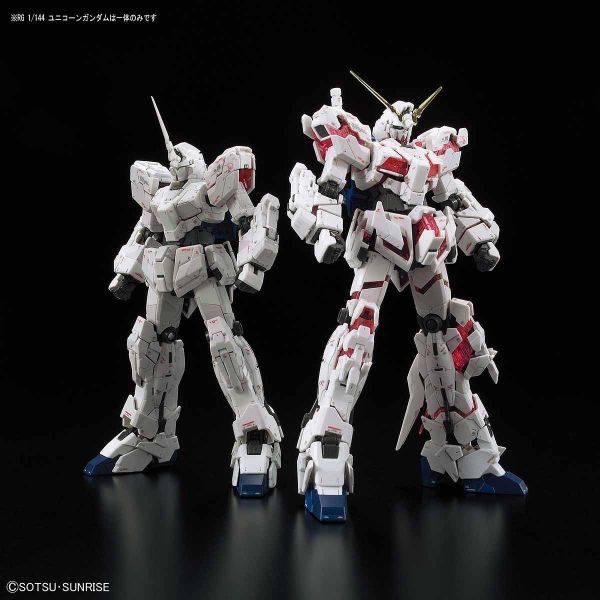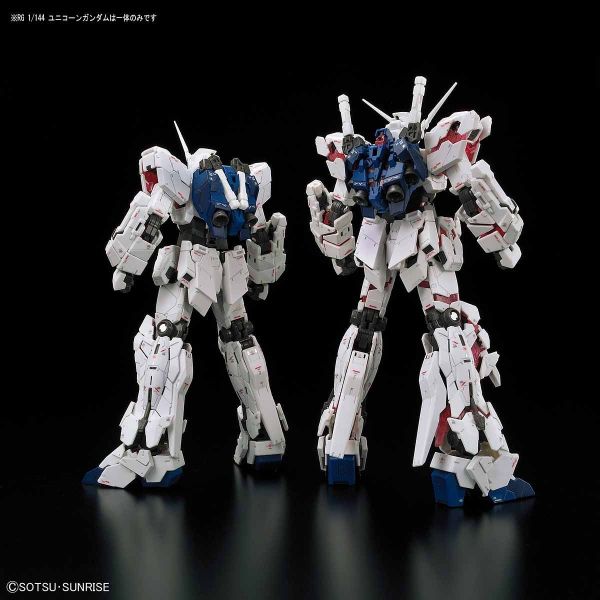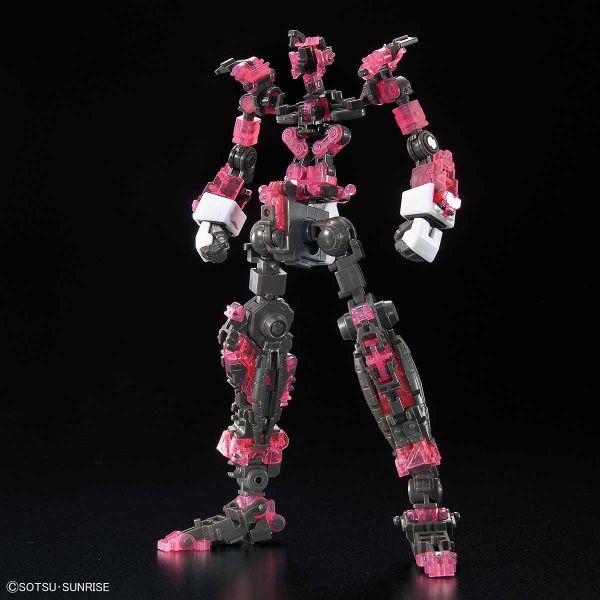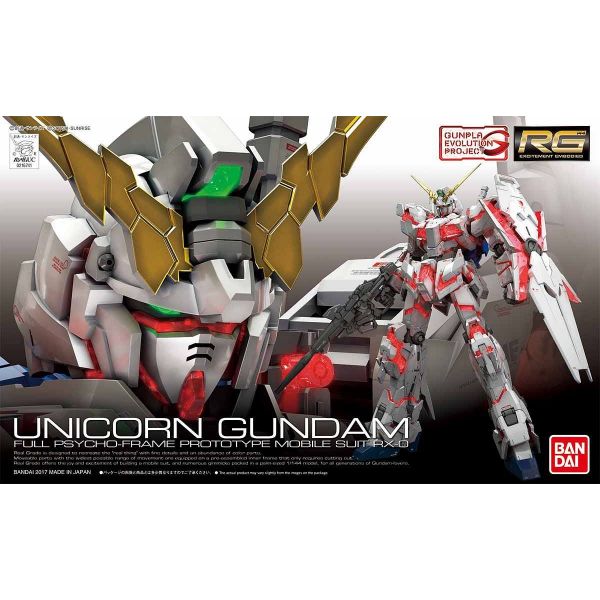 [Damaged Packaging] RG RX-0 Unicorn Gundam - Full Psycho-Frame Prototype Mobile Suit (Gundam Unicorn)
Real Grade Unicorn Gundam RX-0
1/144 scale
Graded Item Information
Grade / Condition
Like New
---
Important Notes
One corner of the box is slightly dented and torn. All items inside are sealed and in perfect, as new condition.
Description
Released in commemoration of the 1/1 scale RX-0 Unicorn Gundam installed at the Diver City Tokyo Plaza shopping centre, this Real Grade kit features an advanced inner framework, and can transform between Unicorn mode and Destroy mode. It's armed with a Beam Magnum, a Hyper Bazooka, a shield and two beam sabres.
Get yours today!
About RX-0 Unicorn Gundam
The RX-0 Unicorn Gundam is the titular prototype mobile suit of the Mobile Suit Gundam Unicorn novel, its OVA adaptation and the television re-cut. Developed by Anaheim Electronics for the Earth Federation, it concealed a secret that could shake the future of all humanity, for it was the key to opening Laplace's Box. Piloted by Banagher Links after his father Cardeas Vist, the head of the Vist Foundation, entrusted it to him at the dawn of the Third Neo Zeon War in U.C. 0096.
Product Features
Real Grade Unicorn Gundam RX-0
1/144 scale
Product Type
This is a【Plastic Model Kit】that requires assembly.
Basic Specifications
References
Quick Find Code
EXD/1462954
---
Manufacturer / Brand
Bandai
---
Details
Series
Gundam UC (Unicorn)
---
Physical
Item Size/Weight
31.0cm x 19.0cm x 8.0cm / 510g
---
---
Downloads and Related Links
What Customers Say About Us
Amazing experience, I messed up my delivery postcode and they told me straight after placing the order, then amended it to the correct one. Afterwards it was dispatched within 2 hours and arrived early the next day. Amazing customer service and will order again soon. Aetolia
Fast delivery , good quality product, one happy child 😊 Mandy
Kikatek are consistently first class in terms of choice, delivery speed and price. Stacy Collins
This was my first order from Kikatek, it arrived very quickly and very well packed. Gundam aren't that easy to get in the UK so it's good to find a supplier I can trust. Everything was in perfect condition. Highly recommended. I will definitely order again from here. Ian Fakenbridge
My new go to place for buying Gunpla online! Have already made 2 orders for several kits and they always come quickly and well packaged. Couldn't recommend Kikatek enough. Elliot Walden

[Damaged Packaging] RG RX-0 Unicorn Gundam - Full Psycho-Frame Prototype Mobile Suit (Gundam Unicorn)