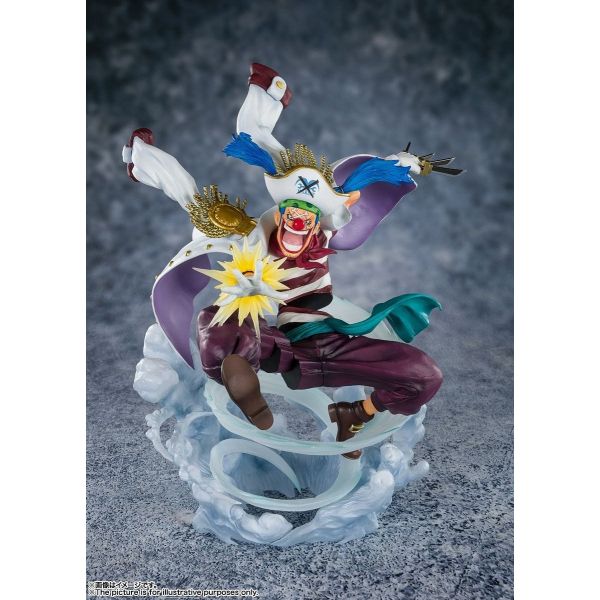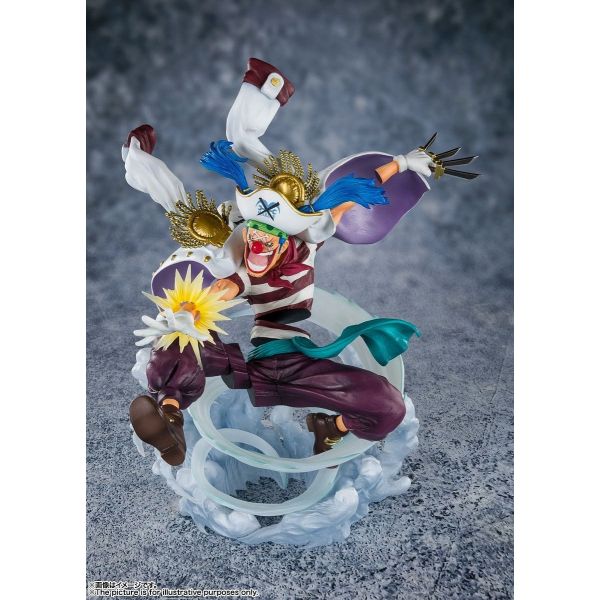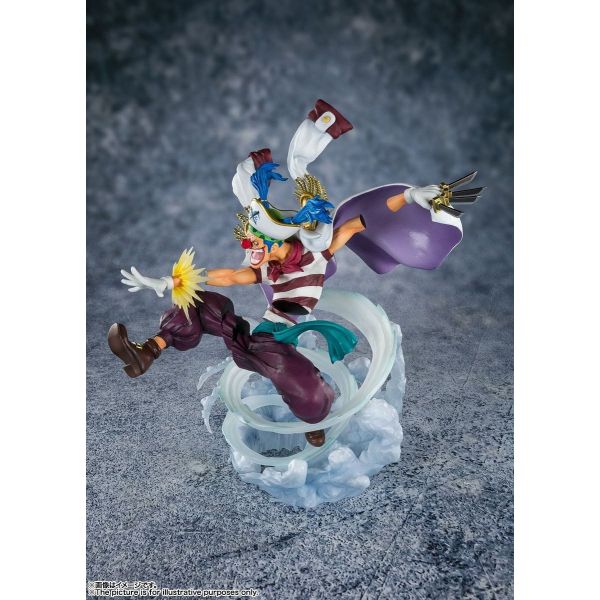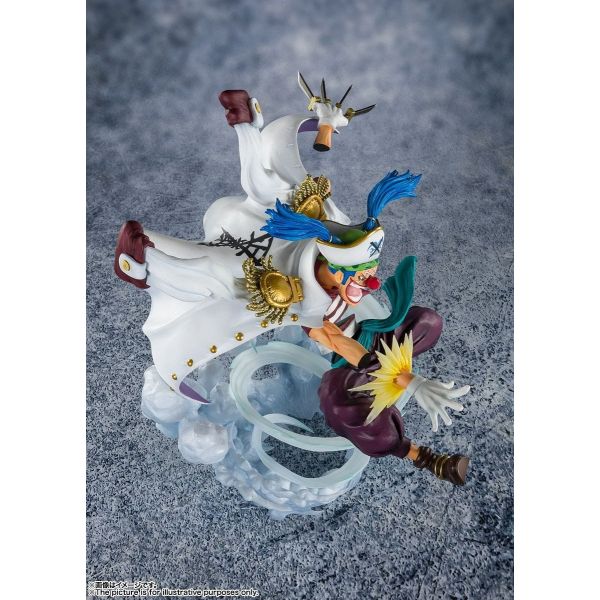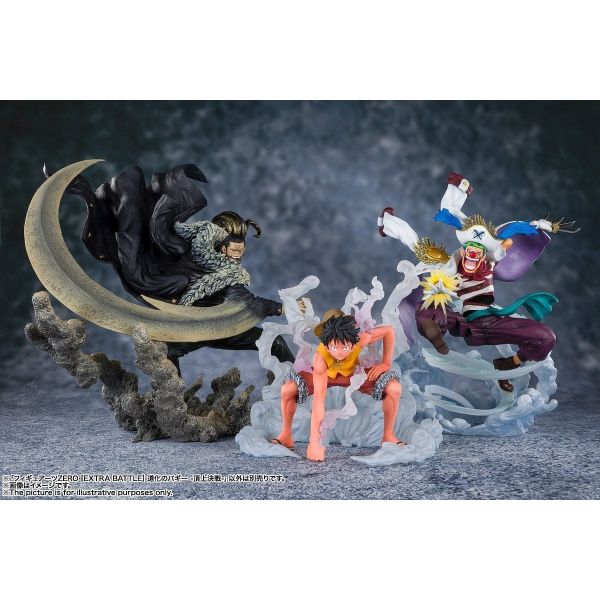 Figuarts Zero (Extra Battle) Buggy the Clown -Summit Battle- (One Piece)
Buggy the Clown as appeared in the Marineford Summit Battle
Dynamic coloring and that wildly happy look on his face
Posed in his Splitting Human form
This set also includes a stage
Description
This is a completed and painted, fixed-pose figure.
Extra size, extra action, and extra detail -- that's the Figuarts ZERO EXTRA BATTLE One Piece series! Now three key characters who rescue Ace in the Marineford arc of the story, also known as the Paramount War, join the line!
Buggy the Clown from "One Piece" rejoins the Figuarts Zero lineup from Bandai, as he appeared in the Marineford Summit Battle! Buggy's "falling to pieces" thanks to his BaraBara Devil Fruit ability, and this colorful figure is cleverly sculpted to show that off to full effect! This set also includes a stage. Get this incredible figure for your own collection now!
[Figure Size]: Approximately 19cm tall
[Materials]: PVC, ABS
[Set Contents]
Main figure (including effect parts)
Base
Product Features
Buggy the Clown as appeared in the Marineford Summit Battle
Dynamic coloring and that wildly happy look on his face
Posed in his Splitting Human form
This set also includes a stage
Basic Specifications
References
---
Manufacturer / Brand
Bandai
---
See Full Specifications
Full Specifications
Physical
Item Size/Weight
22.3cm x 18.3cm x 18.3cm / 610g
What Customers Say About Us
The Wireless access point arrived as planned and worked fine the service was very good thanks Steve Clark
Clear and simple ordering process, fast and efficent delivery thank you. Mike Udin
Very good service. Delivered on time despite all the current difficulties. I Brewer
Really good service. I researched this product in terms of price. This site was markedly cheaper than others - including Amazon and Ebay!
The goods arrived quickly and safely and Iwas kept informed of progress during transit.
Will definately use again Sue Wilson
By far the best online company and customer service out there, and i mean it.

i bought an item , and returned it without no difficult issues most companies give.

and got an email on the same day saying the refund has been refunded .very fast response

il defenitely buy from them soon Uche

Figuarts Zero (Extra Battle) Buggy the Clown -Summit Battle- (One Piece)