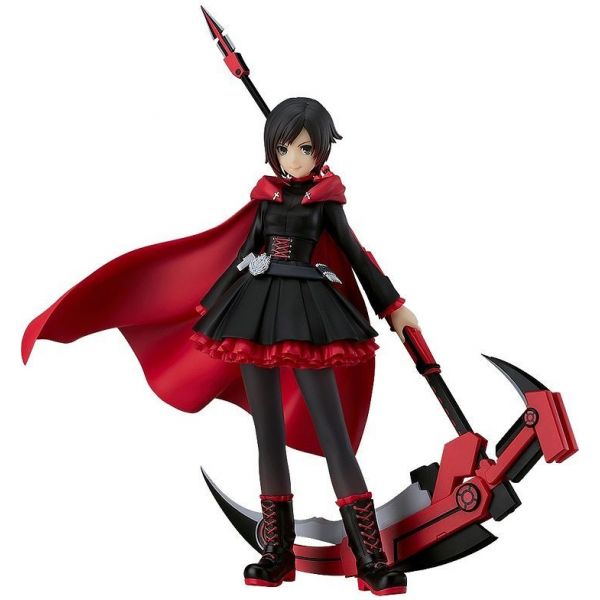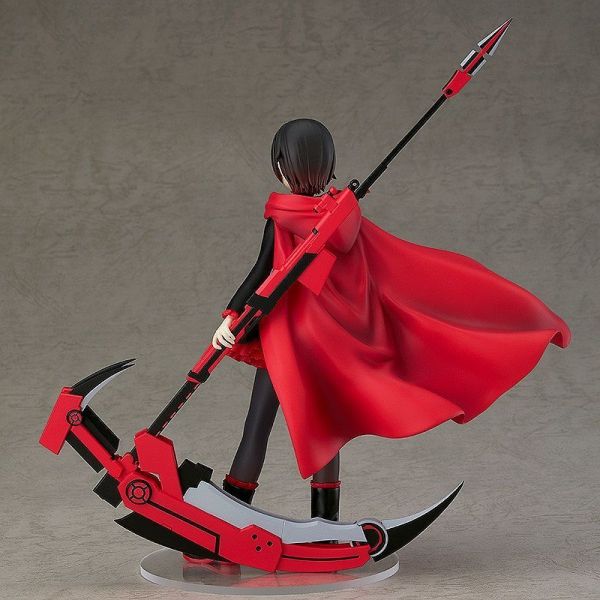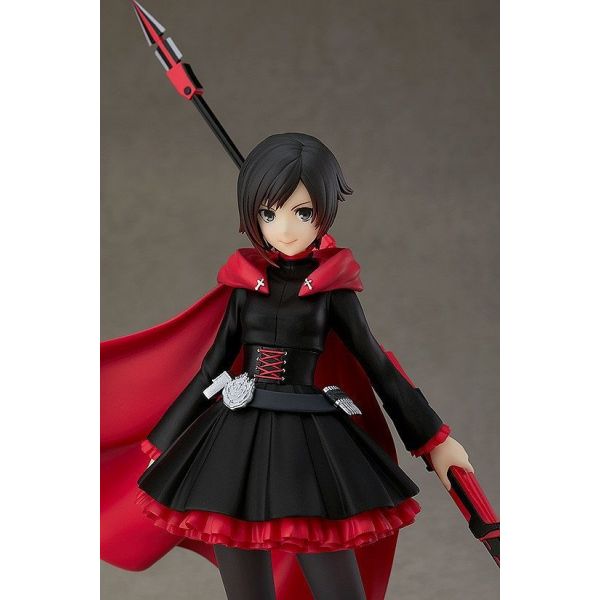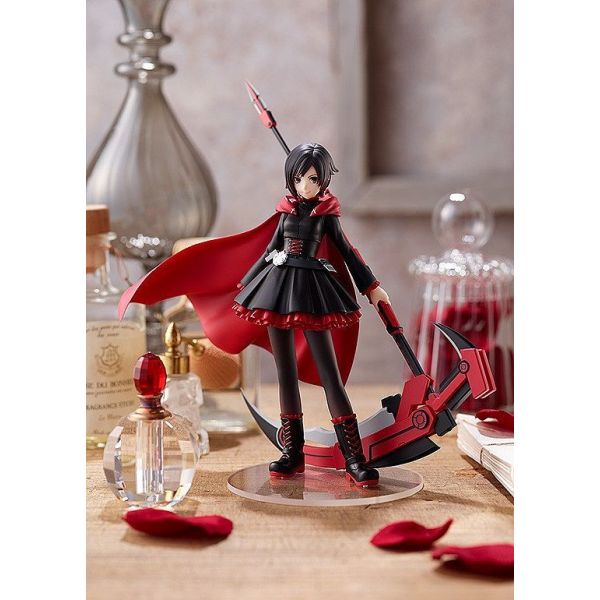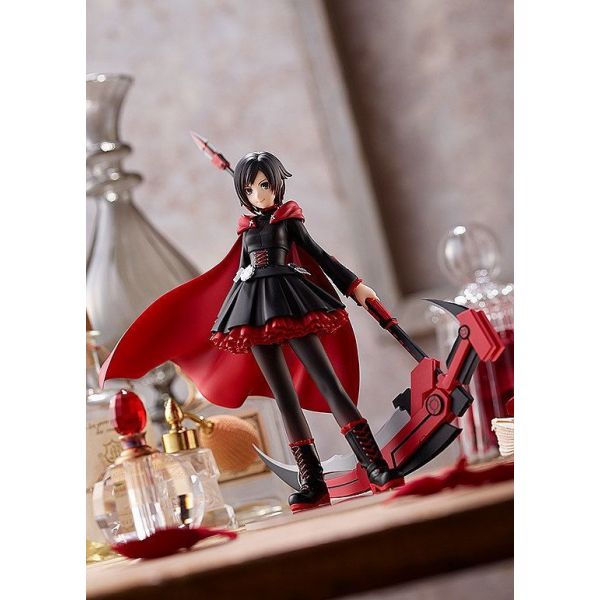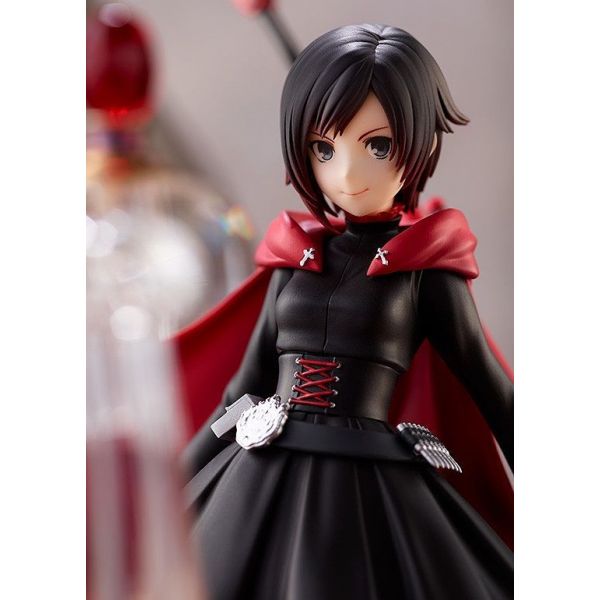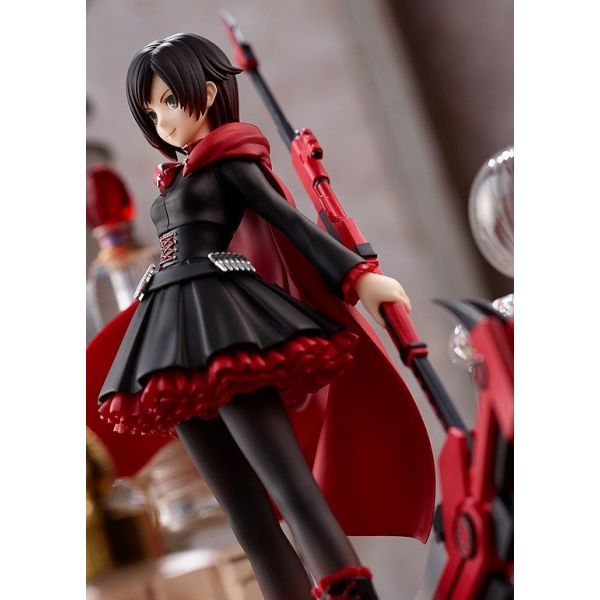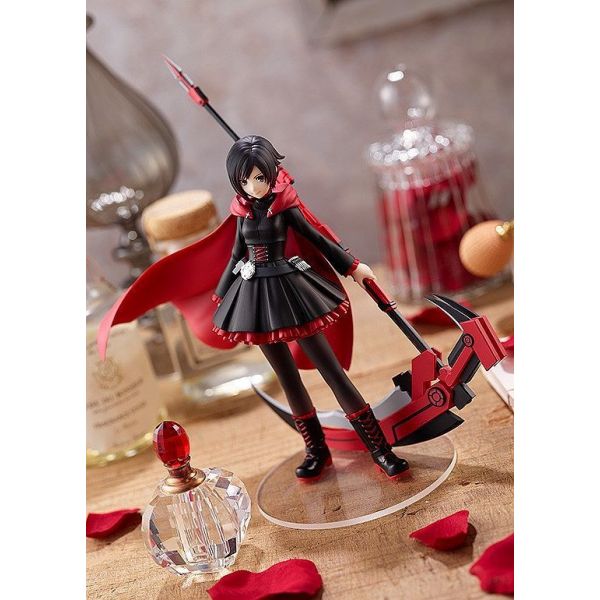 Ruby Rose - Pop Up Parade (RWBY)
Featuring Ruby Rose from "RWBY"
Both Ruby and the Crescent Rose has been meticulously recreated
Approximately 17cm tall
I'm trying to do what I think is best, but I really can't tell if what's best is what's right. Or if I'm no different from Oz.


— Explaining her decision to withhold information from Ironwood —
Description
The first in a new series of POP UP PARADE figures from RWBY!
Created in an epic collaboration with Rooster Teeth, the next figure to join the POP UP PARADE series is Ruby Rose from the hit 3DCG anime "RWBY"!
Both Ruby Rose and her weapon, the "Crescent Rose", have been carefully recreated in this 17cm tall statue. Enjoy the first in the new series of POP UP PARADE figures from the world of RWBY!
About Pop Up Parade
POP UP PARADE is a new series of figures that are easy to collect with affordable prices and releases planned just four months after preorders begin! Each figure stands around 17-18cm in height and the series features a vast selection of characters from popular anime and game series, with many more to be added soon!
Product Features
Featuring Ruby Rose from "RWBY"
Both Ruby and the Crescent Rose has been meticulously recreated
Approximately 17cm tall
Basic Specifications
References
---
Manufacturer / Brand
Good Smile Company
---
See Full Specifications
Full Specifications
Physical
Item Size/Weight
Approximately 170mm in height
---
Material
Painted ABS & PVC
What Customers Say About Us
Looking all over for a half decent PSU which will enable me to have a 3080 rtx in my system, nowhere had them. Another retailer couldn't find one I ordered in their warehouse so I found kikatek and they actually had stock.
When ordering I was very surprised to receive free priority shipping. It arrived here lightening fast.
I havent used it yet as I'm waiting for a new CPU and the 3080 rtx but now thats one worry off of my mind.
Will definitely use again. Wickeruk
Really great rpice, was waiting for a long time to find the right price. Great screen arm from Dell, really can lift an engine block! Faultless service. ***** Jethro Hazelhurst
By far the best online company and customer service out there, and i mean it.

i bought an item , and returned it without no difficult issues most companies give.

and got an email on the same day saying the refund has been refunded .very fast response

il defenitely buy from them soon Uche
Kikatek has always been a great company to deal with and this experience was no different. My hard drive was well packaged, arrived on time and very happy with the product. Mr James Sinclair
Ordered on a whim as I couldn't get both items elsewhere. Was swiftly processed and dispatched, quick and professional with no fuss. Items arrived in perfect condition with no damage.

All around perfect experience. Ross Johnson

Ruby Rose - Pop Up Parade (RWBY)