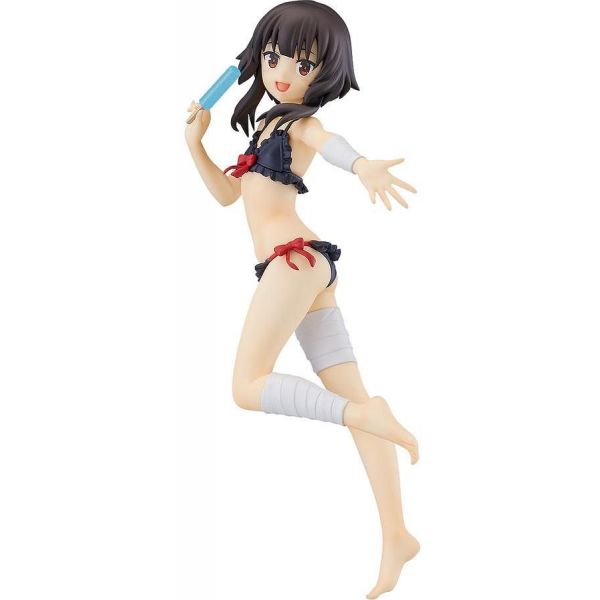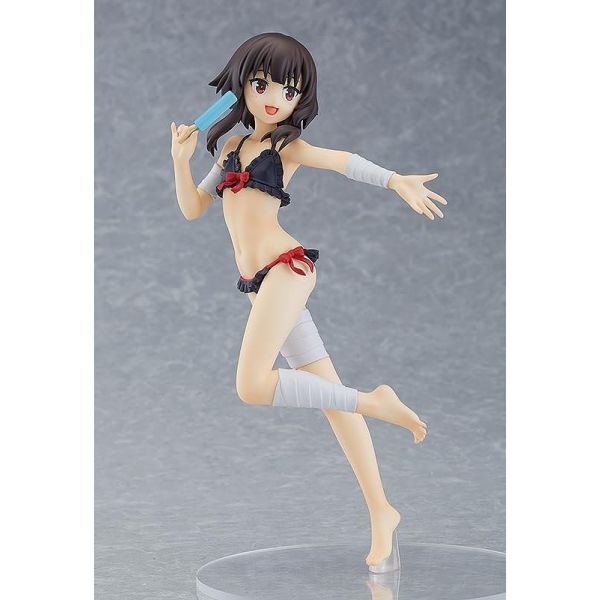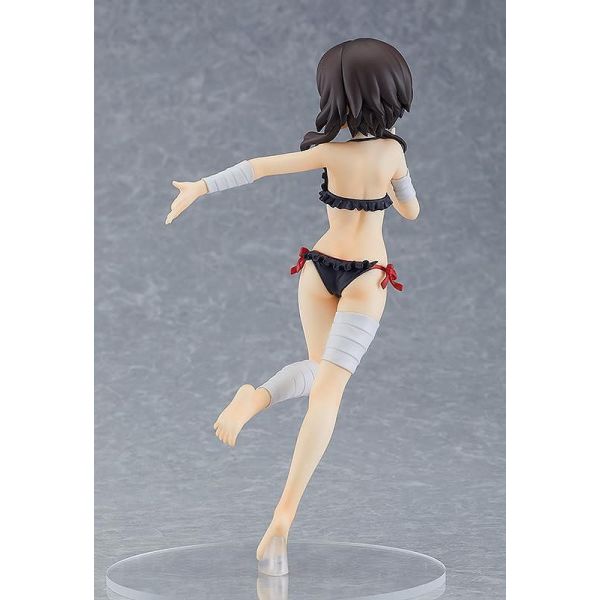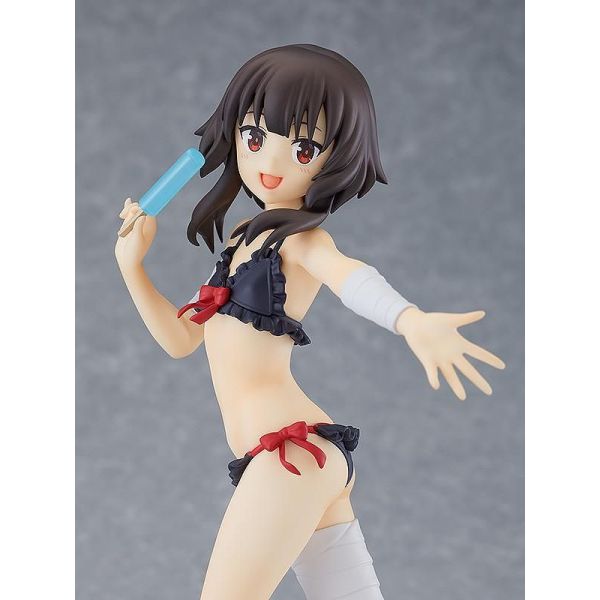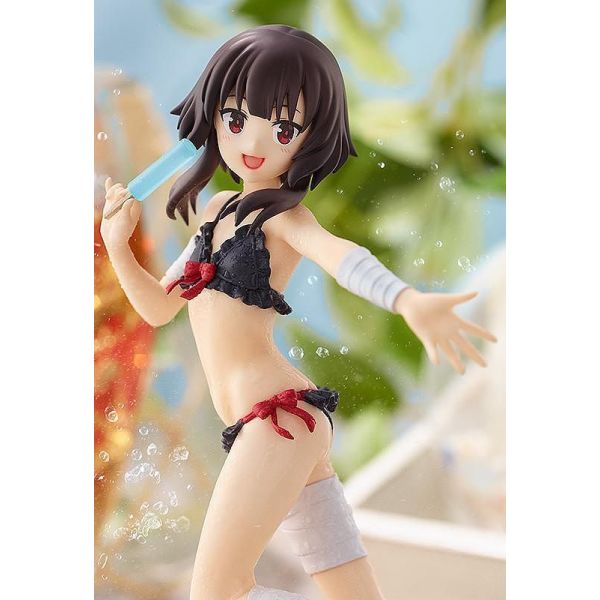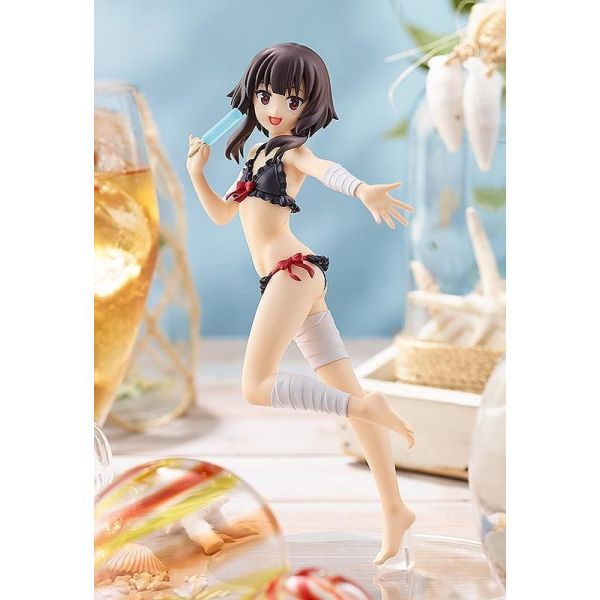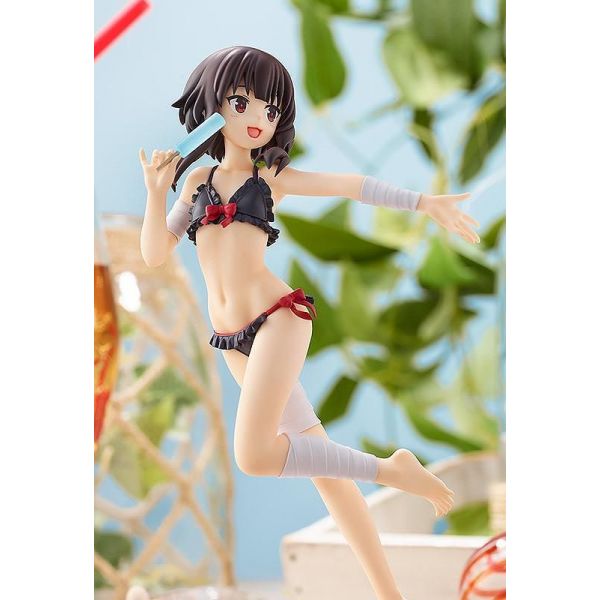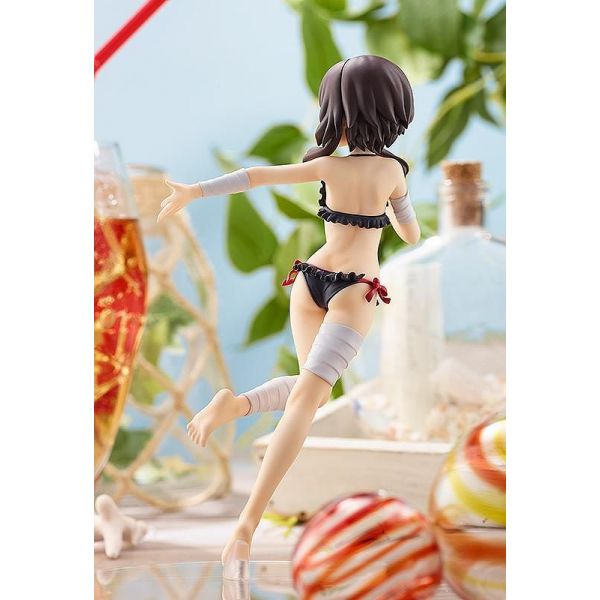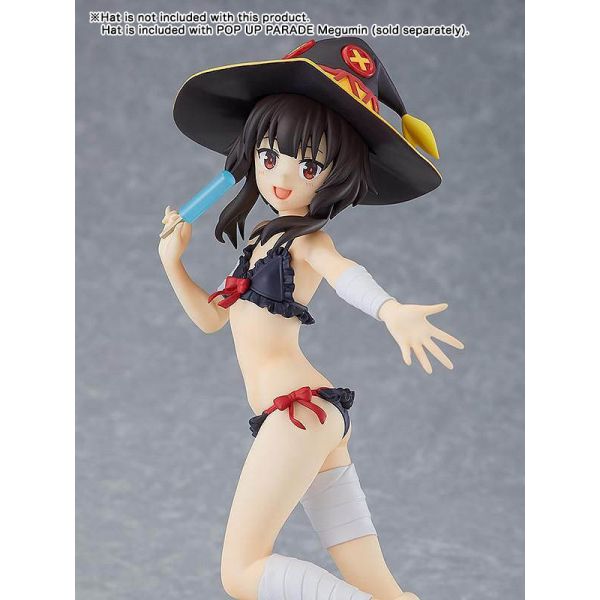 POP UP PARADE Megumin: Swimsuit Ver. (KonoSuba: Gods Blessing on this Wonderful world)
My name is Megumin! The arch-wizard and conqueror of the midsummer sea!


— 我が名はめぐみん!紅魔族随一のアークウィーザードにして、真夏の海を制する者! —
Description
From "KONO SUBARASHII SEKAI NI SYUKUFUKU WO!" comes a POP UP PARADE figure of Megumin in an adorable swimsuit! Popsicle in hand, she doesn't hesitate to sport a dynamic and inviting pose. Order her for your collection today!
About Pop Up Parade
POP UP PARADE is a new series of figures that are easy to collect with affordable prices and releases planned just four months after preorders begin! Each figure is passionately sculpted and the series features a vast selection of characters from popular anime and game series, with many more to be added soon!
Product Type
This is a painted【Fixed-Pose Figure / Statuette】.
Basic Specifications
References
---
Manufacturer / Brand
Good Smile Company
---
Details
---
---
Product Line
POP UP PARADE
---
---
Sculptor
Max Factory (Kikka)
Physical
Item Size/Weight
Approximately 17cm
---
See Full Specifications
Downloads and Related Links
Full Specifications
References
---
Manufacturer / Brand
Good Smile Company
---
Details
---
---
Product Line
POP UP PARADE
---
---
Sculptor
Max Factory (Kikka)
---
Paintwork
Asuka Marunouchi
Physical
Item Size/Weight
Approximately 17cm
---
What Customers Say About Us
Amazing experience, I messed up my delivery postcode and they told me straight after placing the order, then amended it to the correct one. Afterwards it was dispatched within 2 hours and arrived early the next day. Amazing customer service and will order again soon. Aetolia
It came right on time and packaged very securely. Definitely will be ordering more Gunpla in the future. 👏🏿👏🏿 Christopher Medford
Bought a gunpla model for the first time. Great service - item arrived quickly and good communication from the shop following my order. Package was carefully wrapped and arrived in perfect condition. Shop had excellent selection and very competitive prices compared to other retailers. Will definitely shop with them again. Toby
Really good service, arrived fast and well packaged ect. 10/10 will use again!! PHOEBE STURT
This was my first order from Kikatek, it arrived very quickly and very well packed. Gundam aren't that easy to get in the UK so it's good to find a supplier I can trust. Everything was in perfect condition. Highly recommended. I will definitely order again from here. Ian Fakenbridge

POP UP PARADE Megumin: Swimsuit Ver. (KonoSuba: Gods Blessing on this Wonderful world)